Danielle and Sam hosted a two-day wedding extravaganza – first an intimate wedding at the courthouse with just family, then a slightly larger lunch at Petits Plats, a lovely little French restaurant in Woodley Park. Then they brought in all the folks for a big shindig at American Visionary Art Museum, minus bouquet tosses and first dances and toasts and all of that noise but with lots of tasty food and giant paintings on the ceiling and massive amounts of relatives. Just the parts they wanted. Danielle and Sam:
The courthouse was very nice that day. I like this secondary room better – more space, more symmetrical.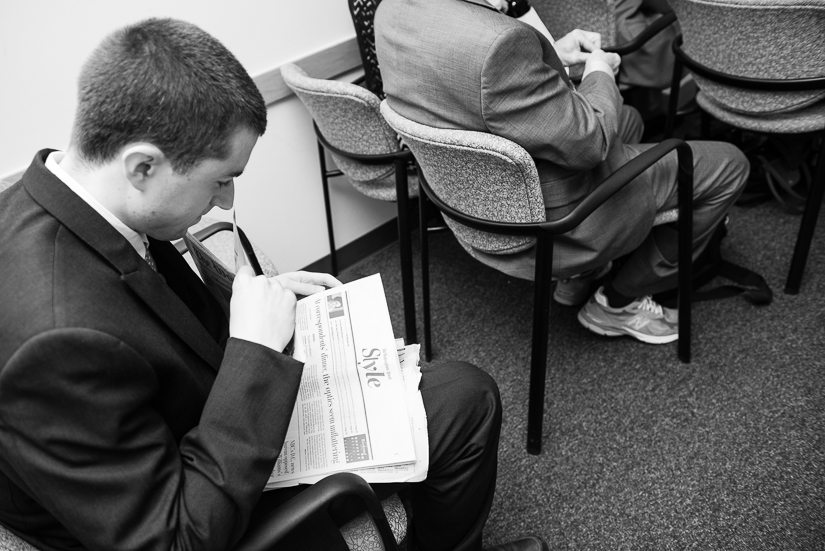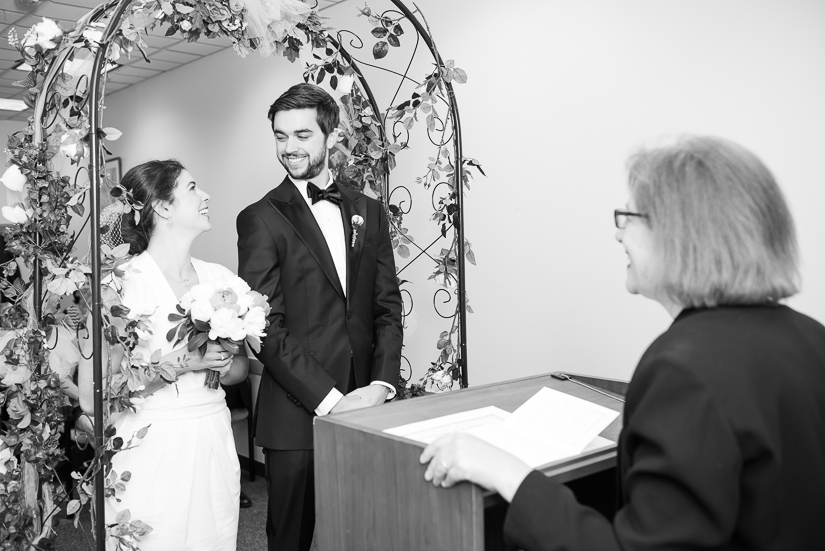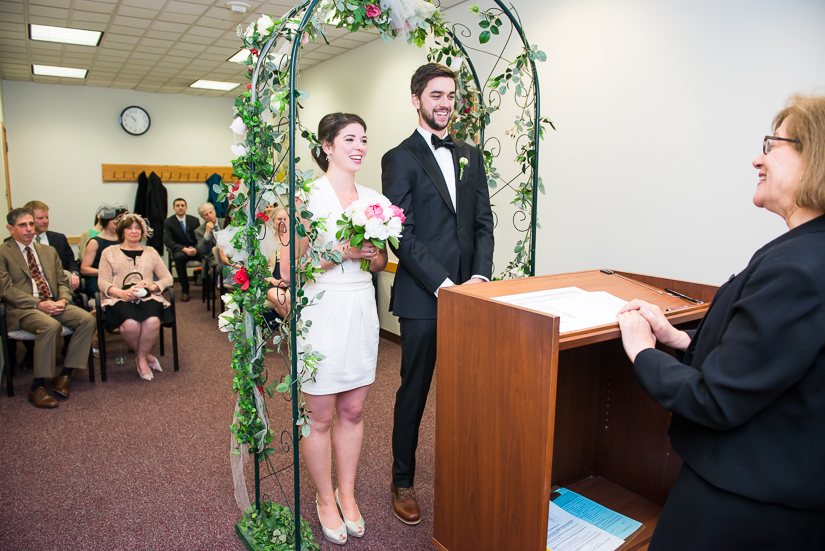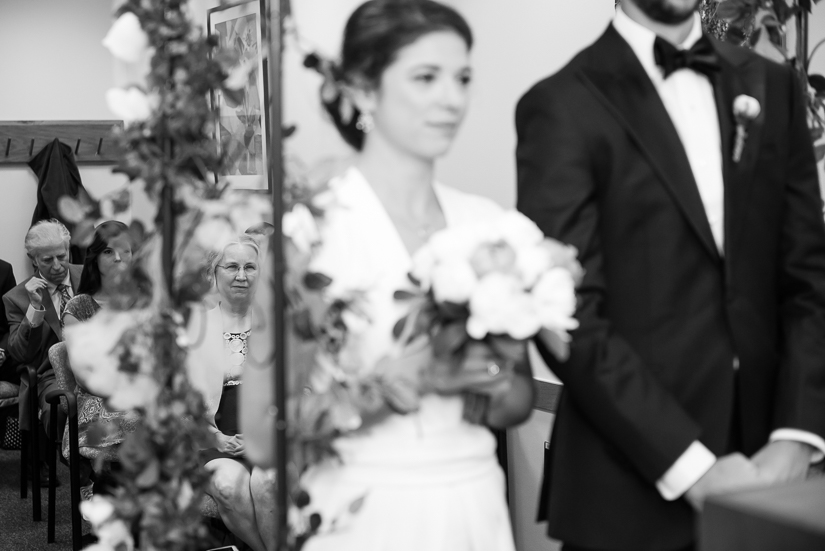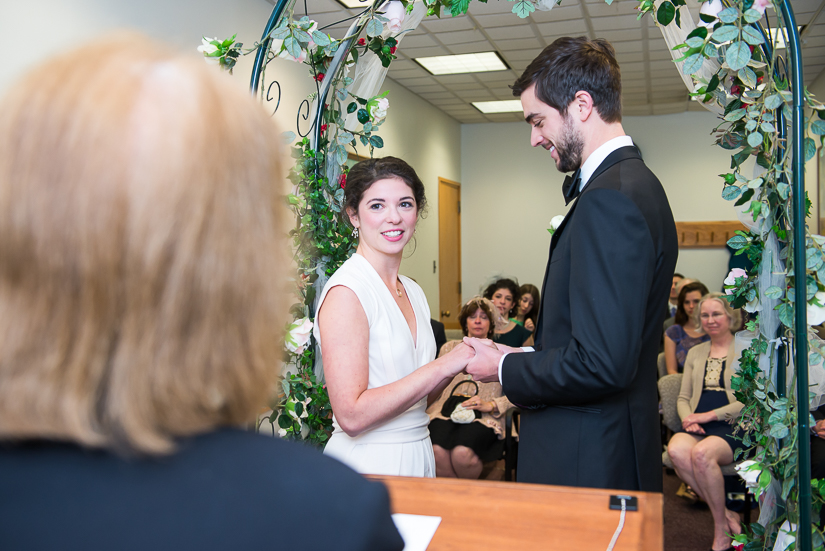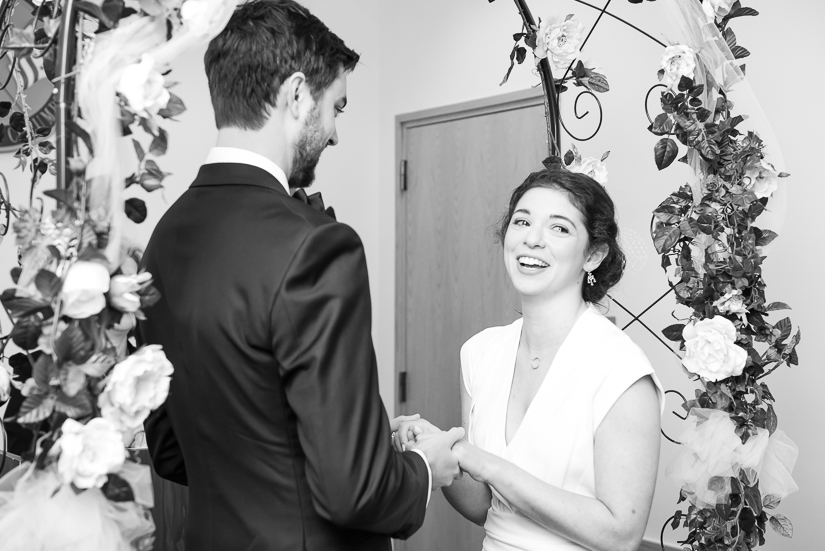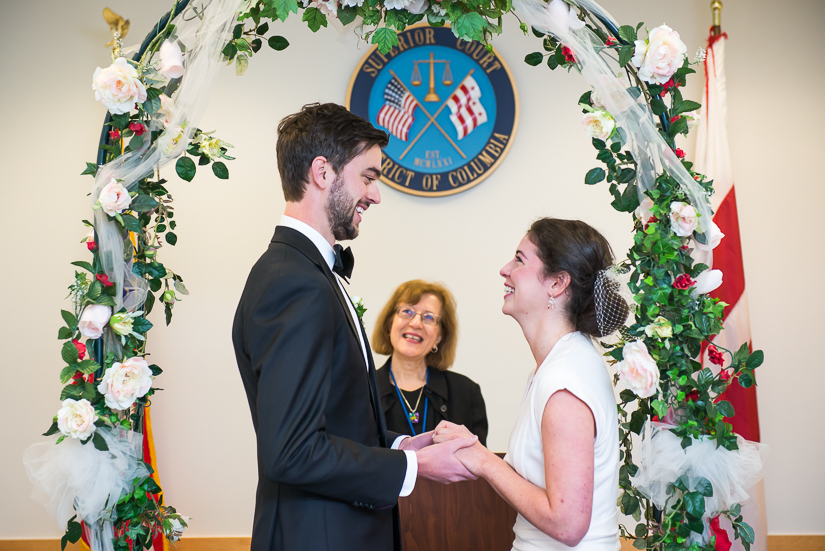 The officiant phrased the put-the-ring-on-his-finger bit a little awkwardly, so Danielle ended up having to count his fingers.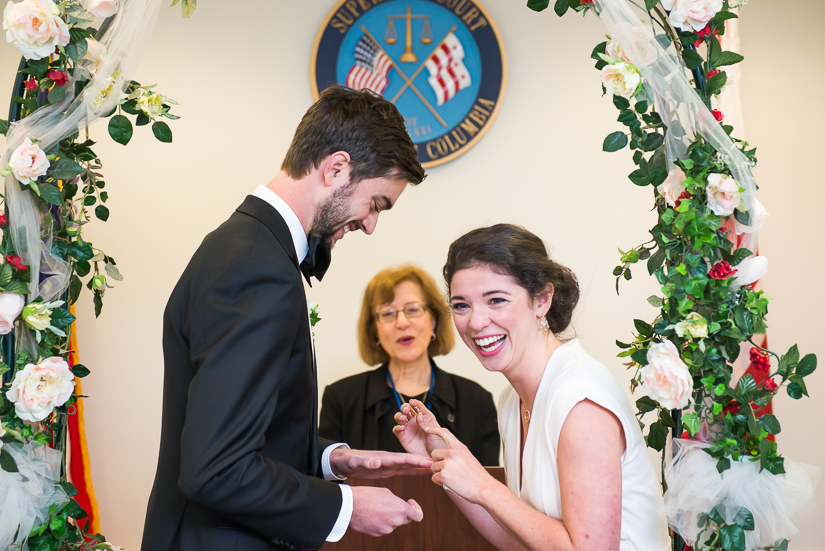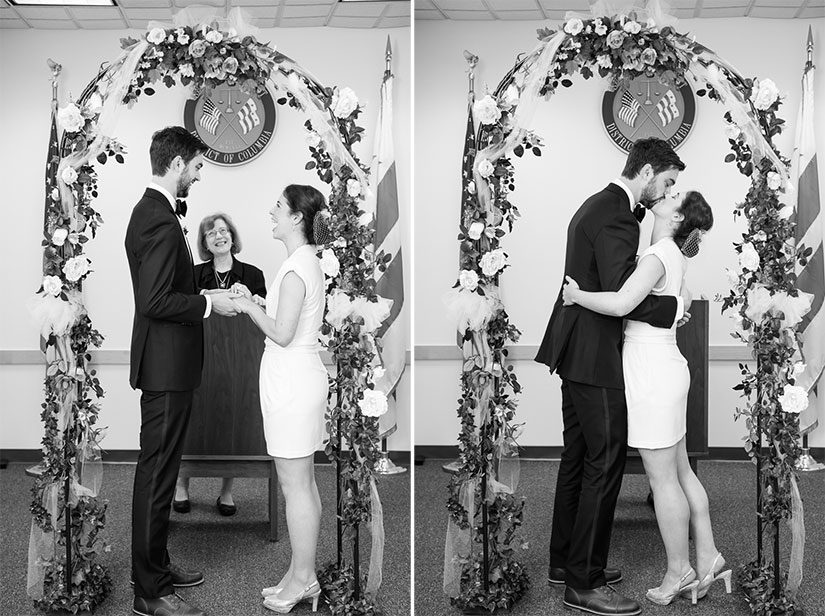 Love the moms!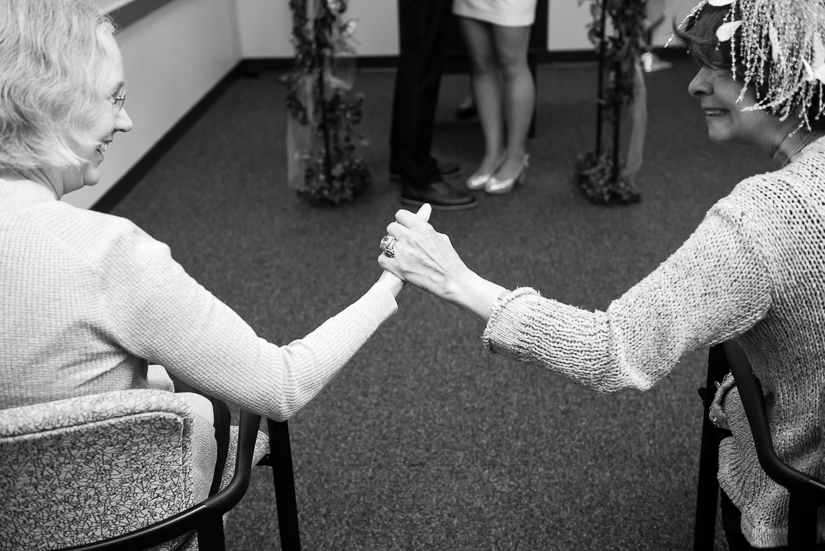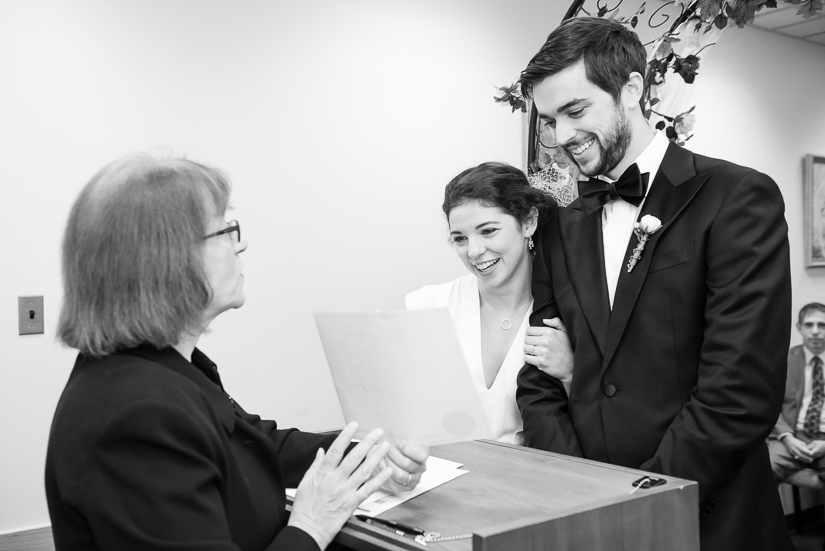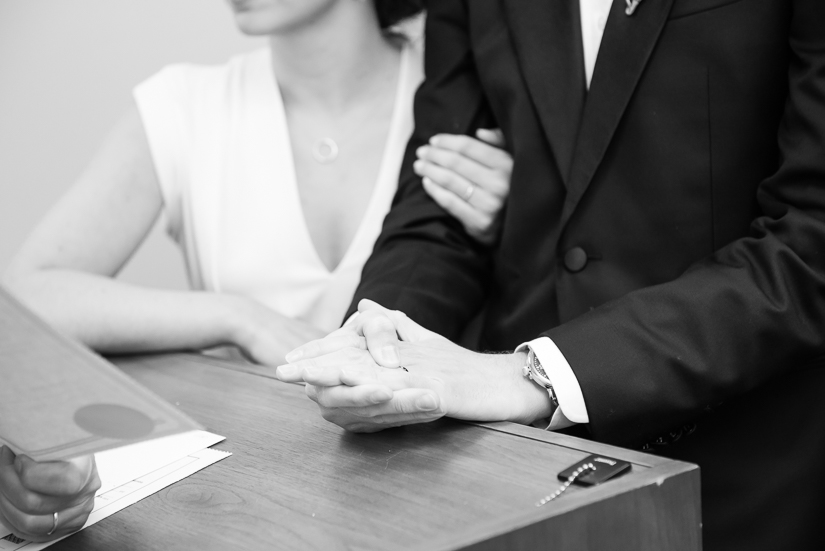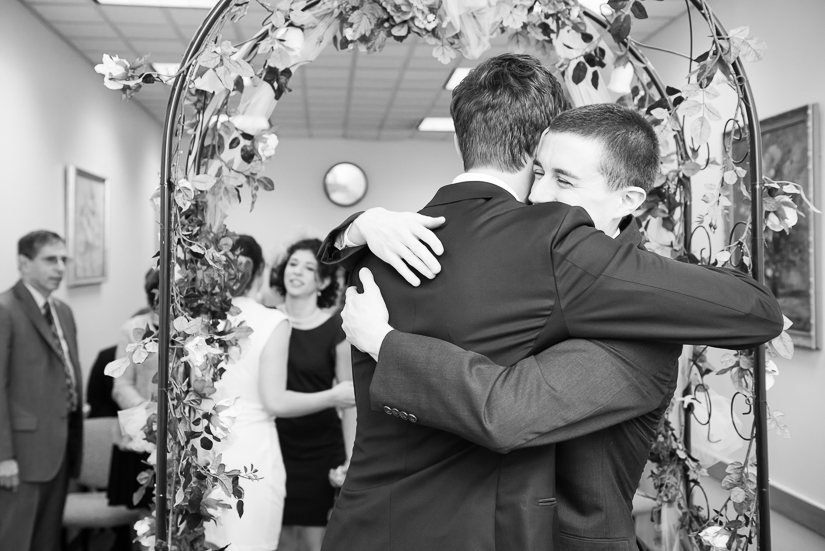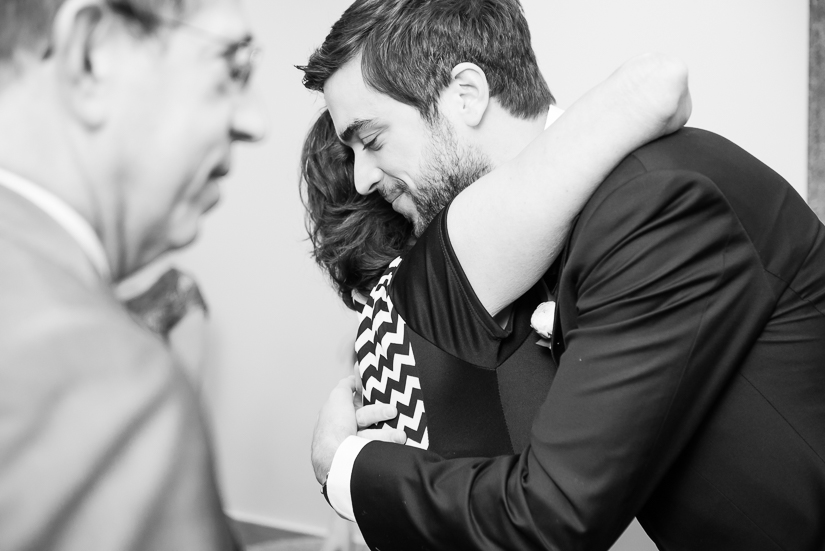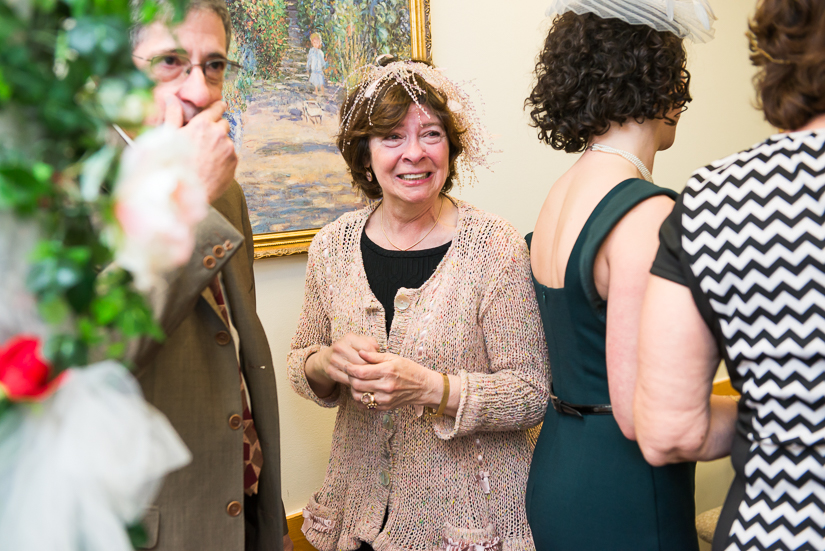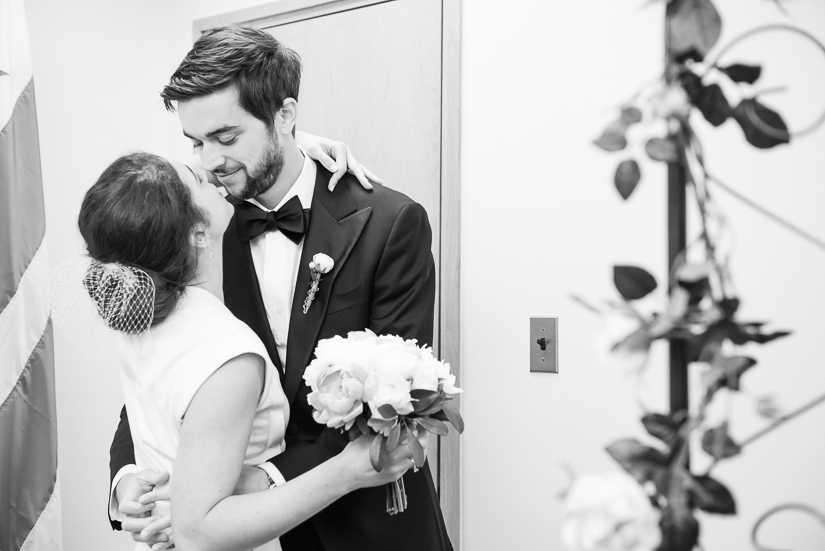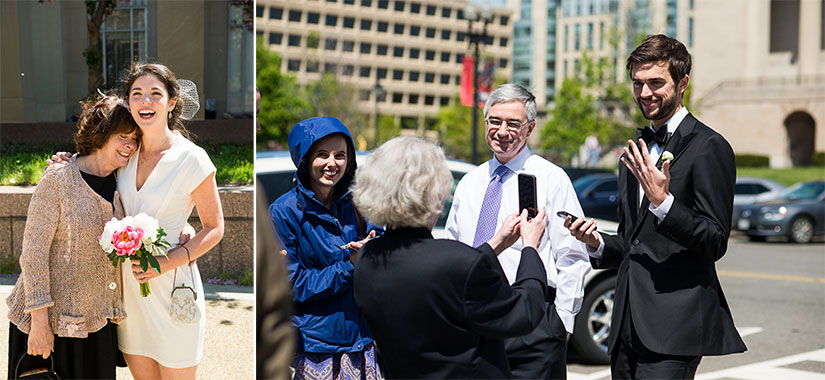 Read more... (290 words, 39 images, estimated 1:10 mins reading time)