Susan and Senthil have had a whirlwind couple of months, and as many weddings. They made it official, Western-style, at their beautiful
Comus Inn at Sugarloaf Mountain
 wedding this month, complete with bridesmaids in orange, a show-stealing ring bearer and plenty of laughs.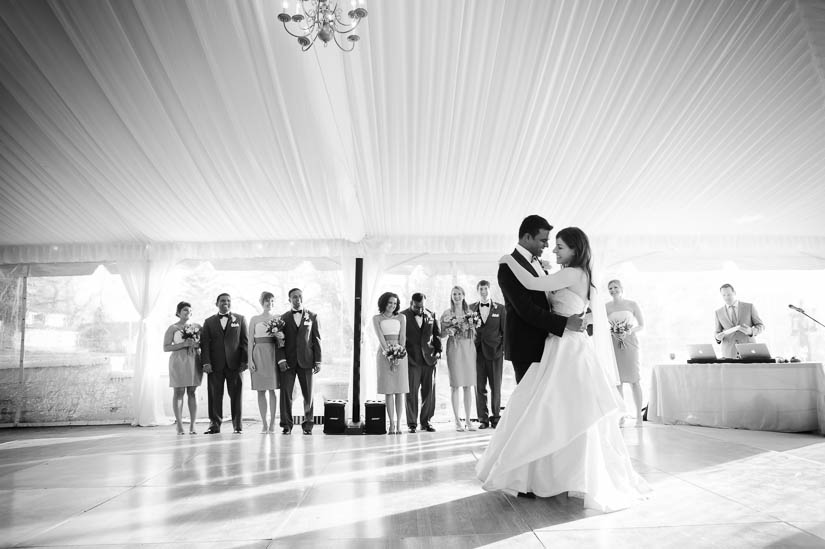 We started the day at the
Courtyard Marriott Gaithersburg
.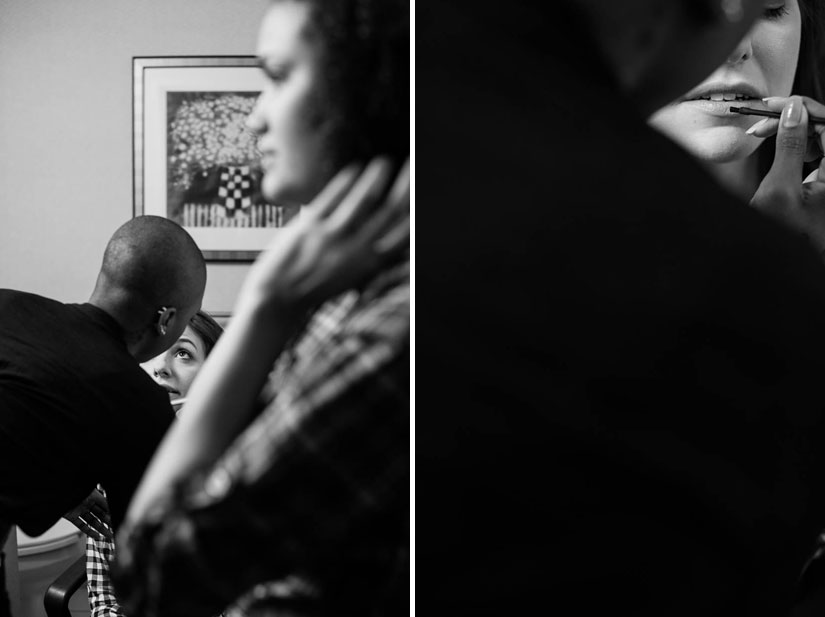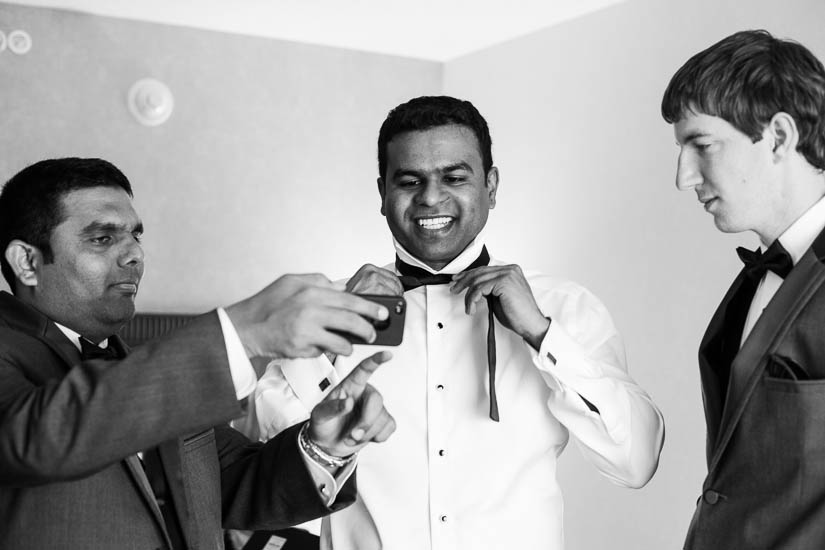 Big thanks to Julia for coming out to help with this wedding. She stuck with the boys when they took their bow-tie frustration to the menswear store and did the practical thing: get professional help.

They we all rolled out to the serenely beautiful
Comus Inn
. It was early April, so the bugs were mostly still hibernating or whatever it is bugs do. It was peaceful and warm enough and generally a really great day to get married.

(Here's a note for photography nerds: this image was inspired by William Klein, who makes brilliant layers with faces. Highly recommend! Also, stealing from the past is awesome!)





Told you it was beautiful. The Comus Inn overlooks what I am assuming is the Sugarloaf Mountain, on this lovely little country road in what is otherwise the middle of nowhere.






This little guy is quite the show-stealer, as you will see below. I won't even tell you what he did to provoke those laughs.





Susan's beautiful purple and orange bouquet was wrapped in a family handkerchief.

They brought a bit of India in with decor.


Here's the ring bearer crashing the show a bit. That guy is going to be quite the ladies' man when he's older.









He's not doing bad with the ladies right now, either.







Forgive me, guys, but this is hilarious.










Congratulations Susan and Senthil! Susan & Senthil's rockin' vendor team: Getting-ready venue:
Courtyard Marriott Gaithersburg
Ceremony and reception venue:
Comus Inn at Sugarloaf Mountain
Caterer: Comus Inn and
IndAroma
DJ:
Derek Entrekin with Horizon Entertainment
Florist:
En Masse Flowers
Officiant: Keith Hill (Richmond) Cakes:
Lilly Magilly's Cupcakery
Videographer:
Toy Box Productions
Tent rental:
Capital Party Rentals
Hair:
Kindle and Boom
Makeup: Elizabeth Arden Red Door Spa Susan's beautiful dress:
Justin Alexander
Senthil's dashing suit: Hugo Boss Bridesmaid dresses:
Lula Kate
Groomsmen suits: Jos. A. Banks