Mallory and Aaron got married on the beautiful campus of
St. Johns College
in Annapolis, with the smallest possible wedding (that can include a photographer). Yet another couple who tells me they are nervous and awkward with pictures but who are ridiculously cuddly and happy and look awesome in photos. Yeah, these two:
Mallory goes to St. Johns, so she already had the place well scoped-out.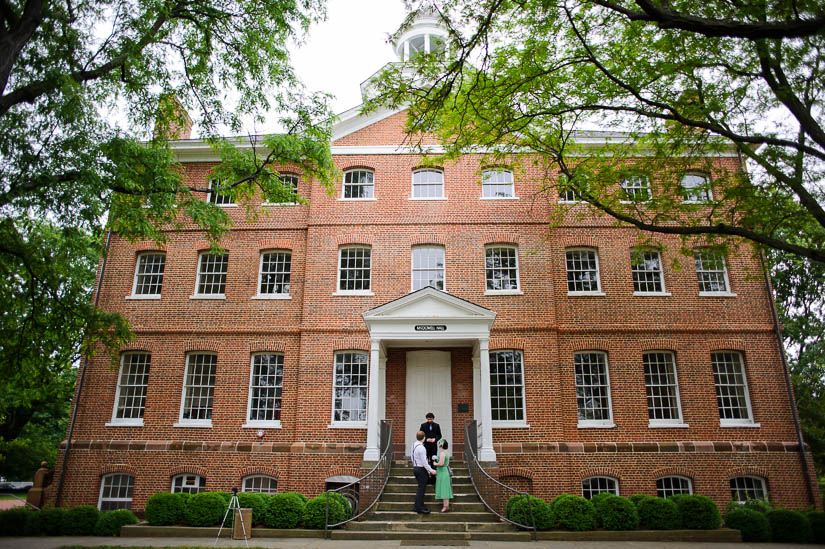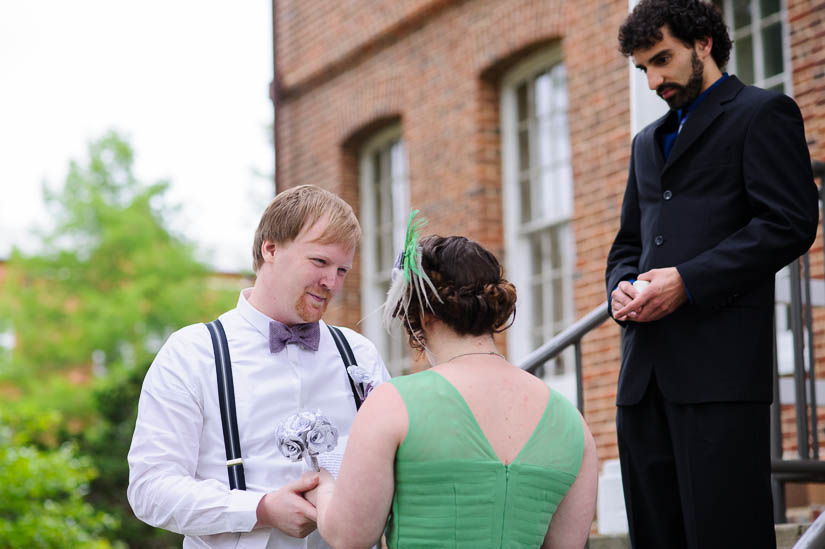 Apparently it's bunny season, because these guys were everywhere.

Awwww.


Also, how rad is Mallory's 20s getup? Super-cool feather hairpiece and a rockin' green wedding dress.

There's a really beautiful little dock on a small lake at the back of St. Johns. We politely asked a couple and their dog to let us borrow the pier for a minute. He came back with a cigar for the groom. These Annapolis people are so nice! And their lakes are so pretty.


We were close, so we had to make it on down to the docks.

And the rowhouses.

Finally, in my constant quest to give each couple a little bit of "weird" photos in their set, with some cajoling they stepped a few feet outside the store so we could snag this incredibly awesome weirdest-shot-yet. Aaron is a good sport.

Congratulations you guys!