Maria and Doug were married at
Our Lady of Good Counsel
in Vienna. These two are silly and relaxed, so the stoic faces during the ceremony took me by surprise. These guys take their getting-married very seriously. But by the time we got to the reception at the
Grand Atrium at Tysons Corner
, complete with some of the most adorable escort cards I've ever seen, cousins who can really sing, the "money dance" and a FLASH MOB, the laughs were back in full force. Maria and Doug:
We started the day at the
Hilton McLean Tysons Corner
. They must have a really great deal on block rooms, because I've been to this hotel a bunch of times for weddings. The A/C wasn't working in the morning, so they sent up a maintenance guy. This is the kind of random wedding thing I love to photograph.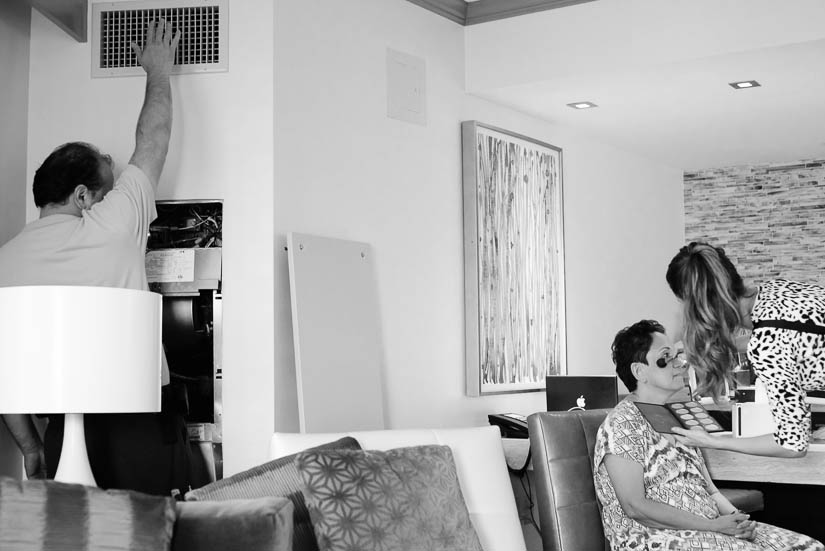 Maria's niece stole plenty of the show.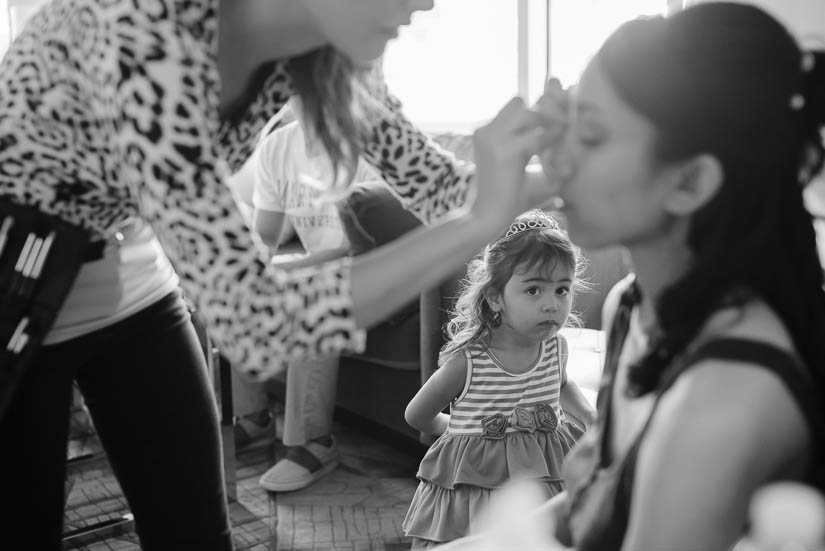 I don't do a lot of "artistic" shoe shots, but sometimes there's a good opportunity.









Doug being Doug.



Maria and Doug were married at
Our Lady of Good Counsel
in Vienna, Va. - a beautiful, enormous church. They incorporated a number of Filipino traditions into the ceremony.














Forget the first kiss. It's all about the first high-five.


We scooted in the million-degree heat to Old Town Vienna for some portraits by the red caboose and to play with their tandem bike.

A good friend of Maria's made her lovely veil.

We headed back to the hotel to get a break from the outdoors and played with some of the art in the Hilton's lobby. This hotel has some great scenes for portraits.




A shoe shot *and* a detail shot in one blog post? Have I lost it? No, it's just that Maria and Doug's escort cards were freakin' baller. They had to glue kickstands onto these tiny bikes and then taped names to them. Maria's sister painted a backdrop with important places to the couple. It. was. awesome.

Their held their racuous, non-stop-party reception at the
Grand Atrium at Tysons Corner
.




Maria's cousin came all the way from the Philippines and serenaded the couple before toasts.



Before the real dancing got started, they did a "money dance" - where you had to pay to dance with the couple. So fun!




One of my favorite things about this wedding is that all the "aunties" (my name for this group of women - not sure how they're all related!) danced, the whole night. No sitting on the sidelines for these ladies - they were 
in it.

And then, ladies and gentlemen, there was a flash mob.





When I say they got down, I mean they got down.


This would be the aunties doing Gangam Style.







Congratulations you guys! Maria and Doug's vendor team: Ceremony venue:
Our Lady of Good Counsel
Reception venue: 
Grand Atrium at Tysons Corner
Getting-ready venue:
Hilton McLean Tysons Corner
DJ: Dennis Morely with the Grand Atrium Caterer: Grand Atrium and Tita Evelyn (
Philippine Oriental Market
) Cakes: Tita Evelyn (
Philippine Oriental Market
) Florist: Wegmans Hair:
Venus Hair Salon
Makeup: Val Stevenson Maria's dress:
White Swan
Alterations:
Judith's Boutique and Alterations
Transportation:
Madison Limousine
Tandem bike:
Get Out and Go Tours LLC
Flowergirl dress and Maria's veil: Breanne Lippy