Melissa and Traci were married at the lovely
Annapolis Wedding Chapel
last week in a beautiful and very intimate ceremony with just their besties. These two are mad in love, y'all.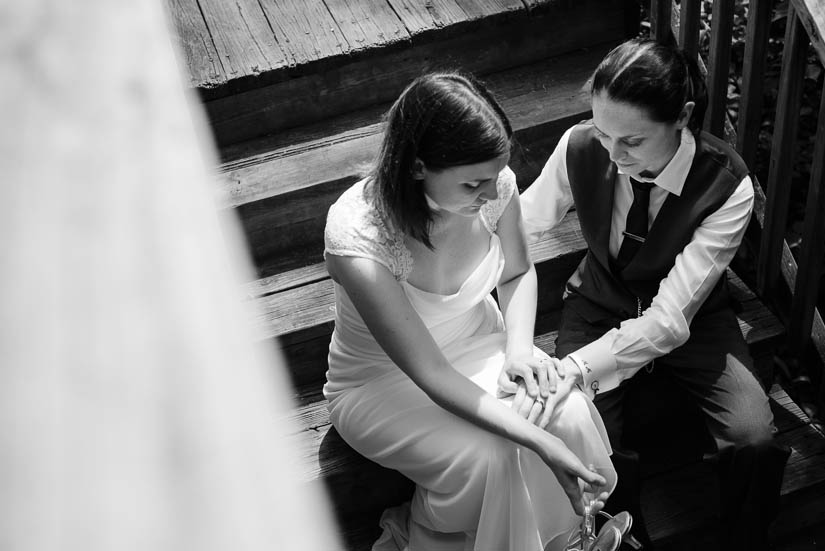 The Annapolis Wedding Chapel is this really cute tiny building off a major road with a waiting room and a ceremony room. The ceremony room has some 
amazing
vine sculpture pin-light action going on.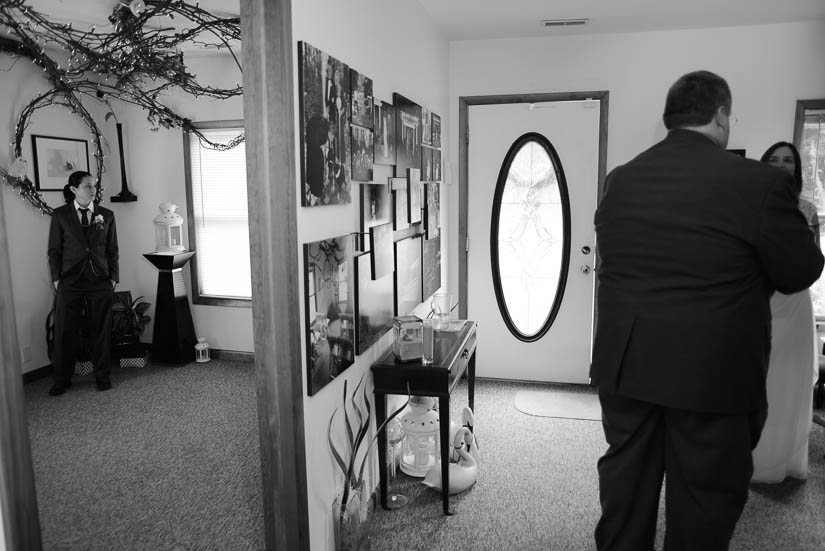 If you look closely, you can see Melissa being nervous.


See? Awesome twisty vine stuff.



Their dog Tiki served as ring-bearer. He did a good job.






The chapel has all these great little spots to do a ceremony in, and the lovely owner let us have free reign of the place for a bit to do some portraits.





Afterward, we scooted to St. Johns College for some scenic images and to go somewhere that wasn't swarming with tourists or folks visiting the Naval Academy.







Congratulations you guys!