Jen and Scott were married at the lovely, serene Montrose Park in Georgetown (which I would love to link for you but cannot, due to the government shutdown! No, really!), surrounded by their very nearest and dearest. I'm a big fan of the two-parter wedding, whereby you exchange vows in presence of just a few, then invite everybody on out later for lots of drinks and food and good cheer. I wasn't around for everything, but they also had a bunch of further wedding events so that their friends and family could mingle and they could actually see their loved ones who came in from all over. I hear it was a good time. Jen and Scott: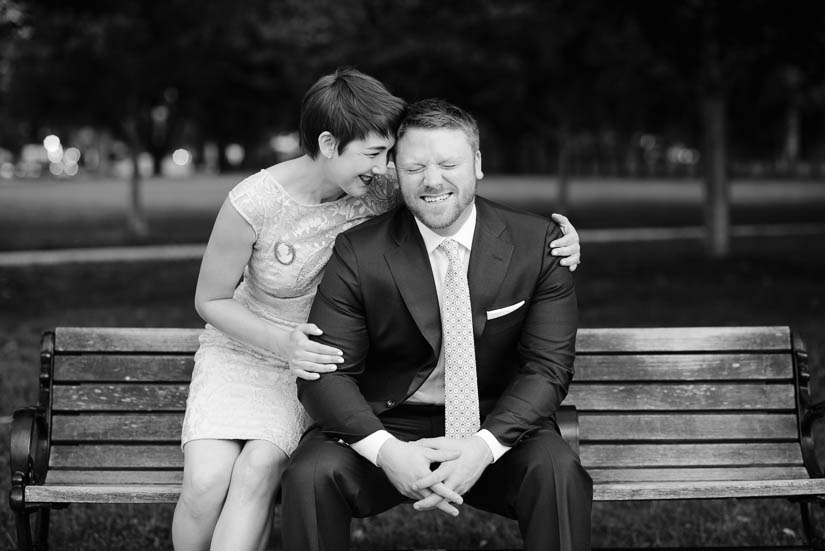 We started the day at the
Willard
. Jen's room was full of ladies laughing and chatting and well-wishing.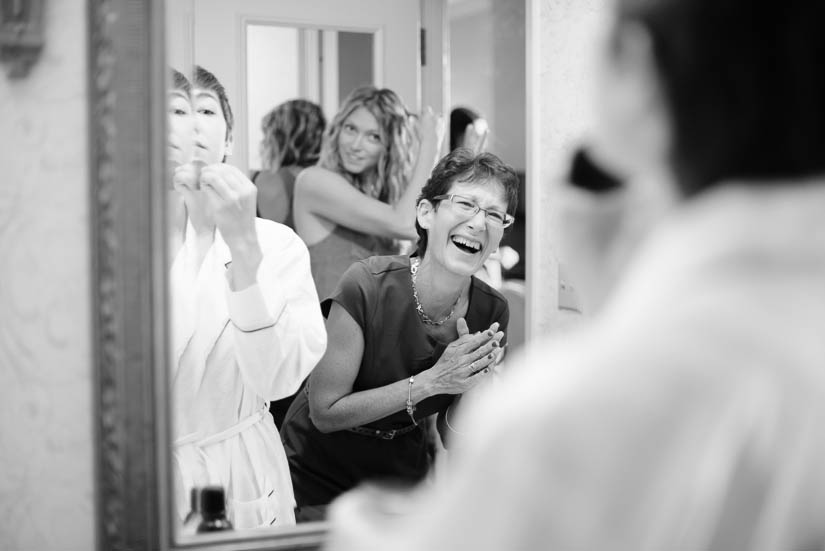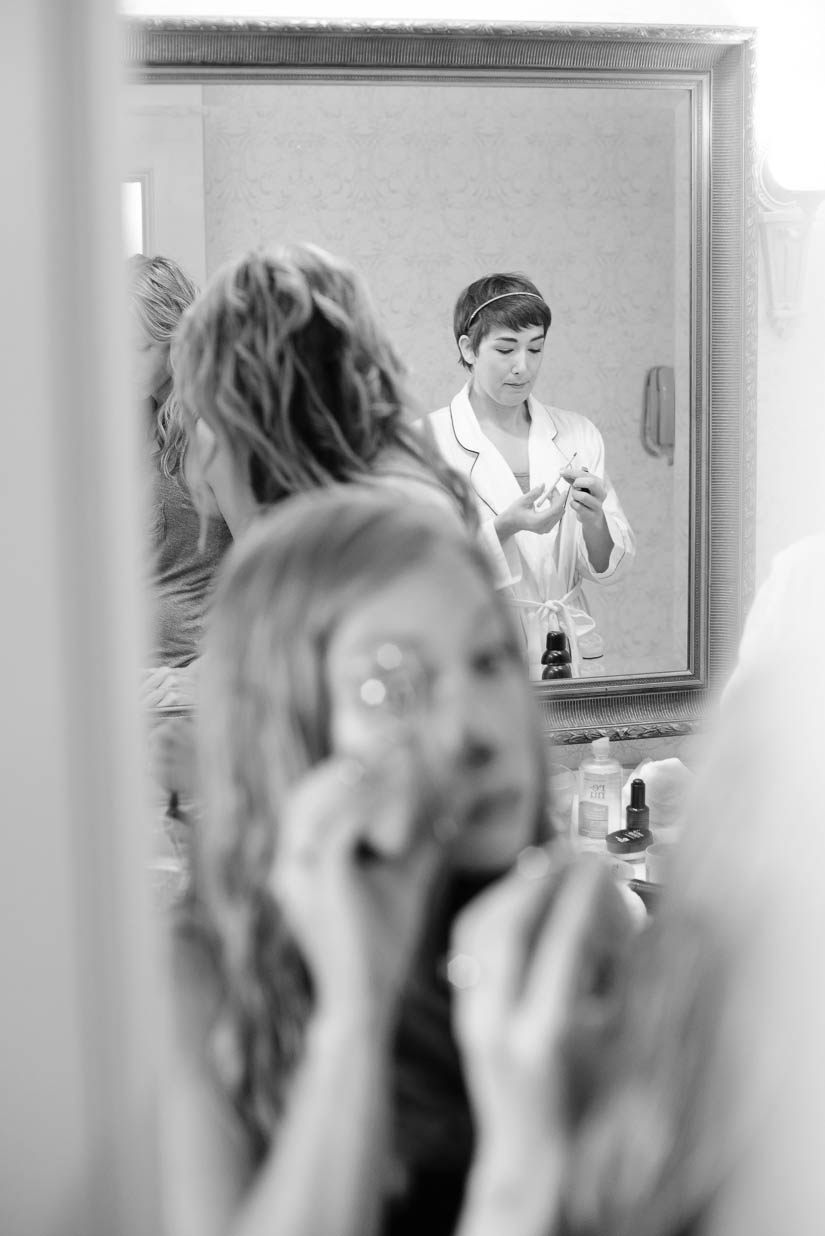 I was very lucky to have the talented
Ayesha
with us to offer a second perspective on the day.





Did I ever tell you about the time I forgot my rolling camera bag with something like $10k worth of gear inside just sitting in that little courtyard across from the Willard? Yeah, that happened. We did first look and a handful of portraits and then got in a cab to head to Montrose Park for their reception. As we're getting out, I realize I completely forgot my camera bag with all my other gear. A true testament to how cool Jen and Scott are, they sat patiently - waiting to go to their own ceremony - while I called the bellhop guys at the Willard, who retrieved my bag and who I later tipped every cent I had on me. Fortunately, it was a little bit of a stroll to their ceremony site, so I could let my heart settle back down out of my throat and catch a few photos of Jen and Scott arriving.












The one thing I didn't have for this wedding - having forgotten that rolling bag - was my super-long lens. I'm so glad Ayesha had hers - she took some really beautiful close-ups.





"Someone say something inappropriate," is a cue I give all the time to get formal groupings laughing and interacting. It's more effective some times vs. others.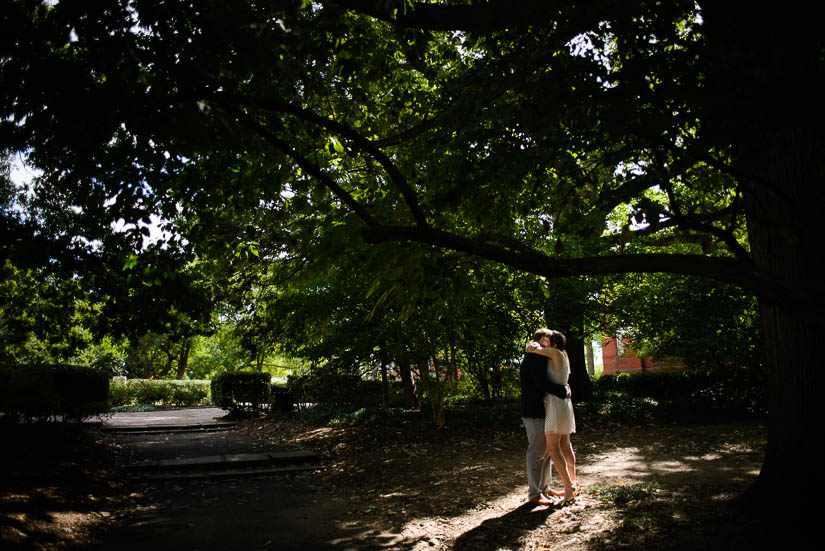 Fully wedded, we scooted over to
Brasserie Beck
for a ridiculously tasty brunch.

Jen's brother taking liberties with the bar.



Jen trying oysters for the first time.

Sometimes the cool scene is the hallway to the bathroom.

We stopped by Lower Senate Park for a handful more portraits in the new digs, before rolling on to
Le Grenier
for the big party.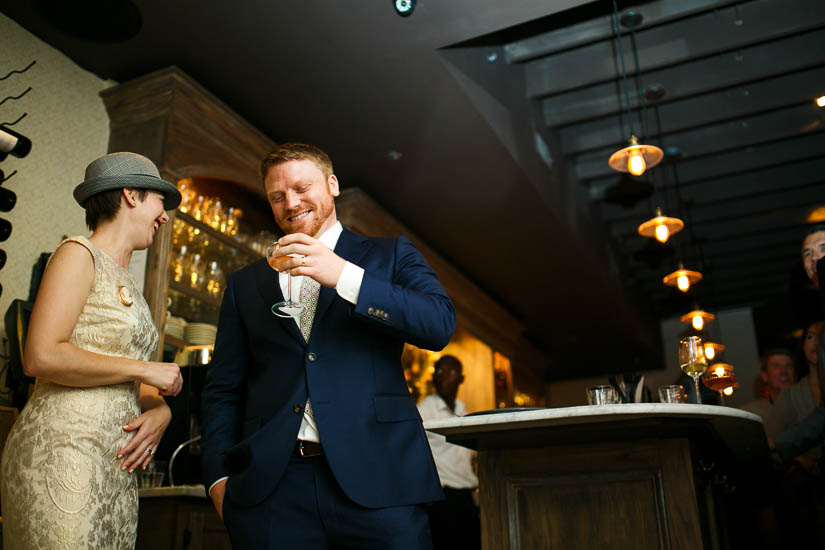 Congratulations you guys! Jen and Scott's vendor team: Brunch venue: 
Brasserie Beck
Dinner venue: 
Le Grenier
Ceremony venue: Montrose Park, Georgetown Getting-ready venue: 
Willard
Macarons, in place of wedding cake:
The Sweet Lobby
Jen's ceremony dress:
Anthropologie
Jen's reception dress:
Kay Unger
(w/ Max Mara shoes) Scott's reception suit: Suit Supply