Not gonna lie, I know almost nothing about babies. I come in for an hour, encourage cuddling and smiles, then I hit the road and process the images. But it's really interesting how two-week-old newborns have such different personalities. They can't tell you much, but their eyes are doing lots of things. And their mouths. And, hey, who are we kidding, their butts. Kate and Joey invited me into their home to document a piece of their first days with Baby J.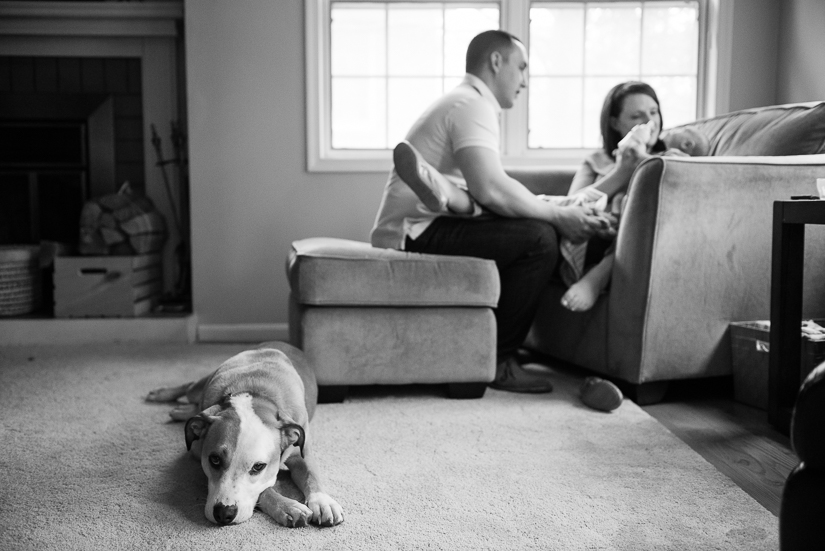 This is one of my favorite family photos ever. Their poor dog is feeling neglected with the new addition. And: owls!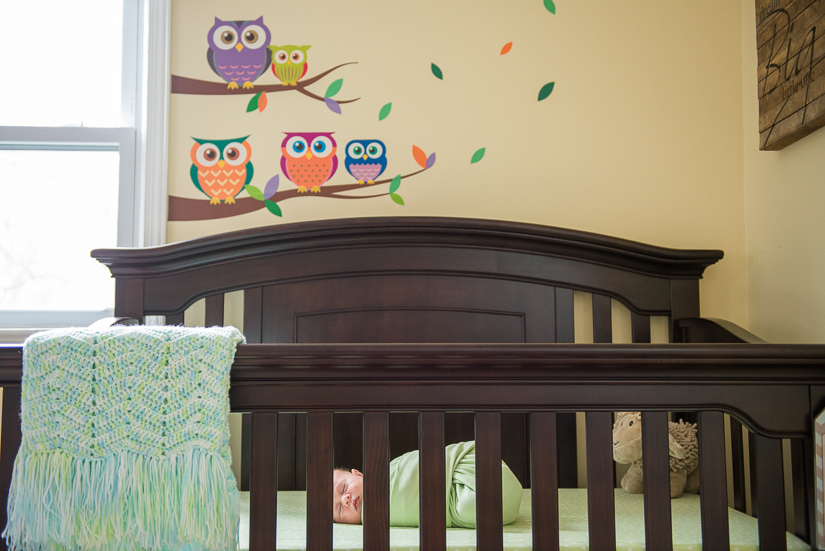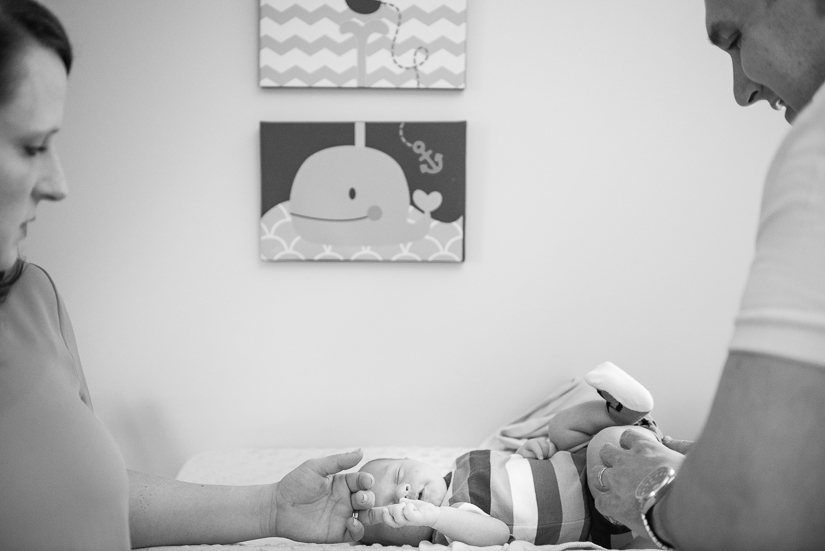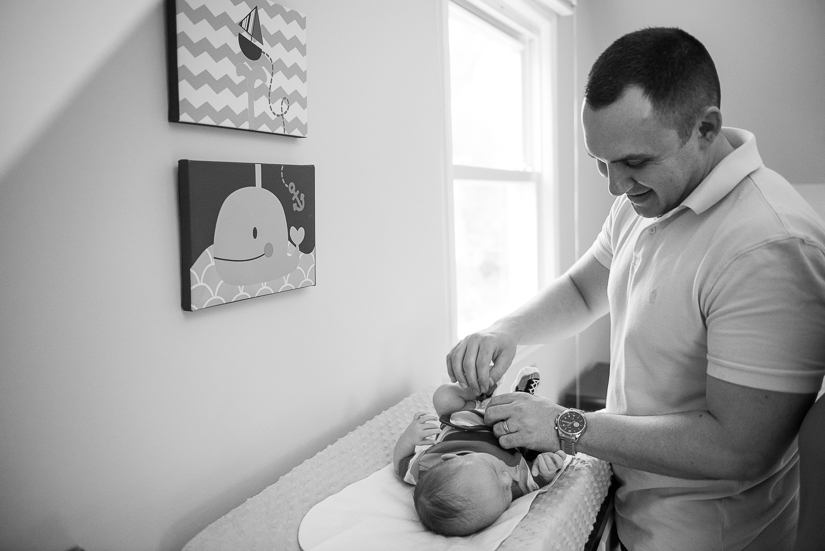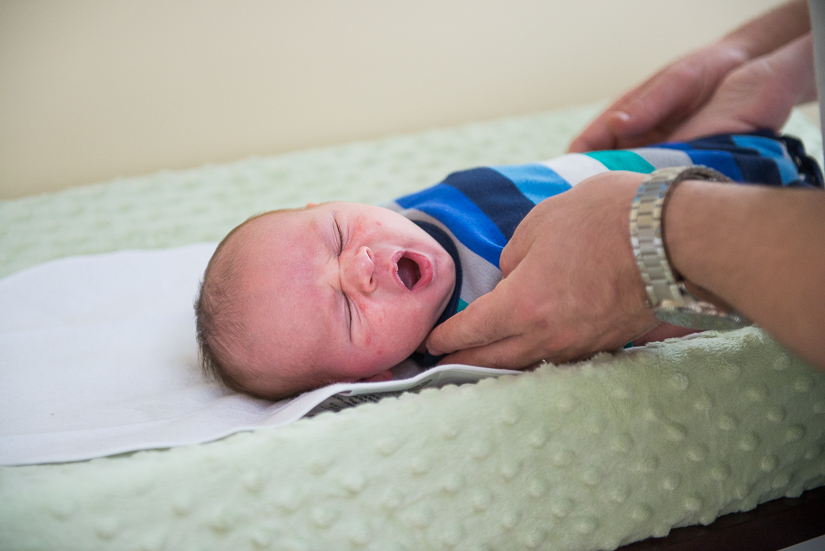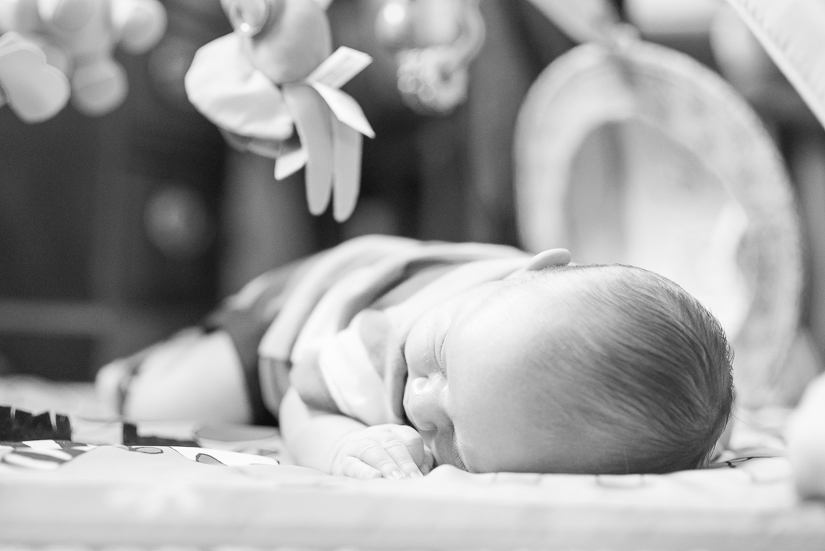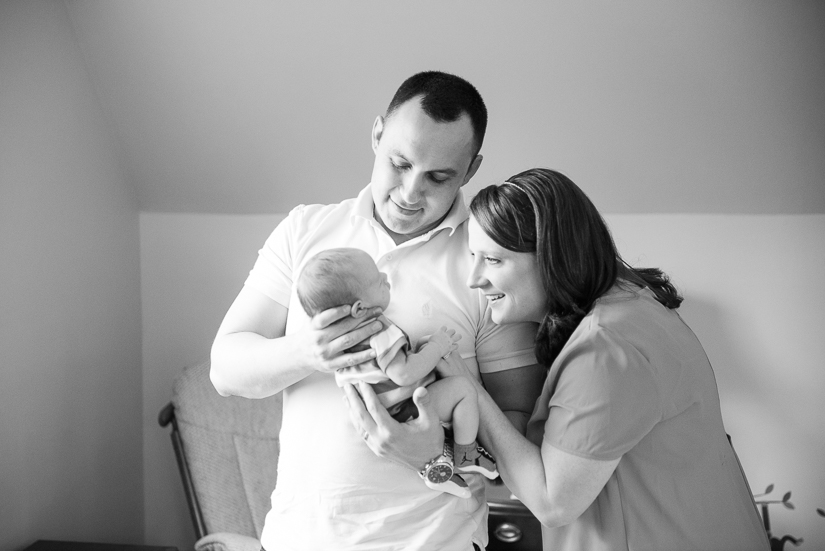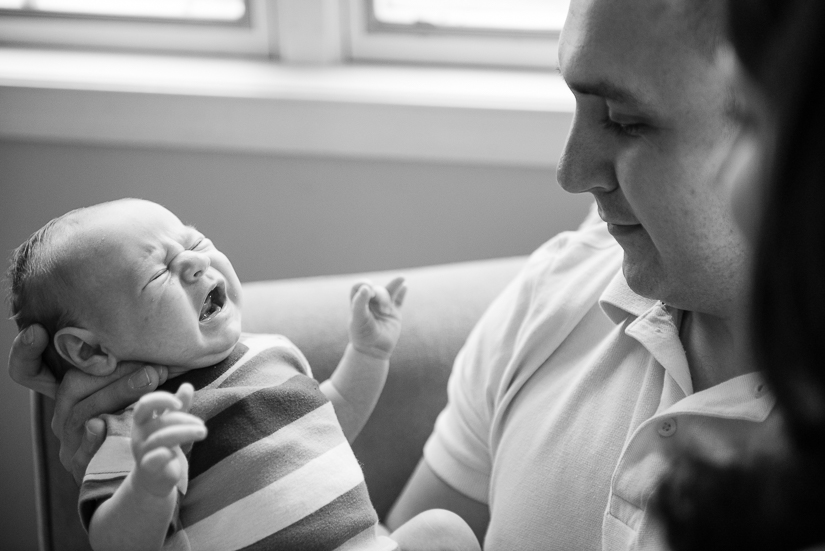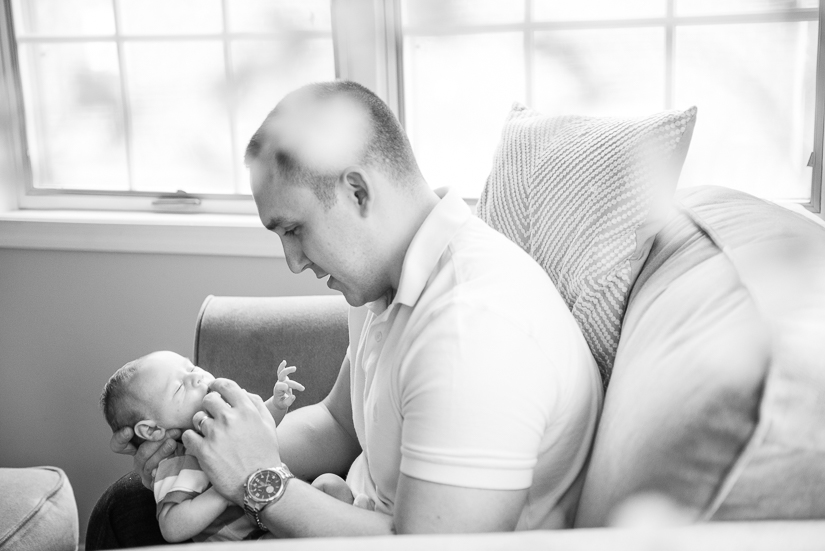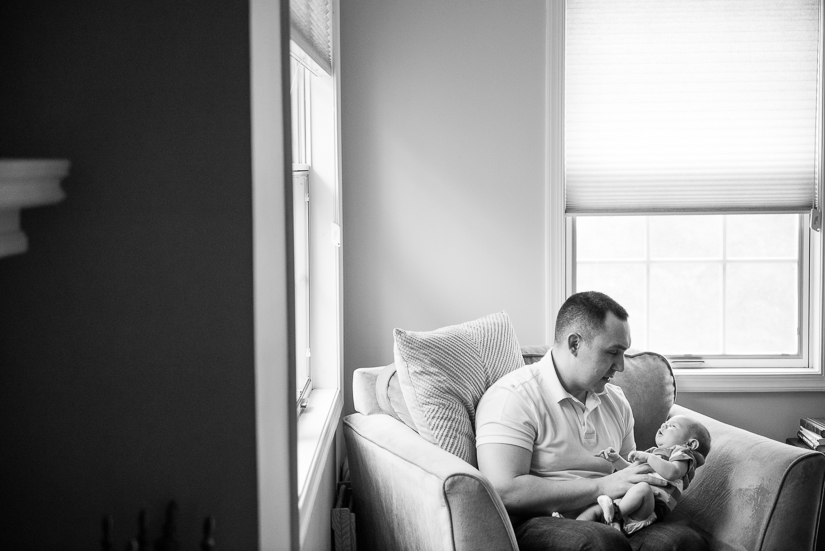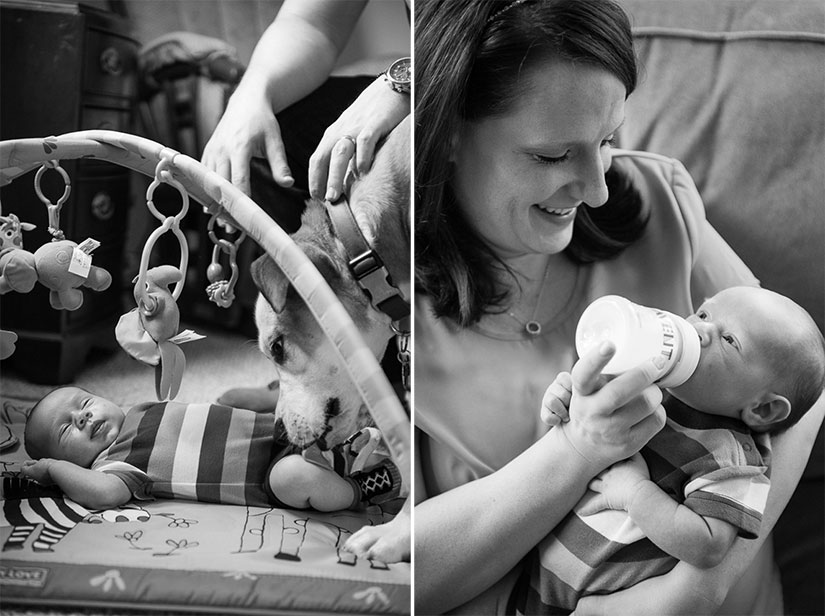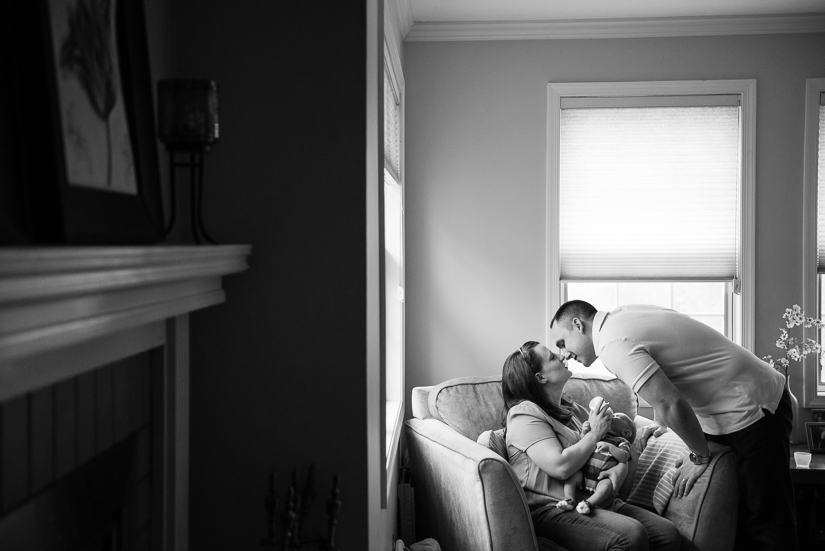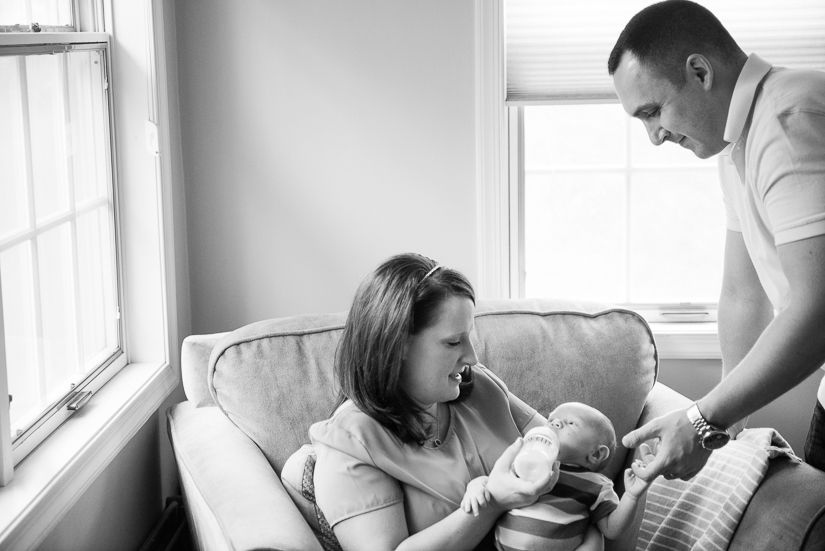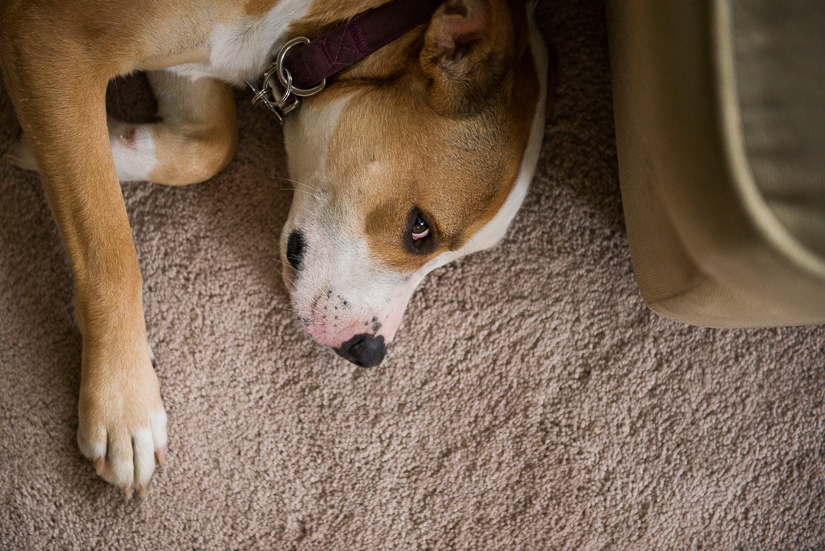 It was mad overcast that day but their house has tons of beautiful light.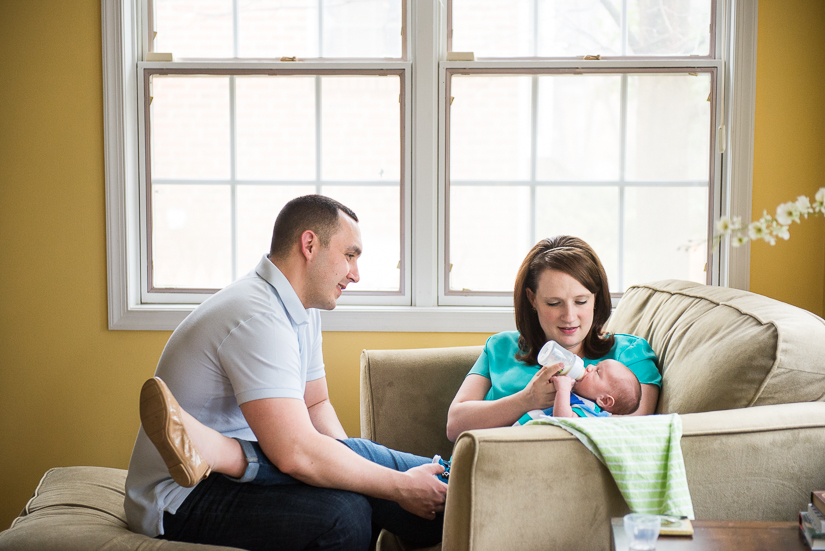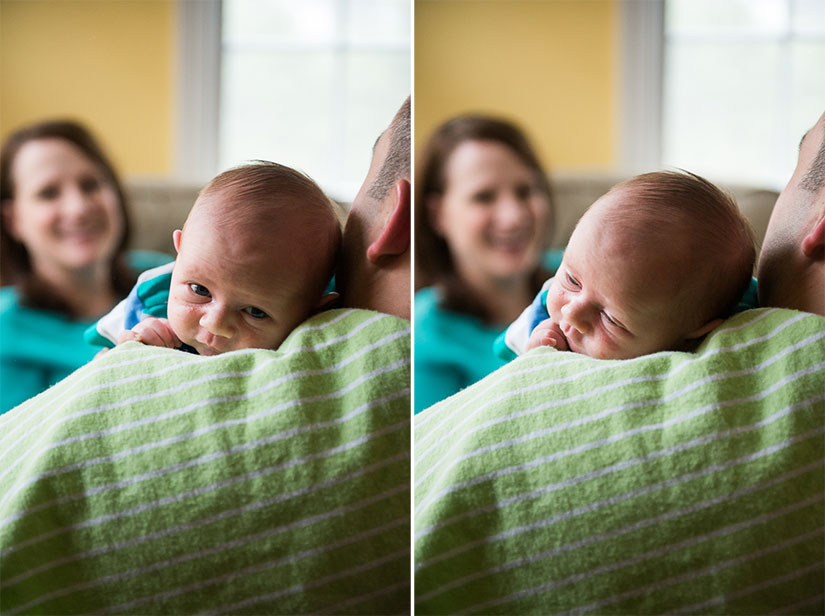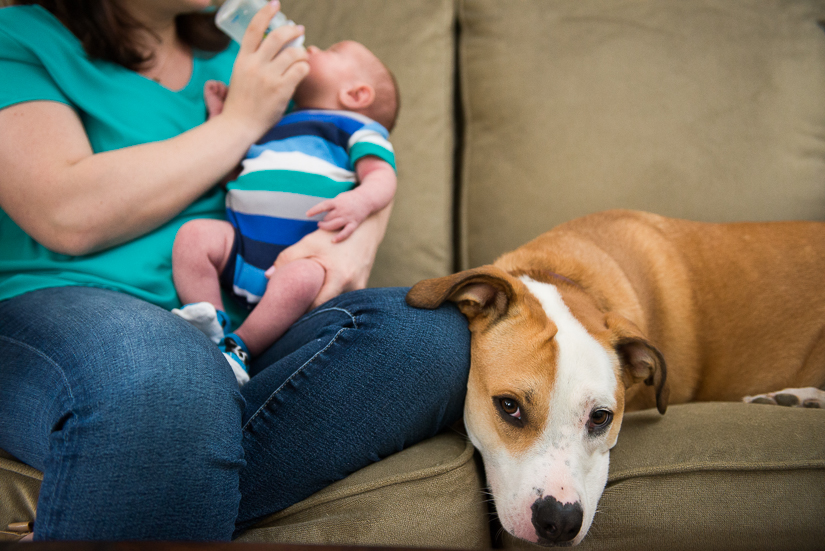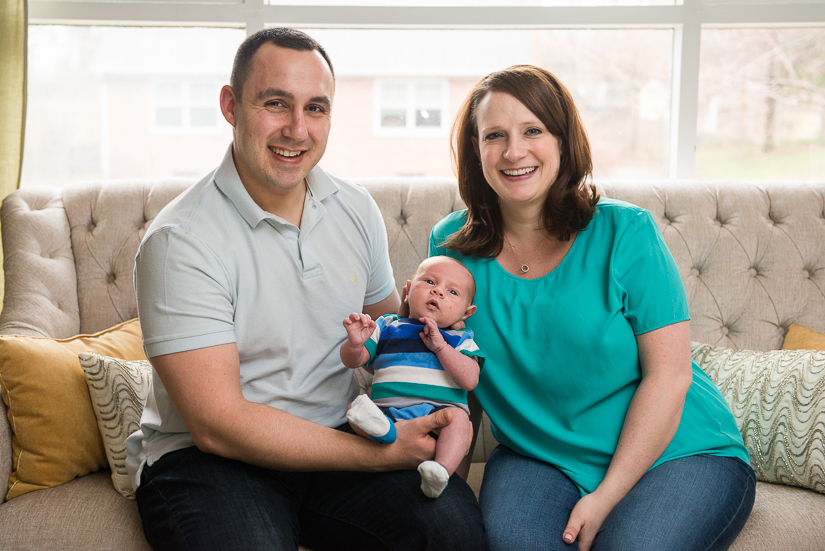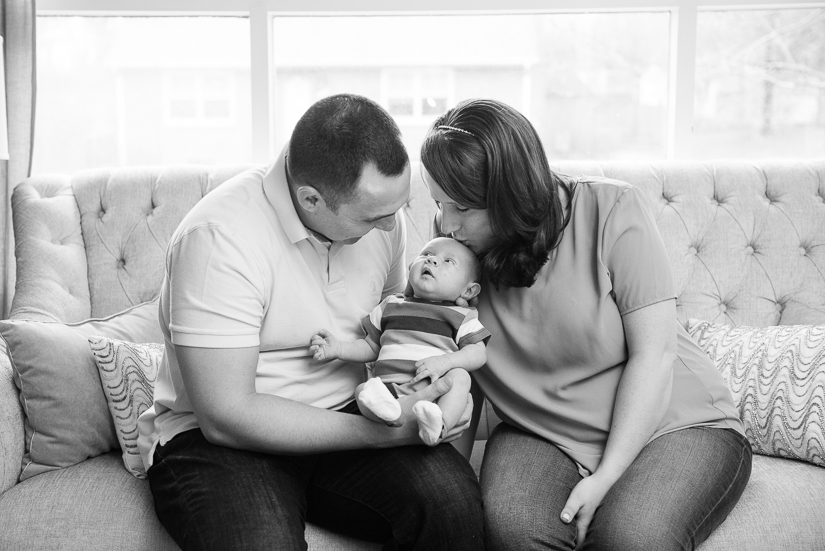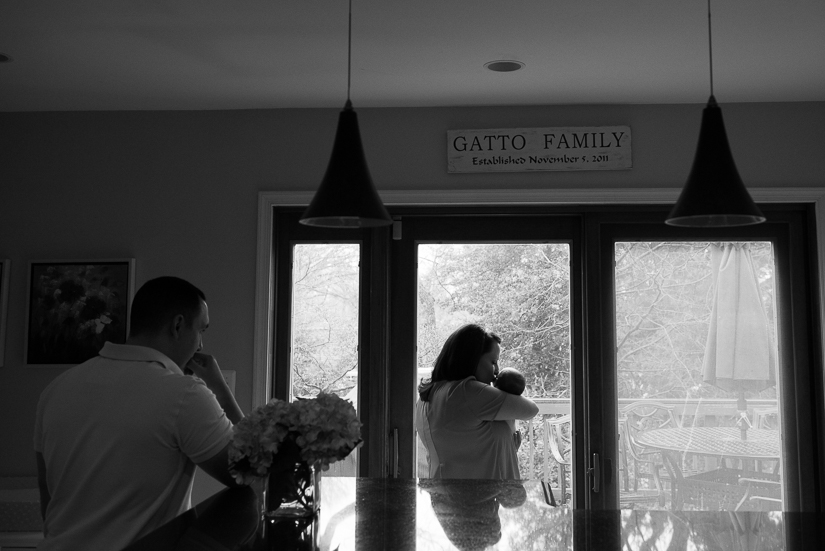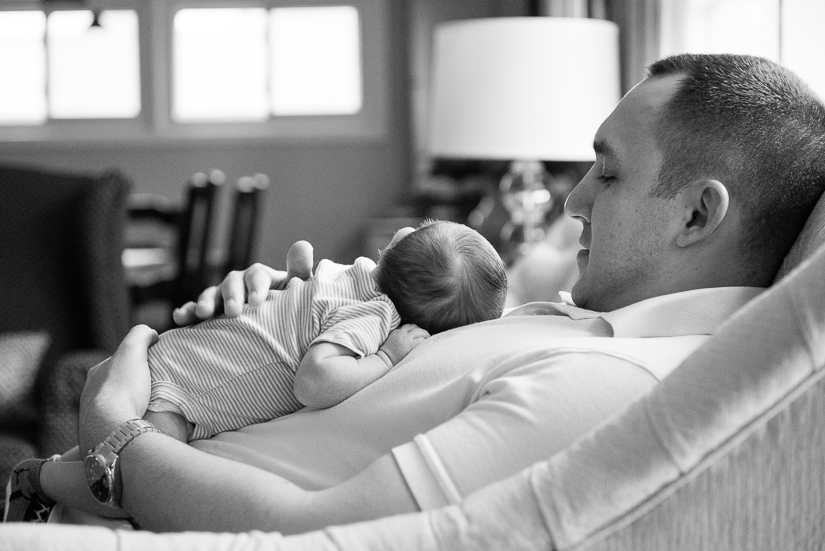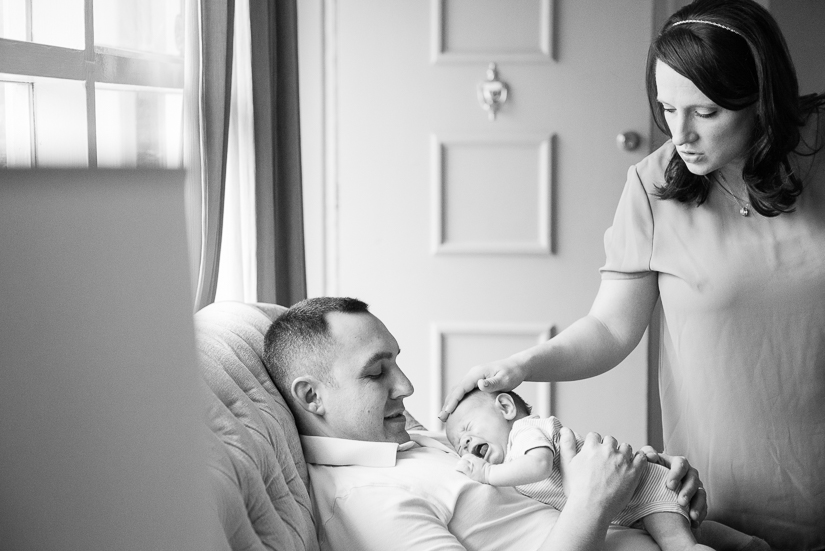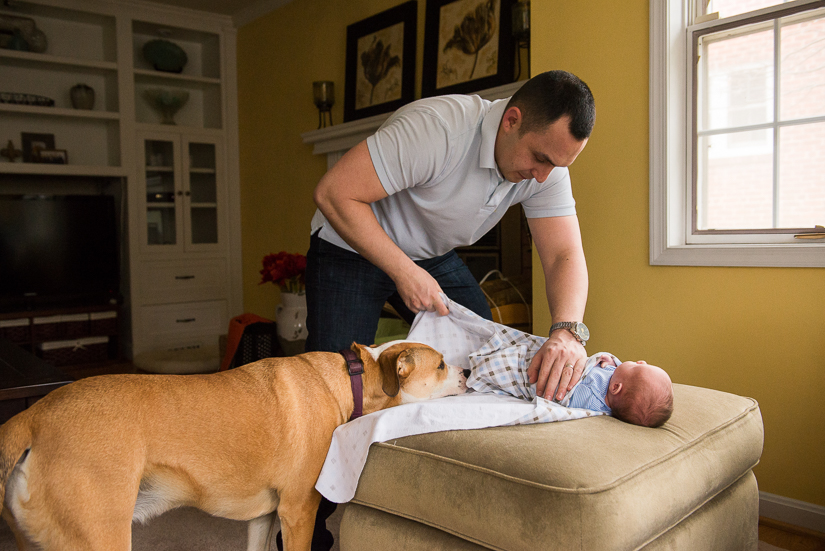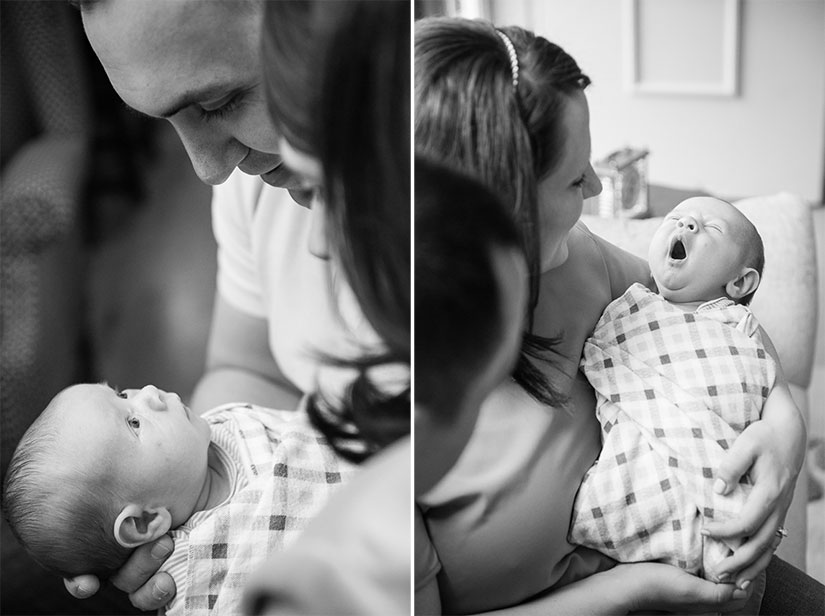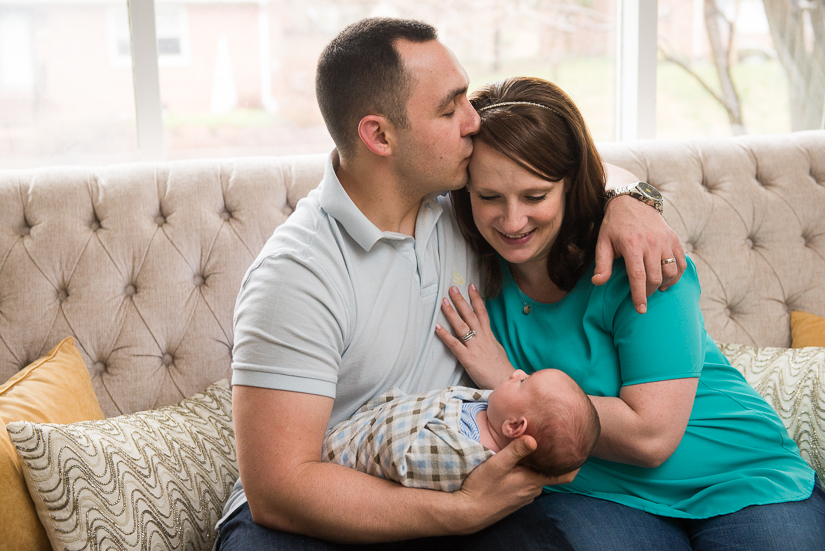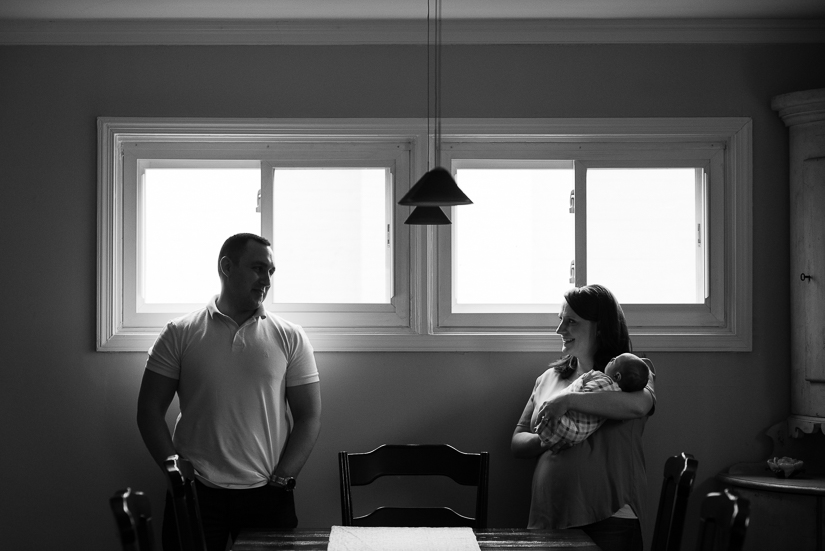 I had one foot out the door and Baby J started doing his asleep-smiling thing. We caught one!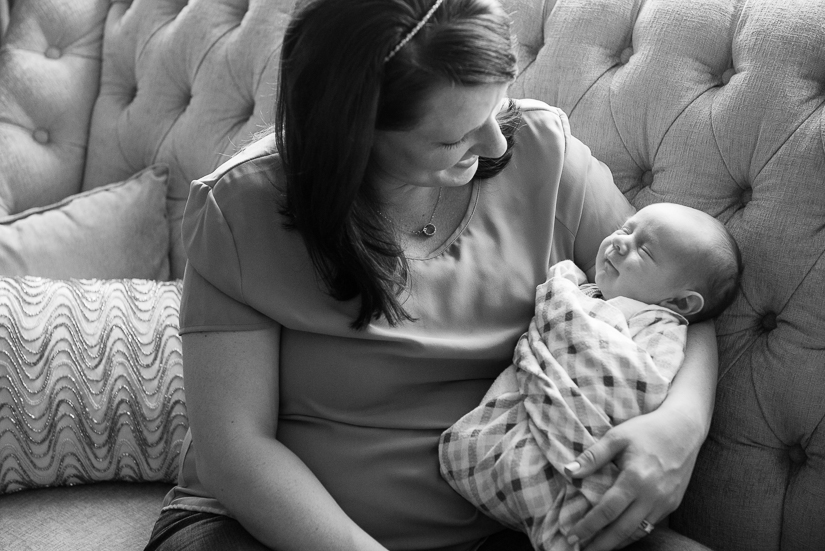 Congratulations guys! He's beautiful.