Laura and Jeff tied the knot last week at the DC courthouse. When you've been together a billion years, sometimes a giant party doesn't make any sense. But the courthouse - that shiz is 
legal
. Marriage certificate in hand, we wandered on down to the Mall for some portraits in the National Gallery.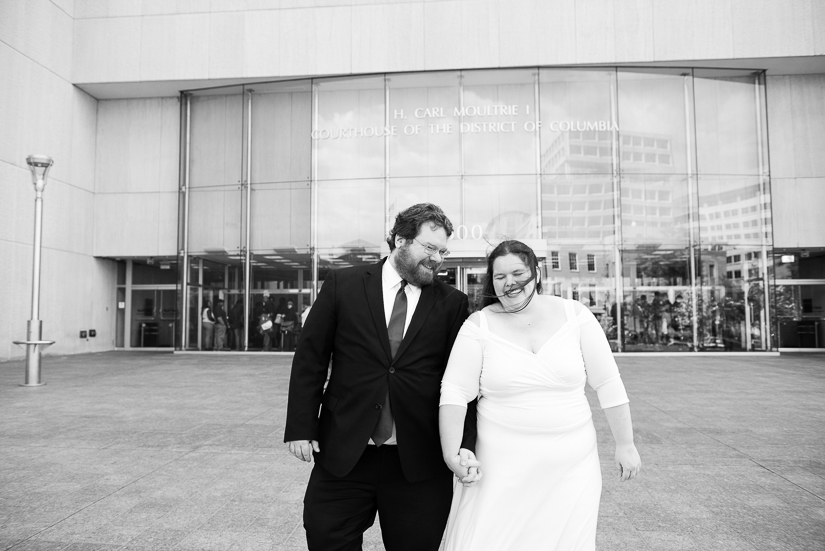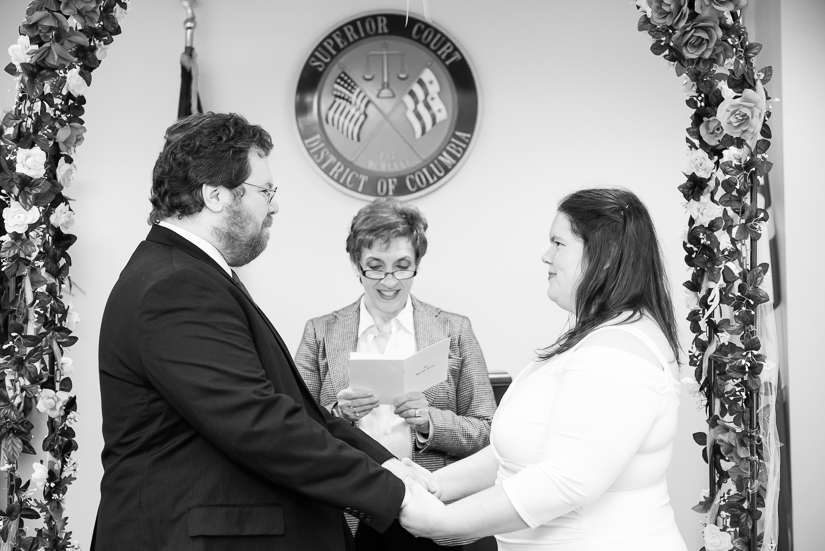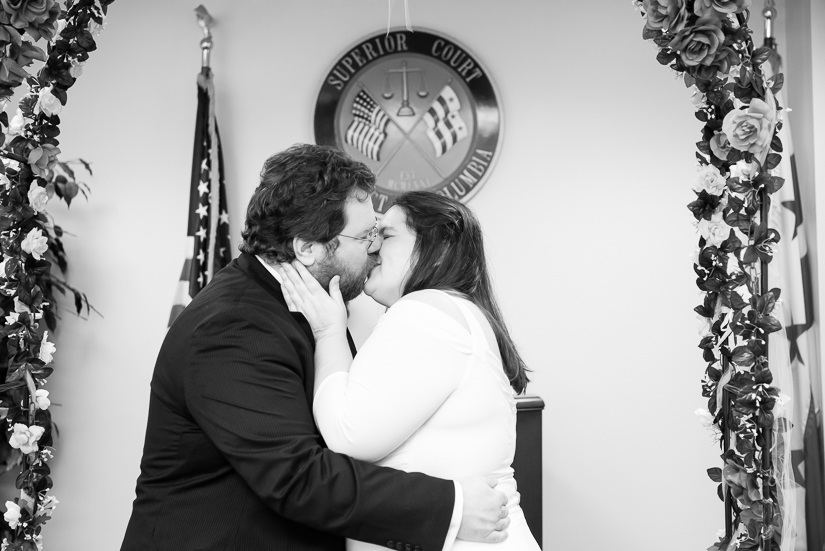 Some people are foreheads-together people. These two are and they're really cute about it.

The National Gallery of Art is under all kinds of construction up top and for some reason they removed a bunch of art from the inside, too, and closed off some of the galleries. But now they're putting back some pieces, like these circles. I'm there a lot, so I've noticed the changes over time. I hope they put all the art back soon.

In the meantime, we play with what's left.



A newish take on an old favorite. Either improper flash placement or the burning, unstoppable love between Laura and Jeff - you can take your pick.


Congratulations, guys!