Giant news from the Wilkie household: in January, we'll be moving to Gothenburg, Sweden! George has taken a post-doc position at Chalmers University and we'll be there for at least two years.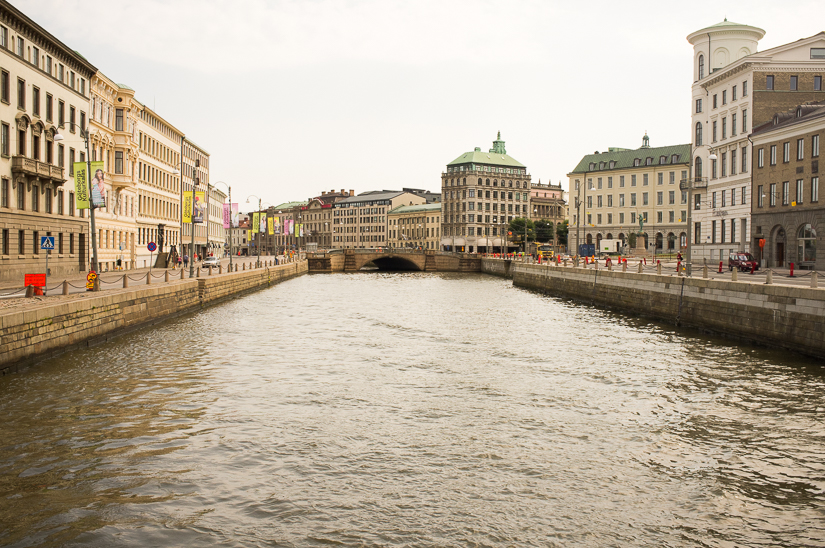 I've told a number of folks about this already, so I can put together a reasonable FAQ but first, this one:
Q: What does this mean for weddings this year? A: Absolutely nothing. I'll be photographing (like a boss) all the weddings for which I'm contracted this year, with no delays or other things to make anyone sad.
In August this year, we visited the city where we'll make our way. It's not as big and exciting as some other European cities, but it has definite charm and I think we'll enjoy ourselves. I've peppered this post with some photos of the week we spent there.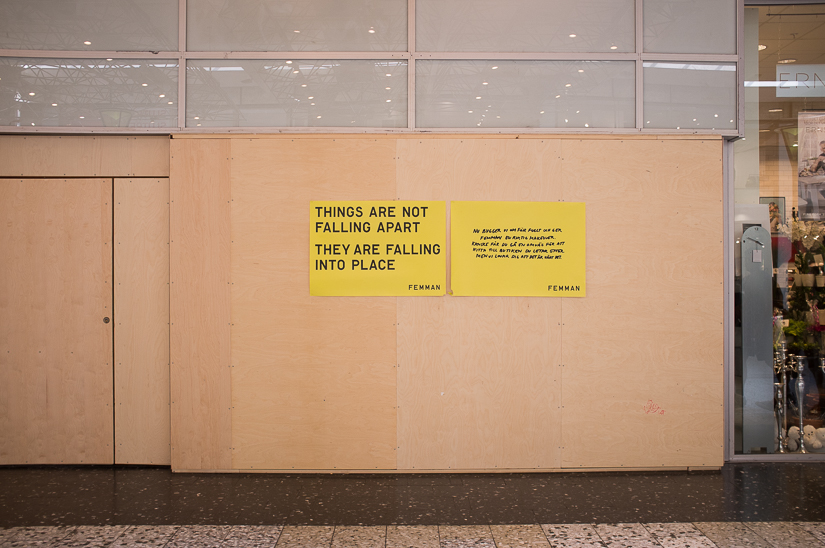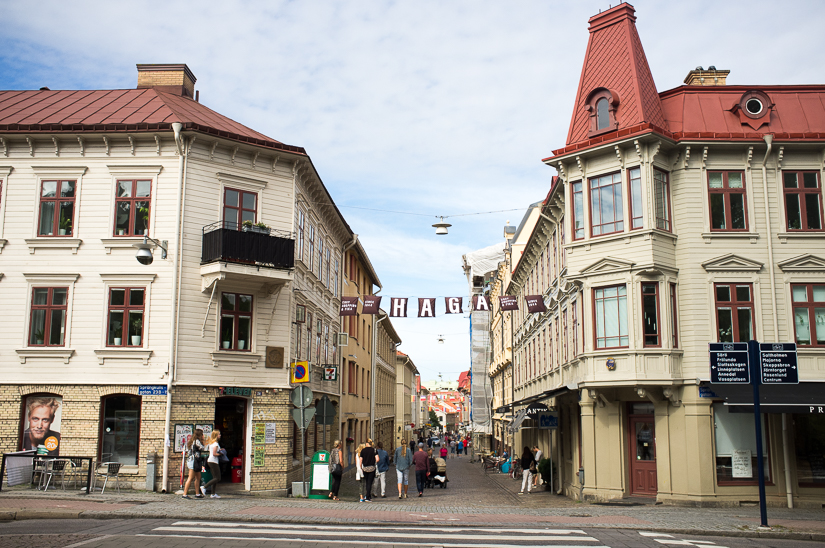 Before any more about me, something for you and you and you. I don't yet know what I'm going to be up to in Scandinavia, but I do know it will be useful to have a little more coin on me. Therefore, I'm reinstating all gallery coupons - that 20% off coupon you got when I delivered your photos.
Coupon code "gothenburg" is good for 20% any print order of $30 or more through the end of the year and is good in all galleries
- weddings, engagements, boudoir, etc.

In likely bigger news for those of you who never picked up an album, I'm also doing
30% off album orders through the end of the year
. Yes - that
$1525 album
is now $1067.50 (plus sales tax). The caveat (of course there's a caveat!) is that your payment needs to come in before Dec. 31 but I will work on all albums on a first-come, first-served basis 
starting in February.
Good things come to those who wait! (Don't worry - if you already have an album ordered through regular means, it will be serviced on regular time. It's only one of you and you already got the discount 🙂 ).


Last item on the agenda today: I need your help in Sweden! George and I hardly know anyone in Gothenburg - just the colleagues he'll be working with in his office. They're lovely people but they always want to talk about physics. In the meantime, what the hell am I going to do? You can help!
I want to know about anyone you know who lives in/near Gothenburg or any friends who have friends in Gothenburg. I'm looking for connections, people.
I don't have anyone to grab coffee with in the whole country but I'm hoping that with the hundreds of people I've worked with over the years, I'll be flooded with odd coincidences of people who know people and we can all have a
fika
and/or get some photos done.




And now, some FAQ. I've been telling people more or less on the DL about this move for some time (it just became official), so I've a pretty good idea what you're asking (if you're even still reading this):
Q: Are you so excited?
A: I have a lot of mixed feelings about this move. It's very much a next-step for us. George will soon wrap up the Ph.D. and we'll embark on the next part of our lives. Yes, it likely means that Amber Wilkie Photography will be taking a break or possibly eventually closing its doors, but I'm sort of ok with that. I'm so proud of the business I built and I know I can do it again - perhaps in some other field. Who knows! It's exciting, but it's also a little scary. There's also so much to do that it's hard to be really pumped about the greater picture when I'm worried about selling all our stuff, getting plane tickets, worrying about shipping, etc. We'll likely run the gamut over there - adventure, loneliness, success, failure, money woes, travel, and so many etc. My feelings about this move change every day. But I think, overall, it's good. I'm ready for the Next Step.
Q: What will you do in Gothenburg?
A: I don't know! One lovely thing is that George's salary should be sufficient for us to live on. Rents there are very cheap, though eating out is very expensive. So we'll probably have to take a big step back from our lifestyle here, but we'll be fine in terms of shelter, food, reasonable entertainment. We've also been saving since we knew this was on the horizon, so we have a significant cushion in case of problems or unexpected expenses. According to the research I've done, I can open a business and start taking clients basically right away. But who would hire me? The problem with trying to re-establish AWP in Gothenburg is that we'll only be there two years. It took me more than that to build momentum here and I speak the language. It almost certainly makes more sense for me to assist, second-shoot or try my hand somewhere entirely new. I'm also open to doing long-term volunteer projects, though I don't have any good ideas about where I might spend my energies. I figure - worst case, I can get a job at a coffee shop and have something productive to do with my time.
Q: But you'll obviously take photos of all the glaciers, right?
A: Sweden's a bit short on glaciers, but Norway has tons. Never fear, I will be photographing all kinds of things. In fact, I'm hoping to re-ignite my passion for photography. Over the years, it's become something technical that I execute at weddings and such to make money. I like photographing weddings and people and such, but it is indeed my job. I hope to have time and energy for personal projects, whether that's glaciers and northern lights or something I'm not anticipating. I'm also certainly up for collaboration - perhaps with some of the contacts you guys dig up for me!
Q: How long will you be there?
A: Two years, at least. It's unlikely we'll be there much more than that. In George's field, it's customary to do two post-doc positions (of about two years each), then move somewhere else for a more permanent (sometimes tenure-track) position. So we'll be doing a lot of shuffling over the next five (eek!) years or so. Yes, you can expect me to pester you for contacts once or twice more.
Q: You'll photograph weddings all over Europe, right?
A: This one is more complicated. There are some countries where I may be able to work mostly legally... in other countries, that is not the case. Certainly I will be looking to photograph 
intimate
 weddings all over Europe. If you and the soon-to-be-spouse are looking to elope somewhere epic, let me know!
Q: And you'll travel all over Europe too!
A: Maybe. This is going to depend how finances shake out. Yes, we'll be much closer, but Gothenburg is remarkably difficult to get to from most of the rest of Europe. Definitely we'll take lots of trips - at least I will - but maybe not the extended-European-holiday folks seem to think I'm headed for. One really great thing is in Sweden, it's standard to get six weeks of vacation and workers are encouraged and expected to take that time. Most of the country is off for the entire month of July. I'm crossing my fingers for a Southeast Asia trip.
Q: Will you learn to speak Swedish?
A: Probably. I've been doing Duolingo classes, so that is progressing as well as could be expected. The Swedish government also provides a free class to teach Swedish to immigrants (how about that!), so I hope to enroll in that as soon as possible.
Q: Can I come visit?
A: Yes! We want everyone to come visit us, or meet me somewhere in Europe for gallivanting, or really anything. The housing situation in Gothenburg is tough but once you find a place, they tend to be very nice - that is, we won't be living in squalor and unable to accommodate guests. Please come visit!

Pretty soon, I'll have another big blog post about the Great American Road Trip we'll be taking between my last wedding (Nov. 7) and our start in Gothenburg (January). Keep an eye out for that one and please let me know if you have any contacts for me!