Eva and Allen were married at the absolutely adorable
St. Paul's Episcopal Church
and threw a bangin' reception at the fantabulous
George Washington Masonic Memorial
 in Old Town, Alexandria. These two suffered more than their fair share of wedding-related stress, but they shrugged every last bit of it off to dance the night away, masonic-style. But in the end, everything was downright stunning - from Eva's insane bouquet to the blinged-out main hall, and even the rain was the perfect drizzle to let us do our sparkly droplet photo without getting the happy couple soaking wet, while leaving room for cobblestone photos on Price Street. Eva and Allen: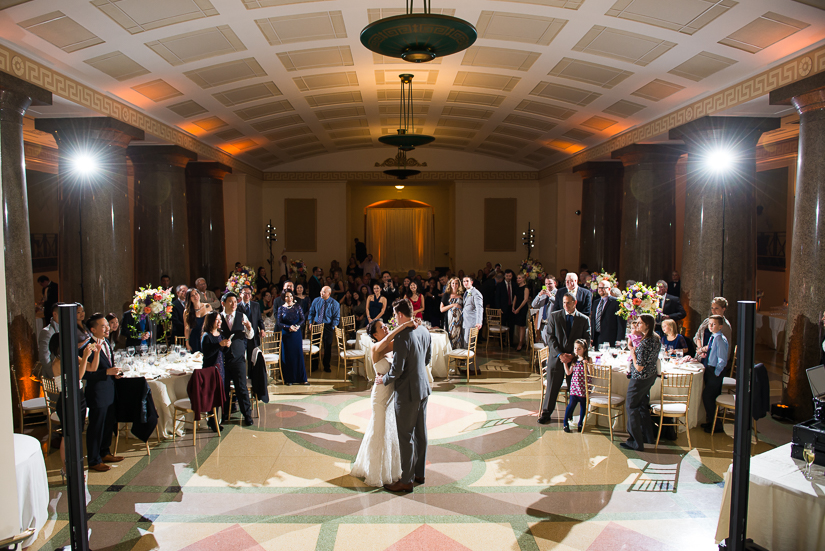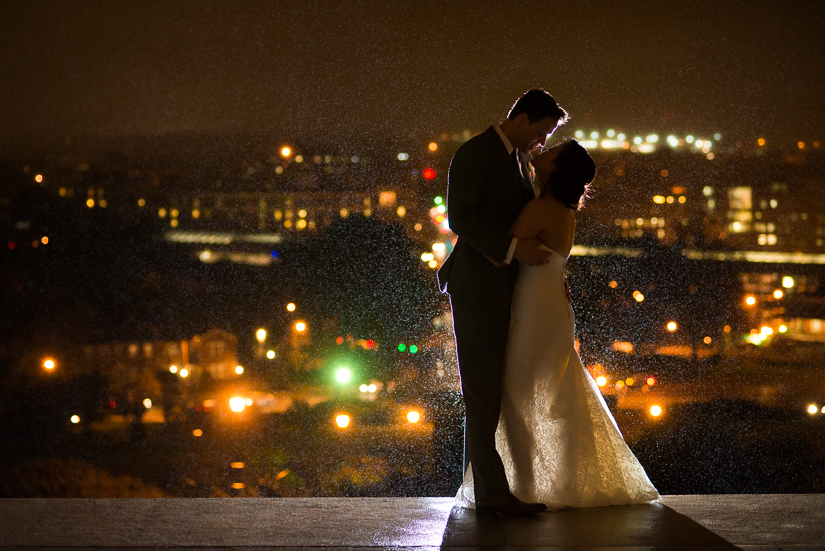 Thanks as always to Julia for doing the grunt work. We started the day at the
Westin Alexandria
. Check out the personalized robes!



These two do some of the best "serious" faces I've seen.



Ok you guys know I really don't give a rip about wedding flowers, but Eva's flowers were so ridiculously pretty - I must have delivered 15 damn photos of these things. But look at the little bits that fall down! I'm overdoing it. Sue me.



We were all very pleasantly surprised when previously no-photos-ever church lady had normal church lady restrictions and I could hang in the back and snap away.









Marriage squared away with the higher power, we rolled by Prince Street for a handful of cobblestone photos, dodging raindrops, before finishing up at the upper hall in the Memorial. George approved begrudgingly.


More pictures of flowers. Am I turning into a sap? I'll balance with booze.

Not gonna lie, I
loved
this venue. I could shoot here every day.










They played the shoe game a way I'd never seen it: with "face kabobs". Each guest got a picture of Eva and Allen either as adults or babies, taped to a popsicle stick. You know that was great, visually.




Aaaand messy cake pictures. Now 
this
is the kind of thing I normally blog about.







Watch me whip. Watch me nae nae.




Congratulations, you guys! Eva and Allen's vendor team: Coordination:
Graceful Weddings
Ceremony venue: 
St. Paul's Episcopal Church
Reception venue: 
George Washington Masonic Memorial
Getting-ready venue: 
Westin Alexandria
Catering:
Windows Catering
 (Fun fact: they own catering.com! Also, they fed us the first course - soup - a first for me in six years of shooting weddings (In addition to the main)! ) Florist:
The Enchanted Florist
DJ:
Jake Ritchie with Dream Day DJs
Uplighting:
Washington Celebrations
Ceremony string quartet:
Perfect Harmony String Ensemble
Hair & Makeup:
Kris Clark
Eva's beautiful gown:
Bridals by Natalie
Allen's dashing tux:
Knot Standard