The groom came in on a horse. Just wanted to let that one sink in, because it was just the start of the awesomeness of Nabila and Navid's Bangladeshi wedding at the
Renaissance Baltimore Harborplace
. The outrageously talented
Ayesha Ahmad
had me along to second shoot their very beautiful Muslim ceremony. I got to see all kinds of traditions (always a special treat for me) and shoot this incredibly awesome groom-comes-in-on-a-horse thing. I'm going to suggest it to all my grooms - definitely a way to make an impression!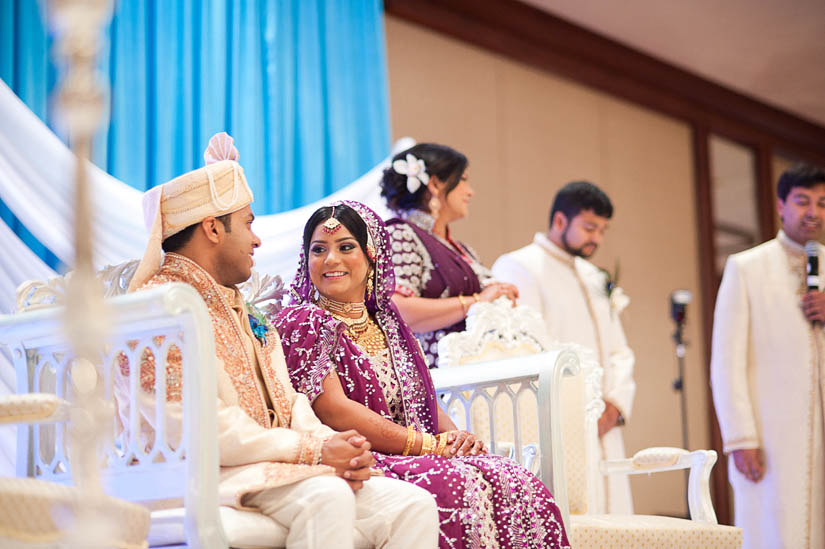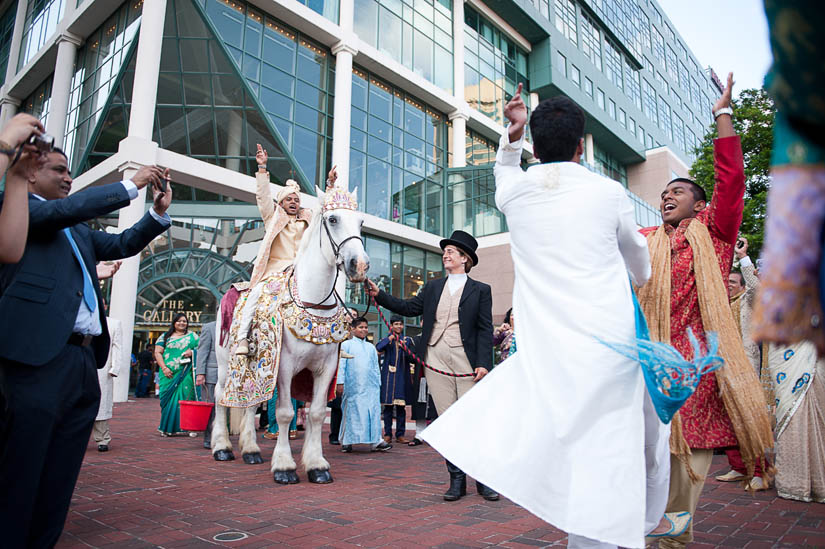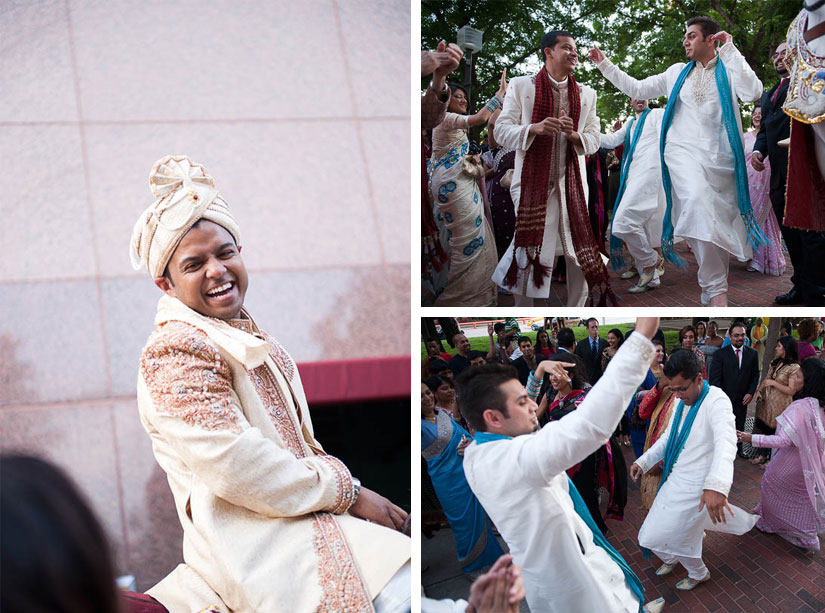 This hotel is right by the big tourist mall on the Baltimore harbor and so there were tons of tourists around, a bunch just standing staring at Navid and the procession. You don't see this every day!


This was by far the biggest wedding I have ever photographed. I asked Ayesha to estimate how many guests there were and her answer was 600! Nabila and Navid's families really know how to throw a party!

And they've got pretty sweet decorating skills as well. Each table had beautiful purple and blue mini peacocks on little branches.

When it was time for the ceremony to start, Navid's friends and family had to negotiate for the bride, who was represented by her brother. His starting price was $5 million - a fair sum for the beautiful Nabila. I thought it was interesting that Navid wasn't allowed to participate in this part - maybe he would have agreed to pay too much!


The first time the groom sees his bride is through a brand new mirror (you know, by tradition - these folks are pretty seriously in love).









More peacock details and a beautiful brown, purple and blue wedding cupcake display. These were really tasty cupcakes, too!

This was so fun. The first food the couple eats after getting married is from each others' hands - they're not allowed to use utensils.









Just before they left to go up to their bridal suite, Nabila and Navid shared a very intense and emotional moment with their parents.

What a great night! Thank you to Nabila, Navid and Ayesha for introducing me to a whole new set of marriage traditions. Congratulations you two!