Nardos and Danny are flying all the way across the Atlantic to have their wedding in Africa!  But since they both live here, they wanted to capture their engagement photos in a unique location.  Nardos saw my session with Luisa and Mike at the Arlington county fair and wanted to recreate the look but since fair season is over, we had to get a little creative.  Glen Echo Park is this crazy old amusement park that has been renovated into an artists' colony.  You can get married there (hello, awesome venue!) and it makes a great backdrop for the right couple.  These two totally rocked out the carnival theme.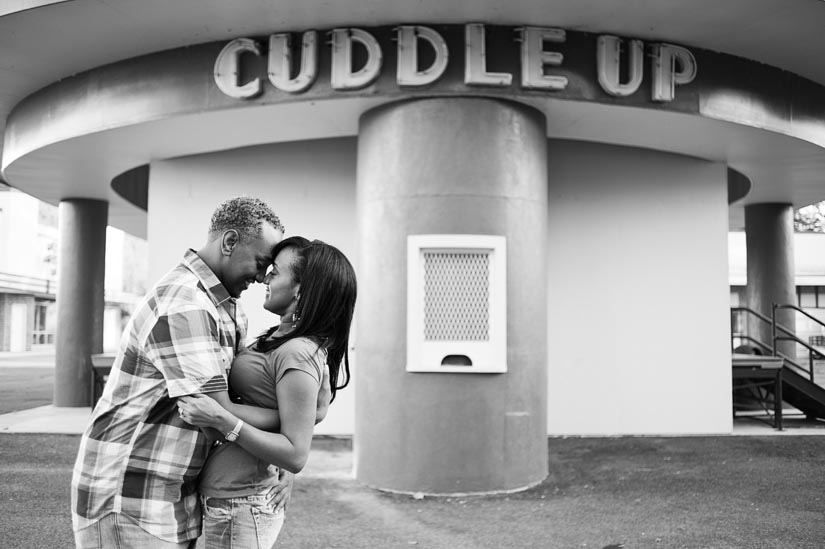 Nardos brought along cupcakes for the session – yum!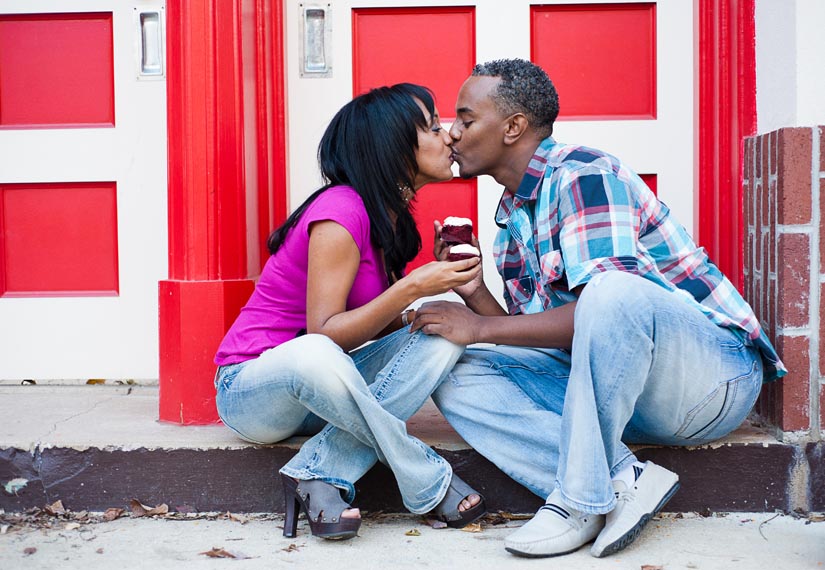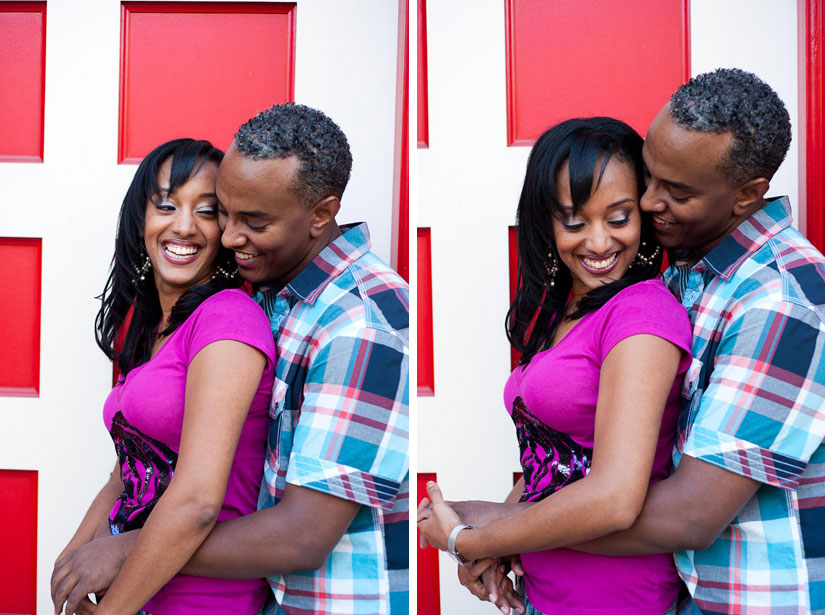 Congratulations you guys!  I know your wedding will be awesome!