I'm sure I know lots of Canadian people, but I can't think of any, so we'll just go with Erin is the first person I've spent any significant amount of time with who is Canadian. And I must say, she and her family have convinced me that Canada breeds the nicest, most joyful, laid-back people on Earth. Not to be outdone, Patrick's family brought the awesome with a dance-crazy aunt and incredibly silly groomsmen. These two already rocked the
courthouse
, but brought it all together last month for a big wedding at the
Crowne Plaza
in Crystal City.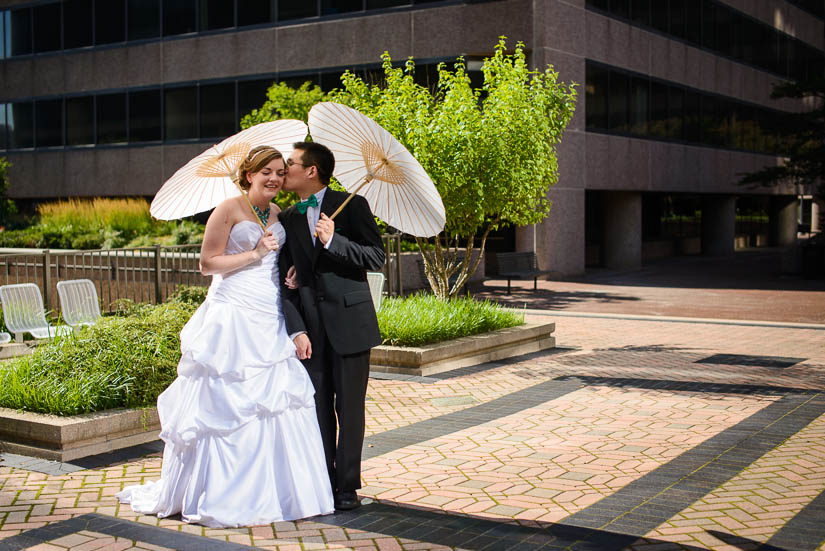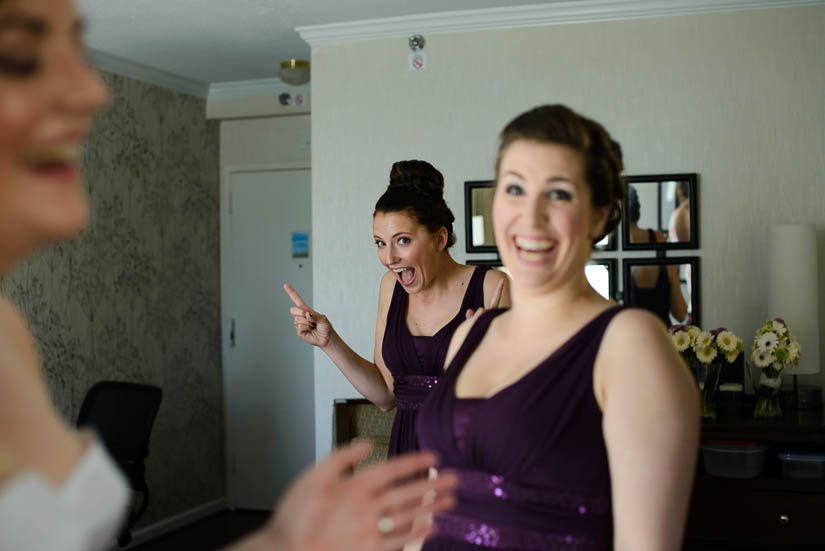 Big thanks to Tim for coming out to help me with this wedding.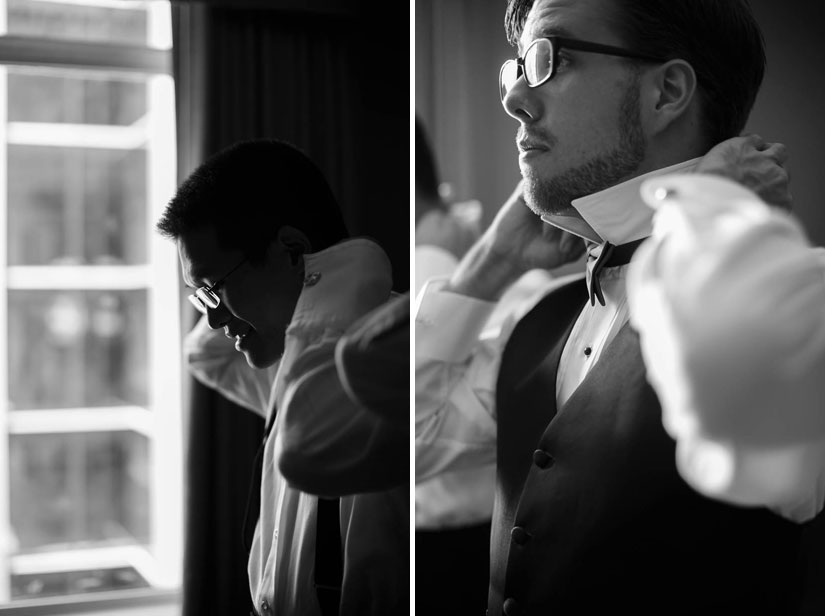 I'm such a sucker for a big Washington, DC backdrop.



The Crowne Plaza is right in the heart of Crystal City - so we were a bit short on pretty green spaces, but had plenty of rockin' urban stuff to work with. And, if you can believe it, there were actual bikers trying to use our wedding portrait bike path.




These poor people. I had already subjected them to my parking garage obsession at their courthouse wedding.

But really, who can resist a good orange stripe?

The Crowne Plaza gets to use the beautiful courtyard between office buildings for outdoor wedding ceremonies. The light bounced all over the place and reflected off the windows in the buildings opposite the sun. It was a lovely setting.



Erin's dad officiated and he did one of the best jobs of any officiant I've ever heard.



Instead of doing the candle thing or the sand thing, Erin and Patrick decided to paint together. I wonder if that canvas is dry yet.






Erin!!


Yeah he's definitely not waving to anyone in particular.











Patrick's aunt danced *all night*.




So I've eaten a lot of wedding cake. And I don't even like cake - girl just needs a few extra calories sometimes. But this was the. best. wedding. cake. ever. Seriously. 
Happy Tart Bakery
 is the freakin' bomb *and* they're a gluten-free bakery - ridiculous!


Sometimes when editing, I know what song they were dancing to at the time and it gets stuck in my head. Thanks guys, for the Time Warp. Oy.

Patrick's not a big dancer, really. Here he is literally being carried to the dance floor, from which he ran away.

But he came back later.







Congratulations, you guys! Erin & Patrick's vendor team: Ceremony & reception venue:
Crowne Plaza Washington National Airport
, Crystal City, Arlington, VA Catering: same Cake:
Happy Tart Bakery
DJ: Jon Ryu, with
MyDeeJay
Erin's dress: David's Bridal Hair & Makeup: Amy Rojas with
Stylist To Go