My traveling continues on! I've been so lucky this year to be able to go to so many new and exciting places. I'm even planning a trip (finally) to Stockholm at the moment. People can stop looking at me funny when I admit I've never been to the only city they can name in Sweden.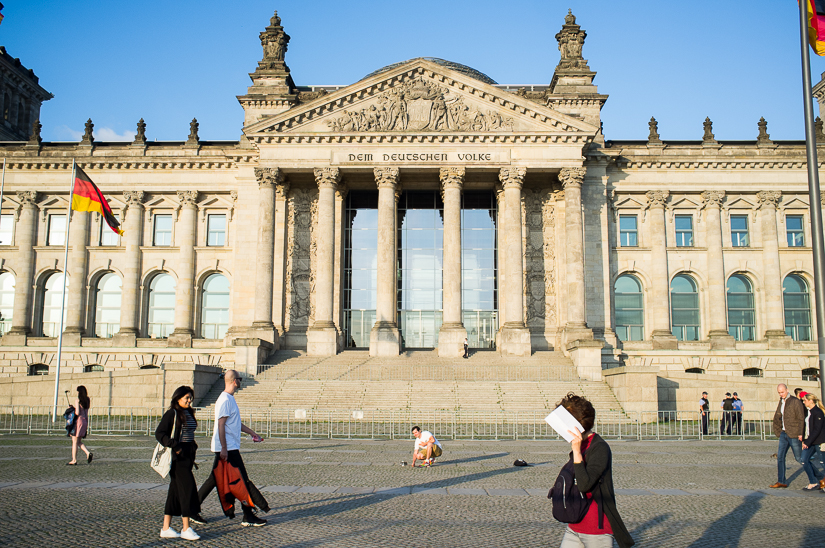 Berlin and Dresden were both amazing cities and I'd gladly go back. Berlin in particular has 
so much going on
. I was there for six days and I could have stayed double, triple that and still have been missing out. Berlin is also the only place I've ever stayed where the 
other
people at the hostel seemed to be staying an appropriate amount of time. It might also have been the nature of the hostel I stayed at, a hippie commune of sorts.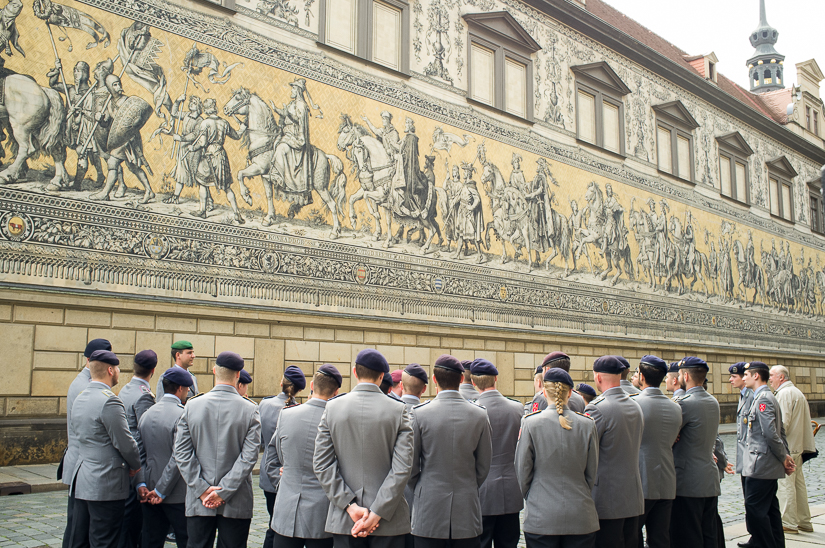 Typically, I'd see my roommates change every single night in a constant churn of new tourists, hopping into Prague, Budapest, London for two nights, max, and partying deep into the night and sleeping all day. People in Berlin came to party but they also stayed long enough to see some freakin' stuff too.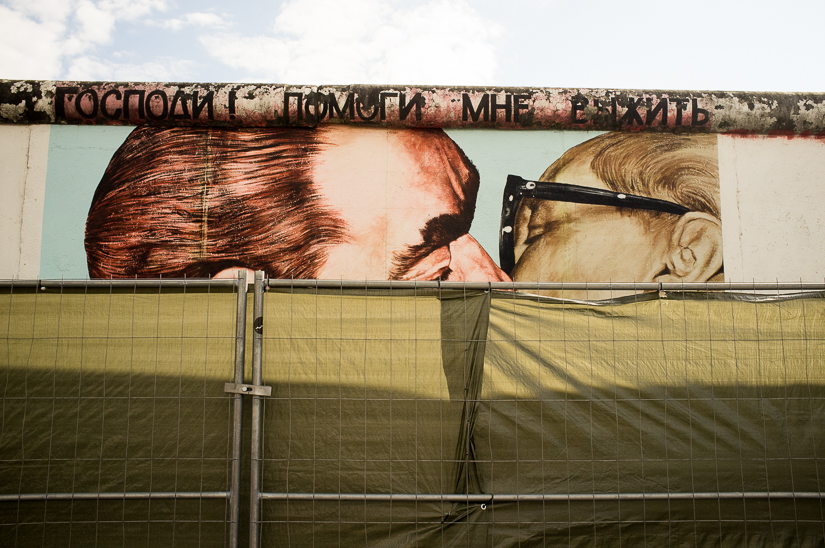 I started the trip in Dresden because that seemed to make the most sense. A flight to Berlin is 50 minutes (you are so jealous!) but the damn train was 4 hours. I messed up - I should have taken the bus. Alas, you live and you learn.

The first day it rained and rained. I was supposed to go hiking (spoilers: I made it, see above) but had to flip things around. I read Rick Steves and saw the things.

You know Dresden from 
Slaughterhouse Five
(by the outstanding Kurt Vonnegut) and you probably know it was fire-bombed to the ground. But they built it back up like lots of other people have done and now you can wander around lots of reconstructed pretty bits.



Interesting note for ceramicists, this super-detailed and beautiful wall is made of tile, so it survived the fire-bombing, while everything else burned up. Yay for ceramics...?


I couldn't tell if this was a piece of art or just a regular fire escape.

It's important to be able to get your ciggies without delay. (To be fair, this machine was dead, but I saw lots of others around town that weren't attached to abandoned buildings.)


In case you need to squint, it says Edward-Snowden-Platz.

The next day, I hopped on a train to the Saxon Switzerland National Park to do some "hiking" (read: moderate walking in the woods + views). From the train:

This little fucking village on the Elbe was adorable and I had to take a ferry across the river. It was so calm and peaceful and beautiful.



And then it was straight uphill for about a half hour to the top of the "mountain" and this baller bridge that was constructed specifically for tourists to hike to.



So nice I even asked a German lady to take my photo and she got it 
in focus
! It's a German miracle.



So what happened is I was very pleased with the views and the frosty beer I had at the snack bar up top (oh yeah, isn't it great when you get to the top of a "mountain" and realize you could have taken a bus?), but I wanted more walking and couldn't jive taking a train trip and everything just to do an hour of there-and-back sightseeing. So I took a random trail and just kept going when it went downhill. And then it went downhill more and more and more and all the way down the damn mountain. Luckily, I popped out 15 minutes and an extremely pleasant river stroll back to where I started. Thanks, tiny adorable German town!

Later that day, I hopped a 
bus
back to Berlin and arrived safe and sound at my hostel, where no one was giving two shits about the Germany game. So I watched it myself and went to bed early, because that's my way. The next day, another walking tour, another rainy day.

I put myself on a grueling rainy six-hour walking tour of Berlin, but it was a good introduction to the city. We also went inside this super weird old dance hall with legit behind-the-Wall atmosphere. And this banging ratty old couch.

We saw "Museum Island" where all the old museums and the Cathedral are. And there's the famous TV Tower at Alexanderplatz in the background. This was a very impressive statue and that's why I've included this crappy snapshot of it.

Checkpoint Charlie, which at this point is 100% tourist bullshit. There used to be a checkpoint here where people could move between East and West Berlin. By the way, I learned all about that and it was mad fascinating and you should learn about it too, if you are in Berlin or have a chance. I've learned so much about the War and the Communist era since coming to Sweden - it's fascinating!



The almost unfortunately visually-appealing Monument to the Murdered Jews of the Holocaust. So many idiots were doing disrespectful and just absurd things at this holocaust memorial: taking goofy selfies, posing like fashion models.


I stumbled across this really cool little area in Friedrichshain called RAW. It's got mad graffiti everywhere.




No idea what these ads are about but they were all over town with different characters.


The East Side Gallery (in the rain, again).

Creepy but totally banal German word (it means "the") floating over the city (and a big stretch of the Wall near the Topography of Terror).


It's so weird to see where the Wall used to be. It just cuts through regular-looking neighborhoods and you can just imagine folks having to look at each other across the "death strip" - one side in capitalism and the other in communism. Now little bits of the wall just hang out in neighborhoods, like this one in front of an apartment building.





The flea market on Sundays at Kreuzberg is so damn cool. There were buskers everywhere and people drinking (totally legal in Germany to drink whatever you want wherever you want). I bought a big beer and watched a drum troupe and wandered around looking at all the crap. It was a super-chill vibe.


One of the coolest things I did was tour the Reichstag's dome. It is really damn tall and the audio guide points out all kinds of interesting things on the horizon, plus some German history and a little explanation of how their government works.

The dome actually gathers sunlight through a complex mirror system and bounces it down into the main chamber so they have to spend less on lighting. Cool, right?


The best I can do for you of the Brandenburg Gate, which was beset on all sides by Euro Cup paraphernalia (they broadcast on a huge screen behind the Gate. I tried to go but no backpacks allowed, womp womp.)

Even better, though, you could sightsee from this bed. (wtf?)

One of the coolest things I did while in Berlin was a
Street Art Tour
. I did a similarly named thing in Krakow but this was actual graffiti stuff - explanations of what the different marks mean, how respect works between street artists, etc. We got to see some "bombs" from 20 years ago. And then we got to make a little piece to take home, which was fun. Highly recommend! My guide was from Brooklyn, which brought out some crazy California West-side pride from me. Chester, the badass tour guide: "Where are you from, Amber?" Amber: "Cali." Amber: "Oh jeez, I just said 
Cali
to you."

This is from the German History Museum. I don't know who this guy is or anything, I just thought he looked awesome.

And finally, soccer outside at RAW. I thought I would be watching this game in a quiet courtyard but I discovered the whole area was jam-packed with revelers. Germany crushed Northern Ireland but they weren't even that good at it, so it wasn't a great game to watch. Still, it's always fun to see such things around people who give a damn.

And that's it! I thought Berlin was my last trip before the bootcamp but now it looks like I'm headed to Stockholm and - who are we kidding - I'll probably fit in a trip to somewhere closer in the free week I have before the bootcamp starts. That is also my way.