Dana and Josh are one of the cutest, cuddliest couples I've ever photographed.  Normally I'm giving dorky cues like "give him a nuzzle" or "put your foreheads together." I didn't have to do any of that with these two – they'd just start hugging and kissing and things with hardly any prompting from me!  Makes my job so easy.
This is the third shoot I've done on the National Mall in as many weeks and I gotta say, I freakin' love this place.  I super dig that each of these sessions have a different feel.  There are so many places to play, so many cool sculptures to mess with.  It's not cliched or boring at all.  (And yes, we did the Capitol-in-the-background shot.)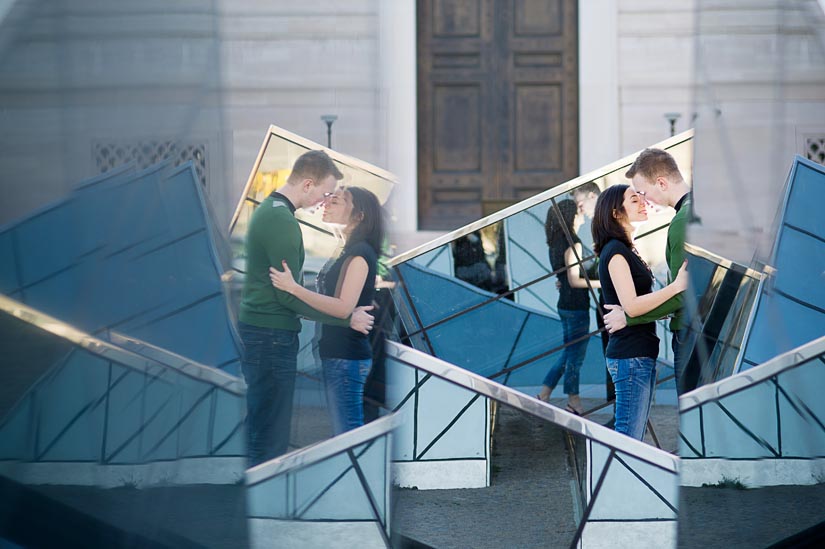 Dana and Josh are these crazy worlds colliding.  She is from Ecuador; he is from Estonia.  They met in Oklahoma.  It really is a small world.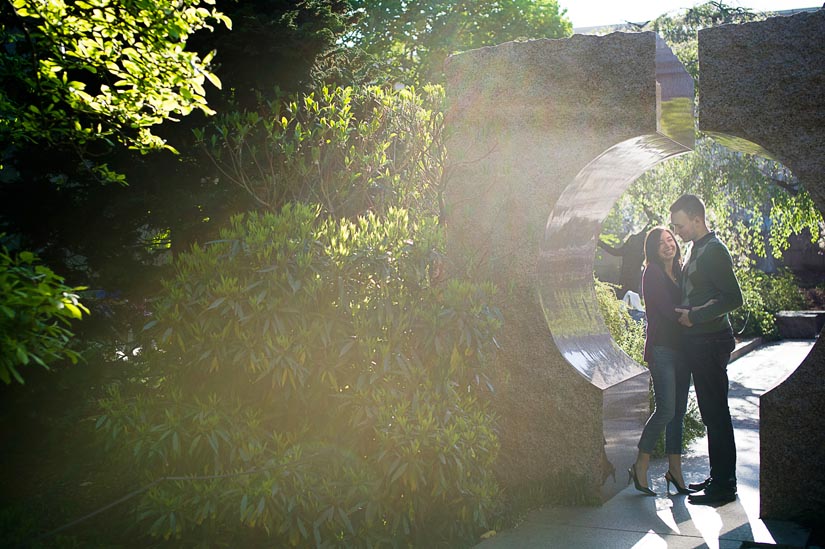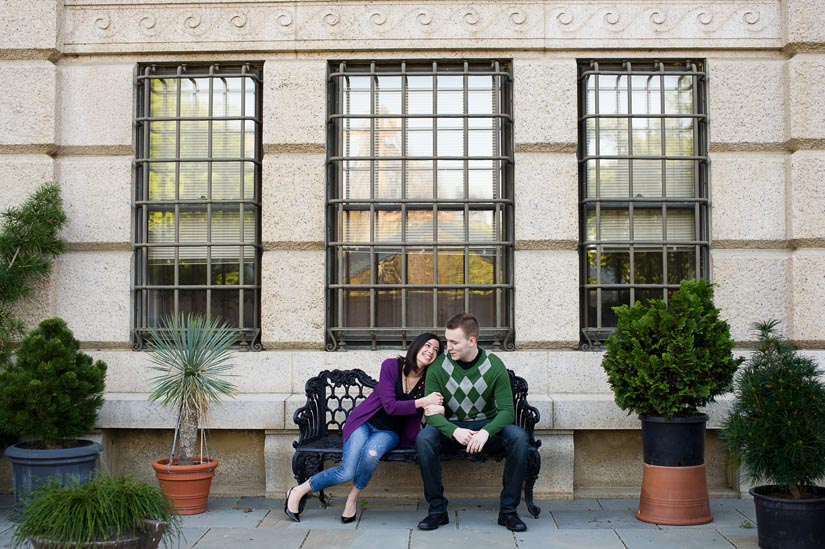 Congratulations, you two!  Rock the pants off Oklahoma!