Julia and Alex were married at
The Oaks Waterfront Inn
near Easton, MD with an absolutely spectacular outdoor ceremony overlooking the lake. Julia and I go all the way back to college, where we shared an apartment, and her wedding rounded up tons of folks I hadn't seen in years. I was photographing their escort cards going "Oh hey! Wow, she's coming!" Also, shooting a friend's wedding is different than shooting a near-stranger's wedding. While editing this set of images, I was struck frequently with a compulsion to email Julia yet another preview going "LOOK HOW BEAUTIFUL YOU ARE!!" I managed to hold back until right now. Julia and Alex: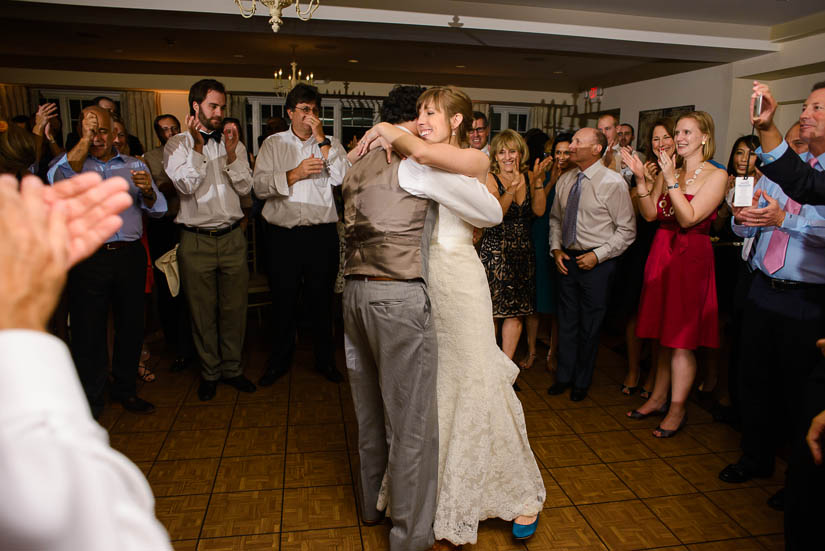 We started the day at
Serendipity Salon and Spa
in St. Michaels, Maryland. It's the most adorable hair salon possible, but then again, everything in St. Michaels is adorable.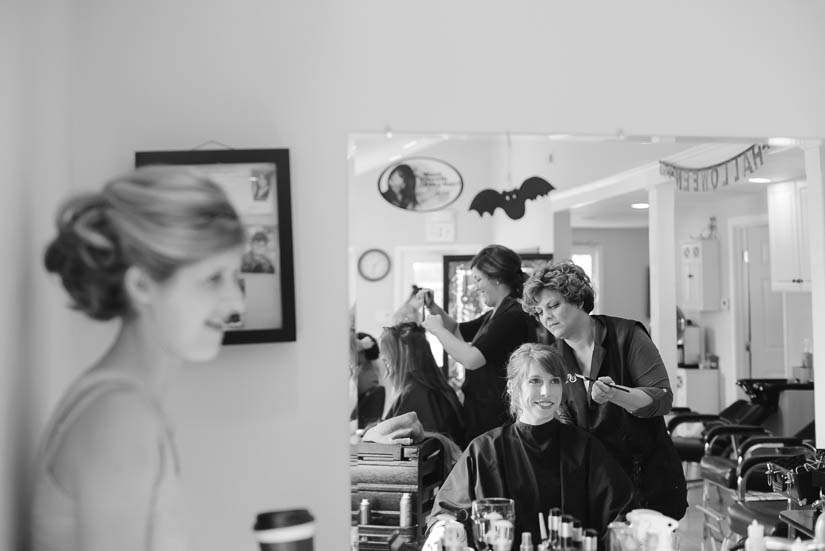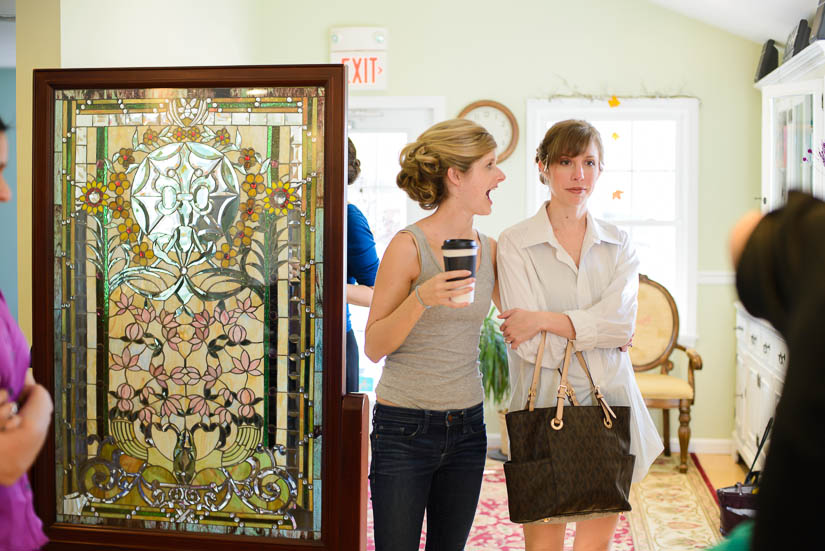 Julia wore the same veil her mother did on her wedding day.




First look on the verandah.


A trio of spies.




Alex is, to dramatically understate the situation, a golf enthusiast. Photos with golf-related things were mandatory.




Portraits taken, ketubah signed, we all headed out to the lake to see these two get official.

Julia's mom and dad came in on the golf cart, which, needless to say, is pretty awesome.















It's my blog, so I can put my friends on it and embarrass them. Years ago and many posing and photography skill levels ago, these two (who also happen to be some of my best friends) were super gracious and
posed for me in their wedding attire
. For that matter, so did
Julia and Alex
 - there's a vague reference to a "domestic arrangement" in that blog post - probably they had just moved in together. "Awwwww," right?

Cocktailed up, everybody headed into the main room for more food and dancing and good times.







Julia and Alex had mardi gras beads made for their wedding. Julia and lots of the rest of us went to school at Tulane and most of us have managed to sneak some of New Orleans into our weddings.














That guy in the upper right would be my husband (and that's me with my back turned). Special thanks to my loyal, hardworking assistant, also named Julia, for doing extra duty at this wedding so I could shake it a bit with the crew.



Congratulations you guys!!
Julia and Alex's vendor team: Ceremony and reception venue: The Oaks Waterfront Inn Catering: same Band: Sly 45 Florist: Amy Wilkins, Monteray Farms Cake: Bay Country Bakery Hair and makeup: Serendipity Salon and Spa Julia's stunning dress: Betsy Robinson Bridal Alex's dashing suit: Nordstrom Videography: friends and family with wedit.com