Pisei and Alex rocked out two busy wedding days - one a traditional Cambodian ceremony held in Pisei's family home and the other a boisterous outdoor bayside ceremony and reception at
Celebrations at the Bay
. They demonstrated remarkable going-with-the-flowness (one of my favorite traits) during all the commotions, making both days joyful, relaxed and personal. Pisei and Alex: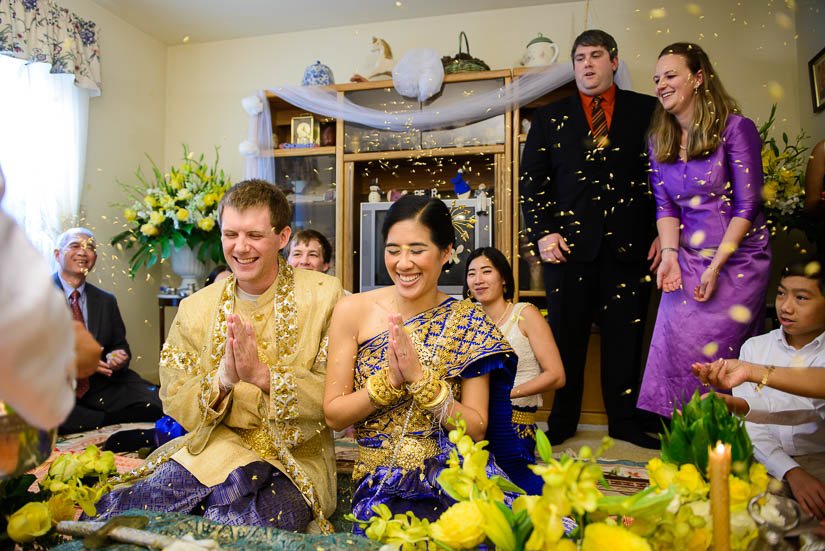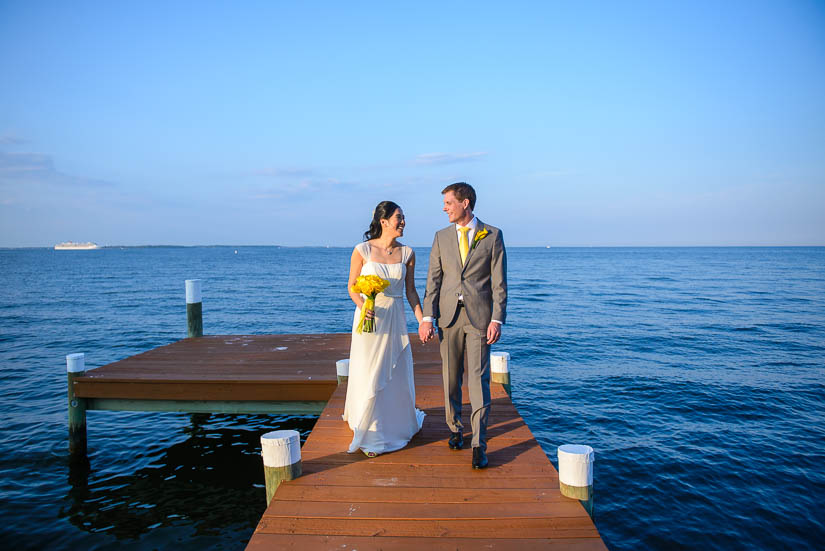 One of the best things about photographing weddings in DC is the remarkable variety and diversity of the events I witness - between venues and cultures and family traditions, more likely than not each wedding shows me something new. I had never seen any element of a traditional Cambodian wedding before. It was fun and a little crazy!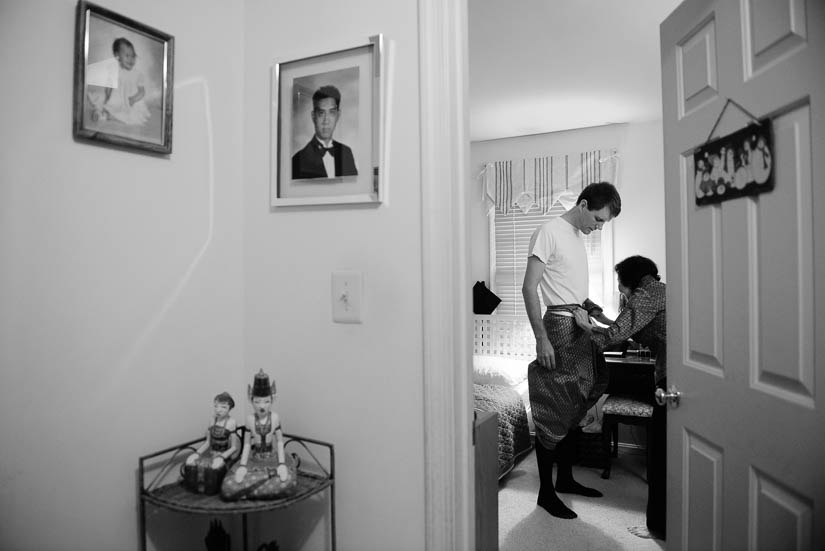 There are a number of different ceremonies that can all take place on the same day (as here). Pisei and Alex had 
four
separate beautiful outfits to wear.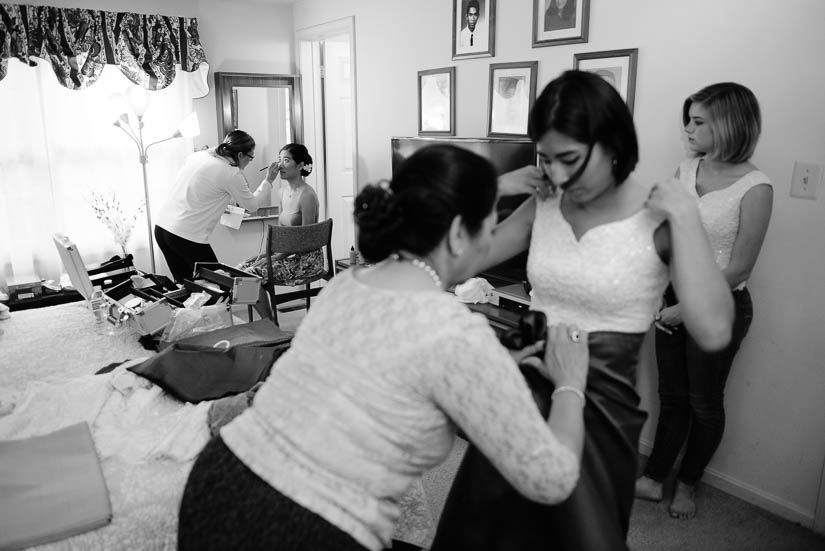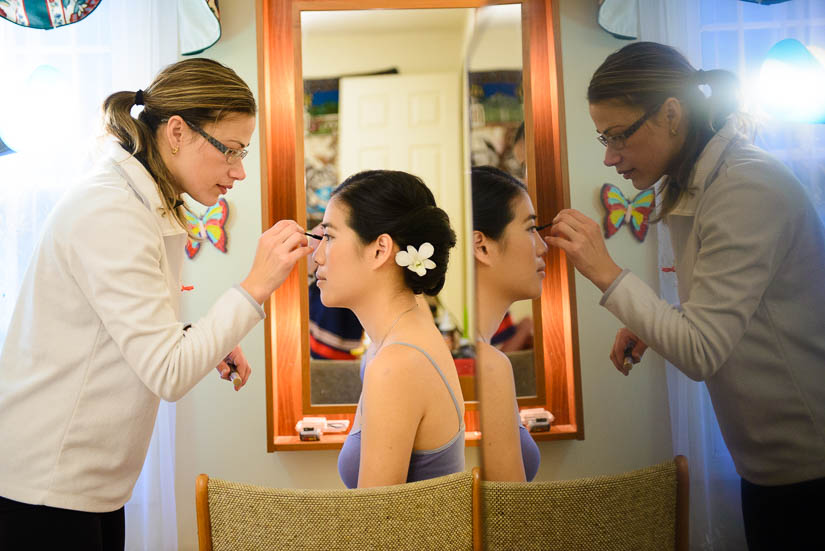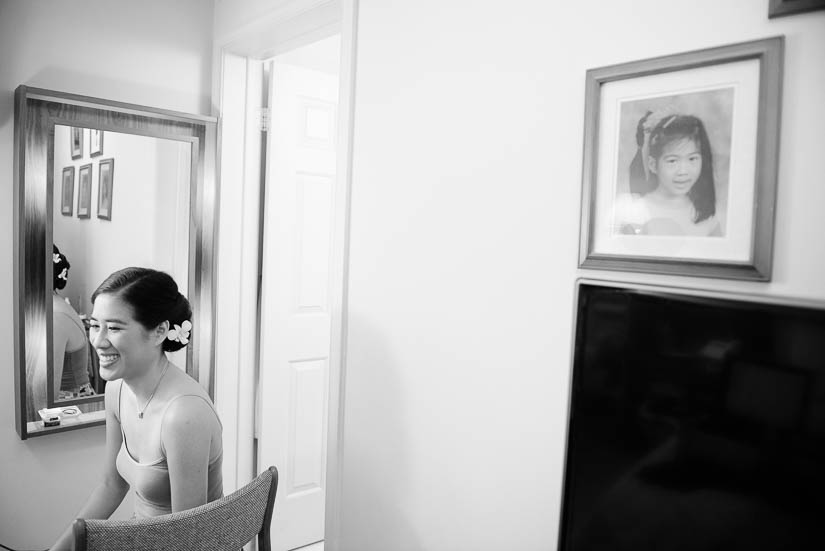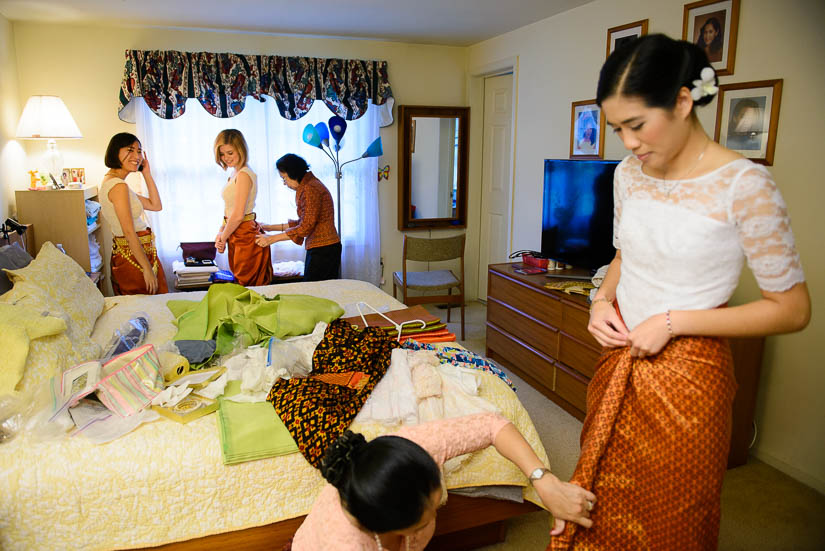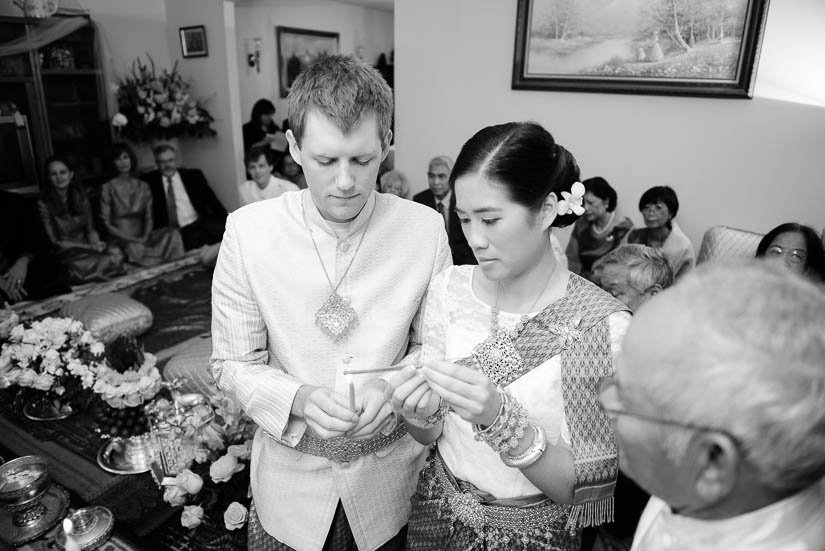 We started really early so these monks could come bless our heroes.



Rocking the suburbs.


In one of the ceremonies, Alex's family had to come with a bunch of presents for Pisei's family. They bargained over what the price would be to let them marry.







They literally had to turn around so that everybody could 'make sure' it was the 
real 
Pisei.








A short break for some really stellar food.


Another of the ceremonies involves everyone at the event "cutting" the bride and groom's hair.





Finally, in outfit #4, these two were married.
















They kept eating and talking and hosting and I went on home to rest up for the next day at 
Celebrations at the Bay
.



It was a really beautiful day.









I do love me some gray and yellow.


We had to scoot to the next dock over, but we win in the end because it was a way better dock. We stole the very last rays of evening light...

...before these two got to boogeying.


Their friends and family put together a flash mob!













Alex's grandma was pretty great. She can wobble with the best of 'em.






Congratulations, you guys! Pisei and Alex's vendor team: Cambodian wedding ceremony: At Pisei's family home with so much work from family and friends Western wedding ceremony and reception: 
Celebrations at the Bay
DJ: Gavin,
Marquee Artists
Caterer:
Catering by Uptown
Florist: Pisei's aunt!