Bruce is a man of huge integrity.  How do I know?  Because he had the balls to hit on Erica after she finished
cleaning his teeth
.  Yes, they met in her dentist's office! These two had a gorgeous wedding with their families and closest friends at
Miracle Valley Vineyard
out in Delaplane, Virginia.  The sun was just setting as we set out to do portraits, so we had to move fast, but Erica and Bruce really knocked it out of the park.  They even let me experiment a bit in the barrel room.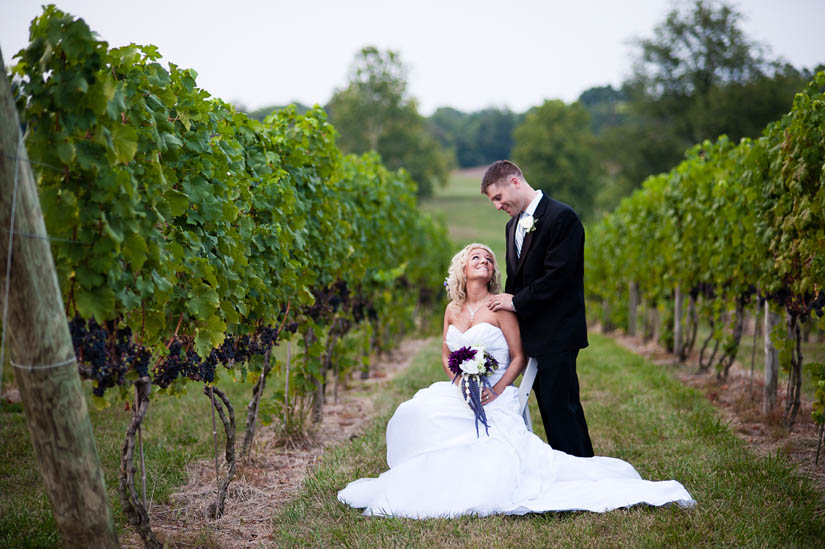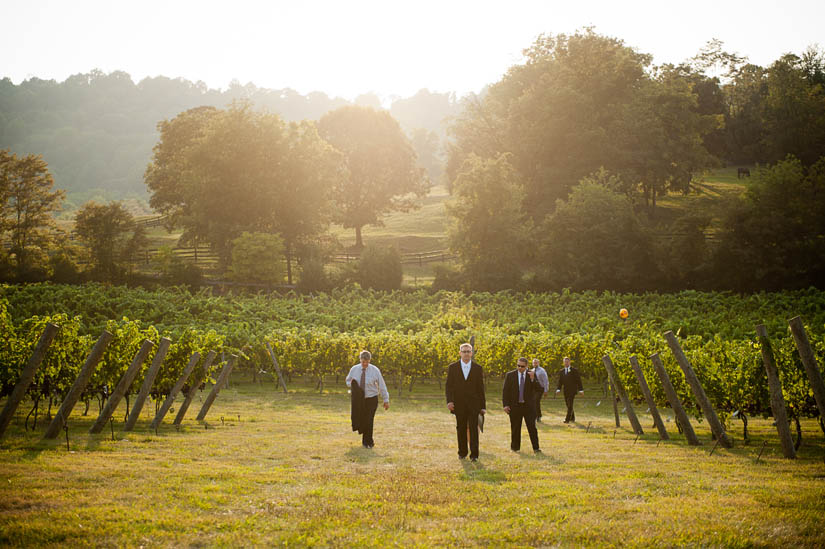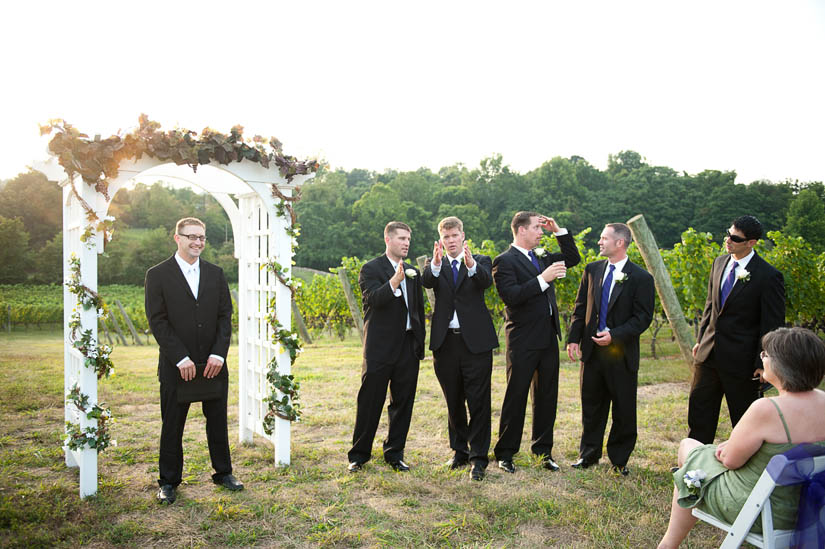 Bruce actually proposed to Erica right here at the vineyard.  How sweet is it to get married where you got engaged?






Even though Virginia is jam-packed with vineyards and wineries, this was the first wedding I've had the pleasure of shooting in one.  The scenery, the grapes, the symmetry... it was too much for this wedding photographer!  Plus, it's pretty hard to take a bad pictures of these two.










It was Erica's idea to shoot on this cobblestone fence.  Nice move!

Okay now this one is a first for me.  Not gonna lie, when Erica said she wanted "black and white and blurry" pictures, I was kinda skeptical, but then she sent me a link and I went ohhhhhhh.  Truth is, I wasn't sure how to achieve the effect she was looking for until I accidentally stumbled across it while processing the
engagement session
I posted on the blog last week.  I think it looks kinda cool!

Finally, the barrel room.  I visited the vineyard a couple weeks before their wedding while doing the whole visit-vineyards-and-get-boozed thing with friends.  I just happened to catch someone walking into the room and I cajoled them into letting me peek in.  I knew I had to shoot in there and Erica and Bruce were more than accommodating. Sometimes I give my couples scenes to act out when I'm posing them so they can get into it.  This one was "okay you've just stolen away from the reception for some alone time - go!" and then they full-on made out.  It was awesome!  Sooooo great when my couples can be uninhibited around me.  Or was it the wine...?

Congratulations, you guys!  And good luck with the move!