You'll see me talk about second shooting a lot on this blog.  Because I am
constantly
second shooting.  In fact, this season (so far and planned out through November), almost every single Saturday that I have not had my own wedding, I have been seconding.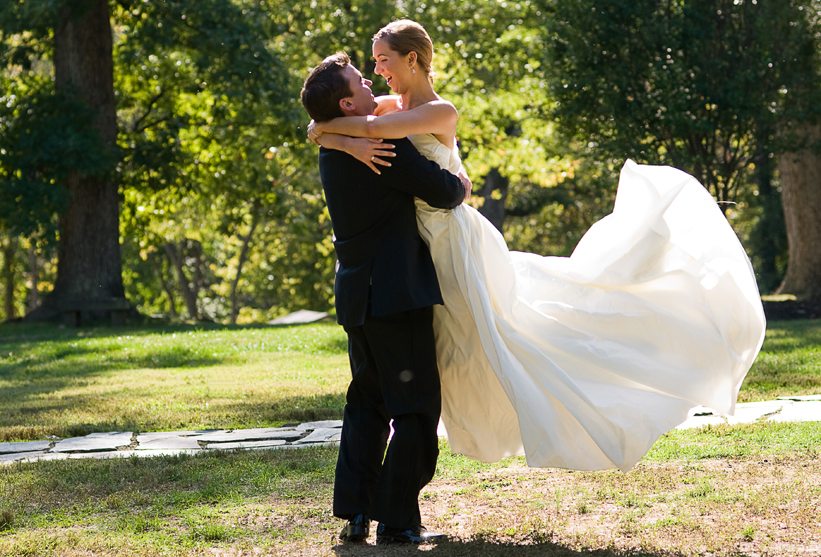 So what is it?  Most of the time, photographers want to have a second photographer for weddings, particularly large weddings.  The second photographer is someone hired by the primary - the person the bride and groom paid to shoot their wedding - for a whole bunch of reasons:
Contingency. If the primary photographer trips and breaks her ankle, or both her camera bodies fail, the second photographer is there with a whole set of gear to step right up.
Photographing the mens.  If the bride and groom are getting ready at different locations, it can be mandatory to have two photographers to cover everything, simply because one person can't be in two places.  That's why you see a whole lot of guys getting ready in my seconding posts and very few bridal "getting ready" - because I'm chillin' with the dudes!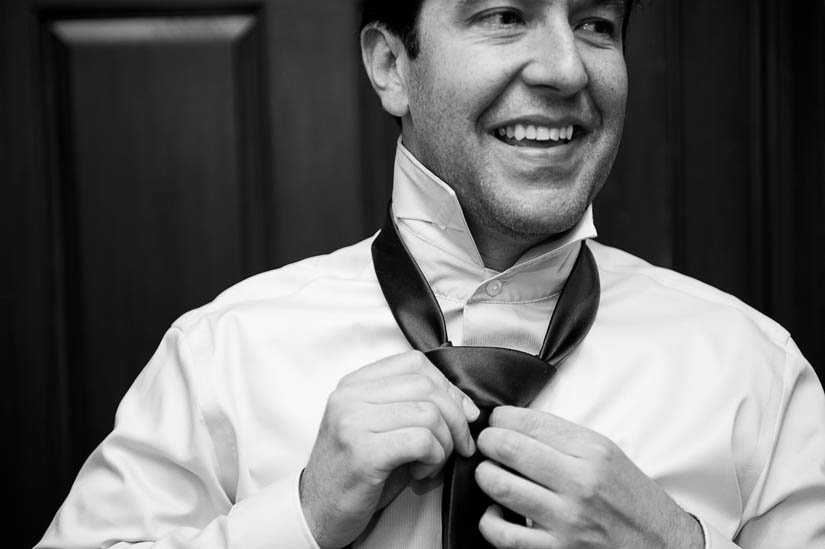 Other angles. In a lot of churches and some venues, there is a balcony above that is a great spot to shoot from - as long as you're not trying to catch a first kiss and other important moments.  A second will normally get the balcony shots.  And generally speaking, a second photographer will see things the primary won't (and vice versa, of course).  The second provides extra - a scene the primary didn't capture, a special moment that took place while the primary was busy, etc.
Timing. Many weddings include a "cocktail hour" for the guests to mingle while the bride and groom do portraits and family pictures.  This is frequently seconding territory - and it's why you rarely see couple portraits in my seconding posts. The second often also helps grab detail shots before the room is opened to guests.

Help.  Yeah, just... help.  It's frequently the second's job to carry stuff, to grab lenses, to hold a light stand, to get a glass of water, to go find Aunt Judy.  Unless the primary photographer has brought along an assistant, these random tasks often fall to the second.
So why do
I
second shoot? I've got a whole bunch of reasons for that too:
I get to be creative as all get-out.  There are very few times during my second shooting day where my photo is absolutely essential.  I'm not responsible for the first kiss, or the "hi mom" portrait or the family pictures.  Instead, I can create weird compositions, look for stuff to "shoot through" (that's where all that blurry stuff in the foreground is from) or look for moments.  Not everything works and that's okay because I get to experiment.  It makes me a stronger, more creative photographer - for seconding and for my own weddings.

I get to hang with and learn from amazing photographers - my primaries are all really fantastic.  I only shoot with people I admire and respect because learning is part of the game.  I see my photos, I see their photos - and I think about how I could do what they do.  Again, it only helps me grow as a photographer and deliver for my own couples.
Money.  Okay, just a little bit of money, but a girl's gotta buy her lenses and the gigs do add up pretty fast.
So there's me.  I've spent a great deal of this year second shooting and I've really enjoyed myself and learned a lot.  The busier I get with my own weddings, the less seconding I'll be able to do, but I hope to continue with whatever free dates I do have.  It's an amazing learning experience that I recommend to any wedding photographer. (A special thank you, as always, to my amazing primaries.  The images in this post are - in order - from
Stephanie & Dave's
wedding, seconding for
Charlotte Geary
,
Caroline & David's
wedding, seconding for
Tara Welch
,
Lisa & Scott's
wedding, seconding for
Cassidy DuHon,
Lubna & Osman's
walima, seconding for
Ayesha Ahmad
, and
Claudia & Eddie's
wedding, also seconding for Cassidy
.)