A big old thanks to
Kelly Prizel
, who had me along to
help her
and Natalie shoot Bill and Harry's fabulous wedding at the
Carnegie Institution for Science
way on back in the day.  (This is my last 2011 seconding wedding still in the blog lineup, yay!) Bill and Harry had one of the most stylish, prettiest weddings I had ever seen, so I took too many detail photos and I'm sharing too many. Their colors were yellow and gray, what do you expect from me!? Check it: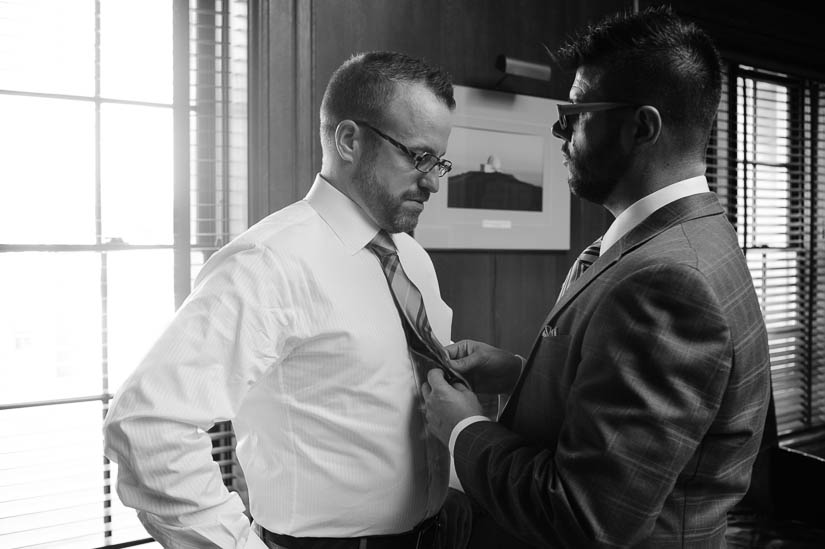 The Carnegie Institution for Science has such a cool layout. The main room is this huge round three-story thing with a big dome and a beautiful twisty staircase. It's a popular site for ceremonies in the round. Upstairs, the getting ready room is a really cool old library with tons of books and wooden desks, complete with globes and leather furniture and all things old-school and happy.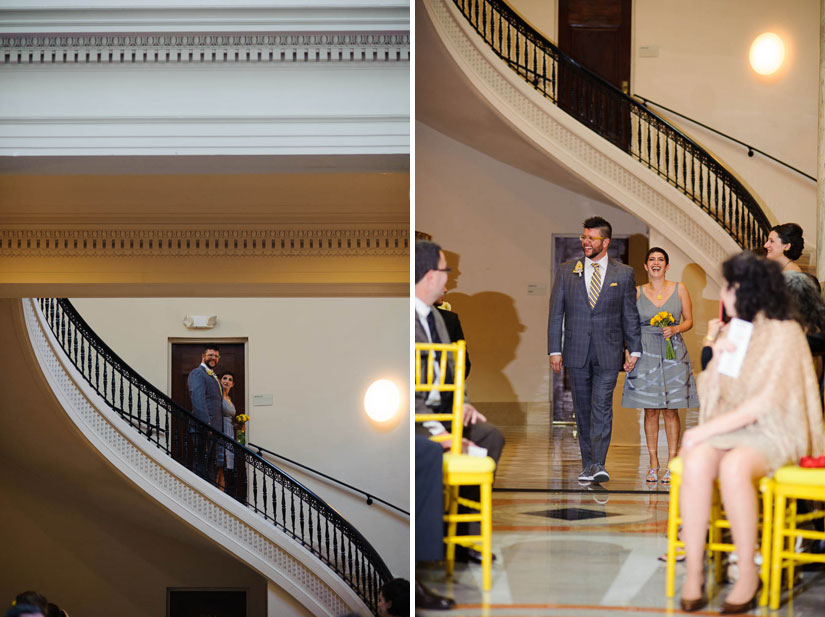 Bill and Harry had this incredible light setup at their wedding. It's been more than a year (oy) so I don't remember all the bits, but during some point in the ceremony, a key word from their officiant switched the lights from purple to gold - I think it was something about the sun coming up. Amazing!


Did I mention their colors were yellow and gray? And it was yellow and gray 
everywhere
, from their boutonnieres to the lemonade-looking cocktails to reception decor. Their planner/designer
Candy+Co Events
 did a fantastic job (see Kelly's
post from the day
to get information for other vendors).




They had a LOVE ice sculpture, enough said. Also, it is really difficult to photograph ice!



I know, I'm making a big deal out of decor and I'm always like "oh, who cares about the decor?" but seriously, lemons as escort card holders... lemon trees, cake pop dessert station that was totally decimated and from which I was not able to obtain a single cake pop? This wedding was so adorable.







First dance.




And that is that! Congratulations Bill and Harry and thanks again to Kelly and Natalie for having me along.