Debbie and Ben were married at one of my favorite venues in the region,
Woodend Nature Sanctuary
. They said their vows under a beautiful chuppah hand-made by Debbie's mom, then absolutely destroyed the hora. These two have such a sweet, calm vibe: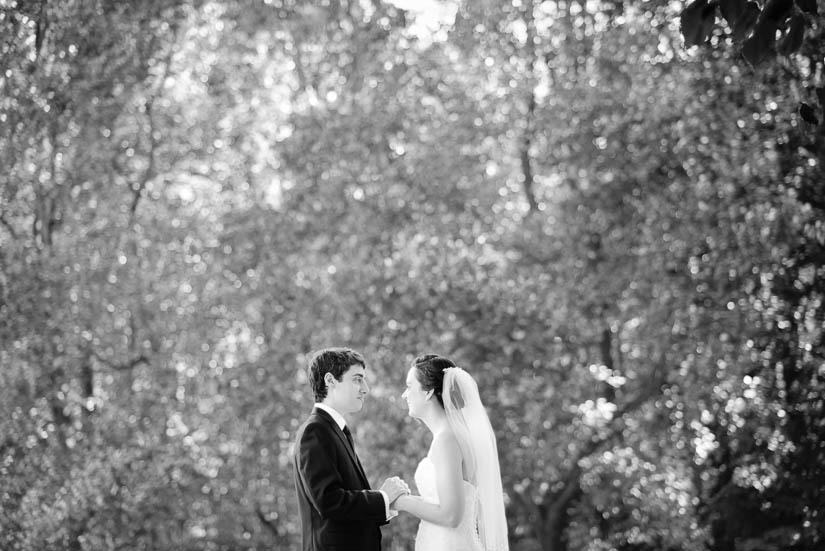 Ben and his guys started the day at the
Residence Inn Bethesda Downtown
and they had some time to kill, so they played a few rounds of cards.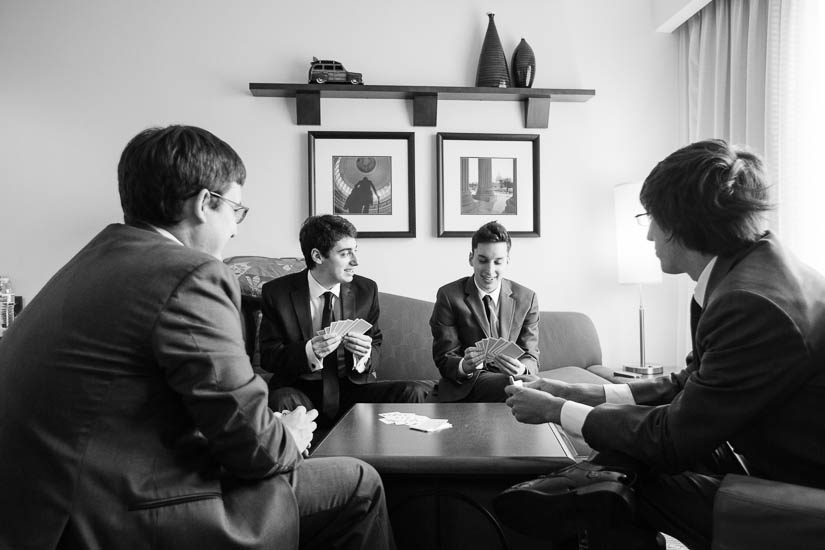 Debbie got ready at home with her family and a couple close friends.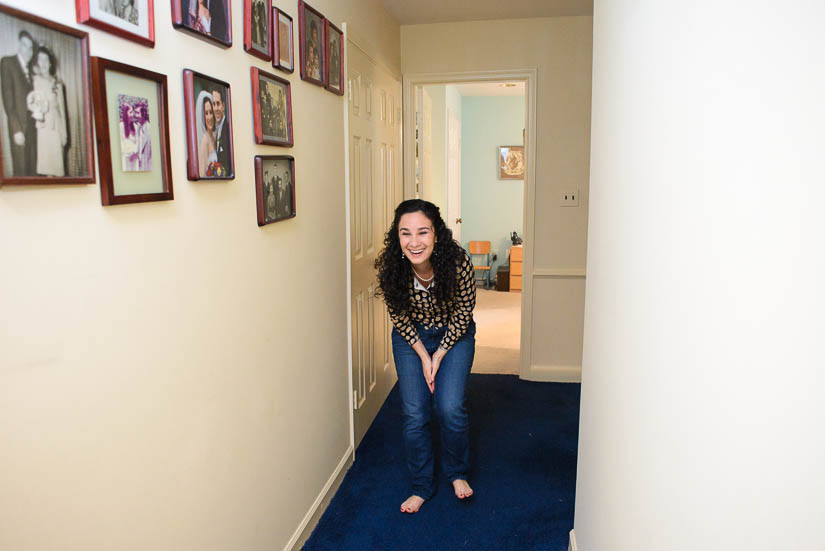 There is a wall in Debbie's childhood home filled with her family's wedding images. I took this picture for Debbie but I also took it for me, because this is the most important part of what I do - documenting a piece of history that fits into a larger narrative about our lives. It's very humbling and exciting to start the day knowing I will make an image that will hang on this wall.


I love Woodend because it's got great big spaces and beautiful light and a seriously amazing grove to get married in. But my very favorite thing about Woodend is this wall of taxidermied birds. Some of them are extinct.


Woodend has made huge improvements to the bridal suite since I was last there. Used to be small and ugly and now it's ridiculously pretty, with this huge antique-looking mirror right in the middle of the room.

This is neat. Debbie didn't want her dress to be so heavy, so she had the seamstress remove the material under the lace overlay, so that you can see through the dress at the train part. It was so pretty running over the grass and such.

One of the sweetest first looks of all time.








Debbie's mom 
quilted
this chuppah.





This image occurred to me with one circle left to spare. I changed my settings as quickly as possible, guessing on exposure and let her rip. It makes me happy.

In Jewish tradition, the bride circles the groom for protection. Debbie and Ben circled each other, then took the last circle together.








The second kiss, the one where everybody is looking elsewhere.






I normally make people put down their glasses for formal photos, but the gentleman on the left wanted to keep his, so Pop asked for his glass back.

And then it was time for one of my all-time favorite things to photograph, the hora. Debbie and Ben did it especially well.








This was something I hadn't seen before. The mezinka is a dance honoring parents celebrating the wedding of their last unmarried child.


















Congratulations, you guys! Debbie & Ben's vendor team: Coordination:
Glow Weddings & Events
Ceremony & reception venue: 
Woodend Nature Sanctuary
Caterer:
Festive Foods
Band:
Gonzo's Nose
Ceremony musicians: friends Officiant: Rabbi Jack Luxemburg Florist:
Yellow Door
Cutting cake:
Praline Bakery
Hair: Barbara Kirby Makeup:
Hollie Hornstein
Debbie's dress:
Betsy Robinson
, James Clifford Collection Ben's suit: Men's Warehouse