Katie and Leslie met at a Buffy the Vampire Slayer convention and they were gracious enough not to discuss the last few episodes I had yet to watch when I met them and have subsequently finished (and scoffed at - seriously, the whole town?). They also had a grilled cheese bar at their wedding with something like five bread options, seven cheese options and eight topping options. And, they're adorable. Leslie and Katie: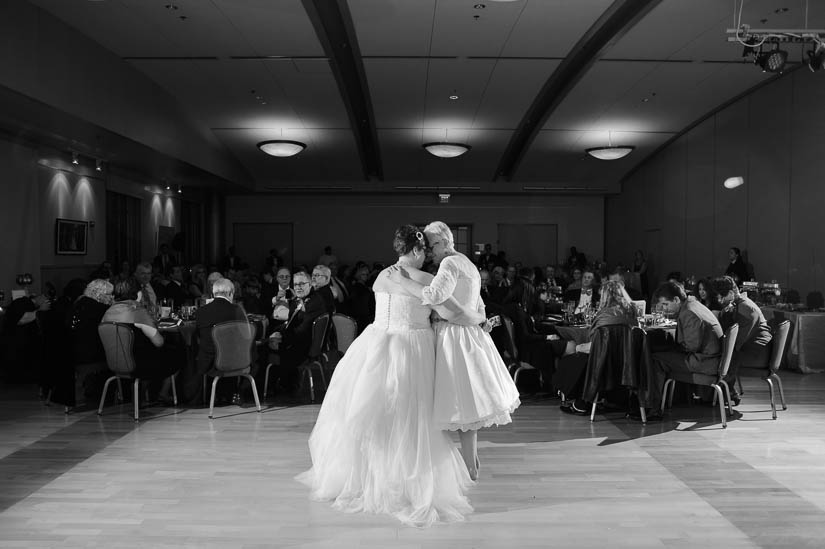 We started the day at the
Hilton McLean Tysons Corner
. I have shot here a ton of times - they apparently have really great room and block rates, y'all.  The
Alison Harper & Co.
team rocked out hair and makeup.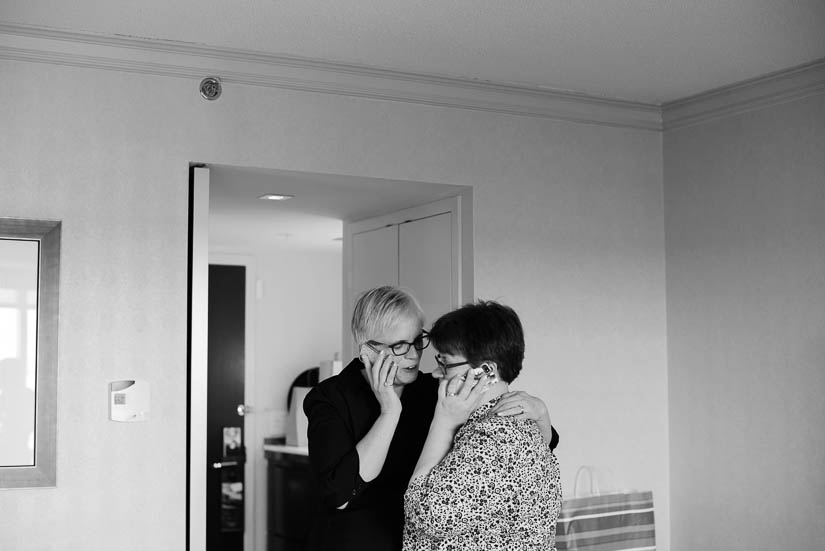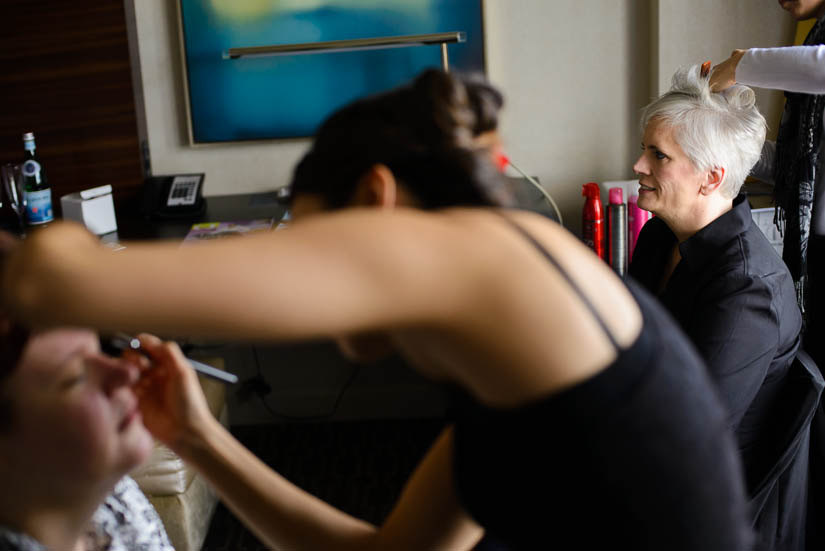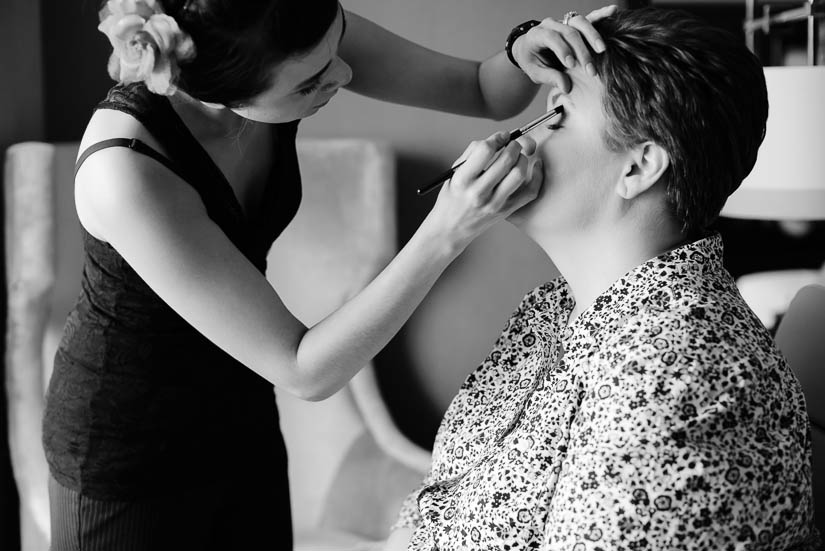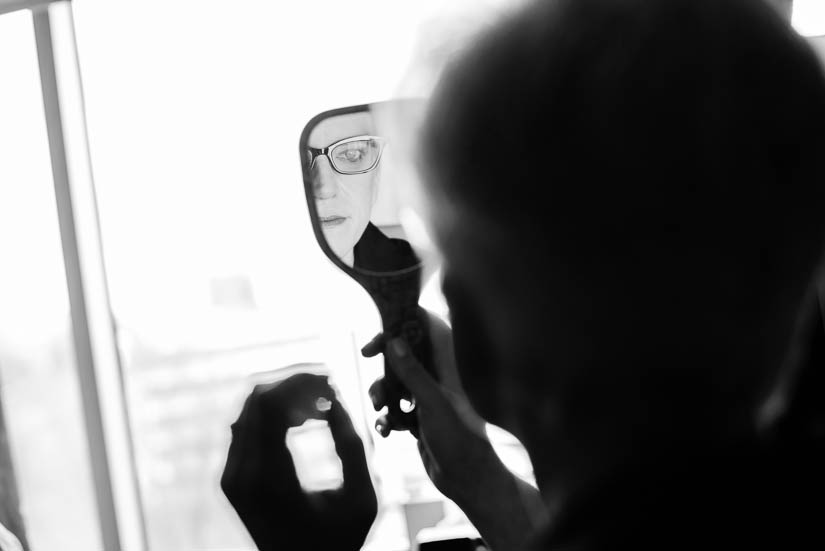 Then we scooted over to 
Episcopal Church of the Holy Cross
. Leslie is an episcopal priest, so she knows a whole bunch of other priests and basically everyone up on the altar with them was a close friend or, you know, a sister.




















They know about seven million people, so had two receptions - one with an enormous cake at the church, and a more intimate affair later that night.


I was able to steal them away for five minutes while it was still light out. Winter is not very nice to wedding photographers sometimes! It's cold and it gets dark at 5pm.





Reception #1 a wrap, we headed to the 
Stacy Sherwood Community Center
, where I stole them again for a handful of funkier portraits.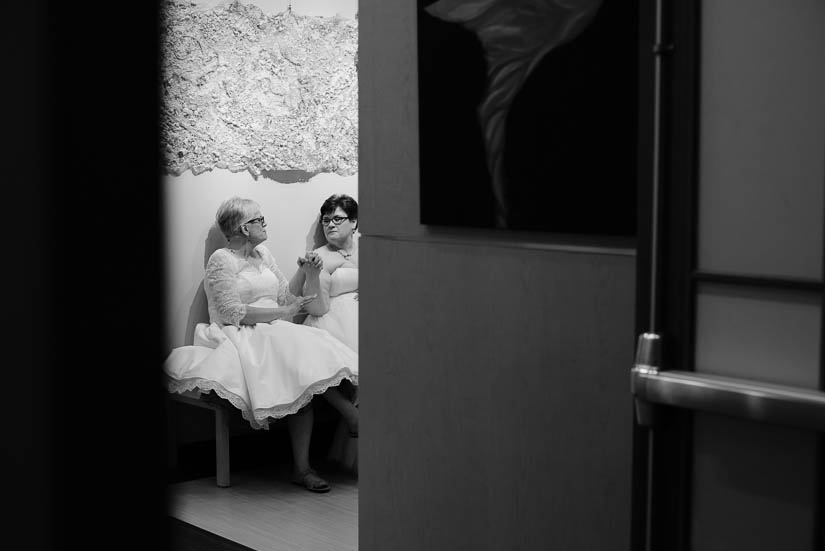 Big thanks to Leo for coming out to help with this wedding. I'm not used to processing Nikon files, which behave like my files (*gasp*)! Actually, I know there are a couple of his images in this post but I'm honestly not sure which ones in some cases.



Congratulations, guys! Katie and Leslie's vendor team: Ceremony venue: 
Episcopal Church of the Holy Cross
Reception venue: 
Stacy Sherwood Community Center
Getting-ready venue: 
Hilton McLean Tysons Corner
Catering:
Mindy's Distinctive Catering
Officiant: The Right Rev. Shannon Johnston, Bishop of the Episcopal Diocese of Virginia DJ: DJ Stereo Faith,
DJ D-Mac & Associates
Florist:
Sue Chamberlain
Cake:
Edibles Incredible
Hair & Makeup: 
Alison Harper & Co.
Leslie's dress: Dolly Couture And on a personal note, this was my very last wedding and final photo shoot of 2013. It's been an amazing, ridiculous, busy, boisterous season. It's been such a pleasure documenting so many joyous days and a real honor to craft the images that will define one of the most important days in my clients' lives. 2013 was unbelievable. 2014 is going to be incredible. For now, I'm signing off and taking a long vacation. Many congratulations to everyone who got married in 2013! I'll catch you on the flip side.