For all big events I photograph, I send out a day-of questionnaire with things like "which family formal groupings do you want?" and "who is your caterer?" Here's an excerpt from Brooke and Dan's questionnaire, in the list-your-vendors section: "Videographer? nope. Florist? nope. Any other decoration people? nope. Hair and makeup? nope. Other vendors? nope." My kinda people. They tied the knot on a spectacular late-summer day at URJ Kutz Camp, where Dan went as a kid.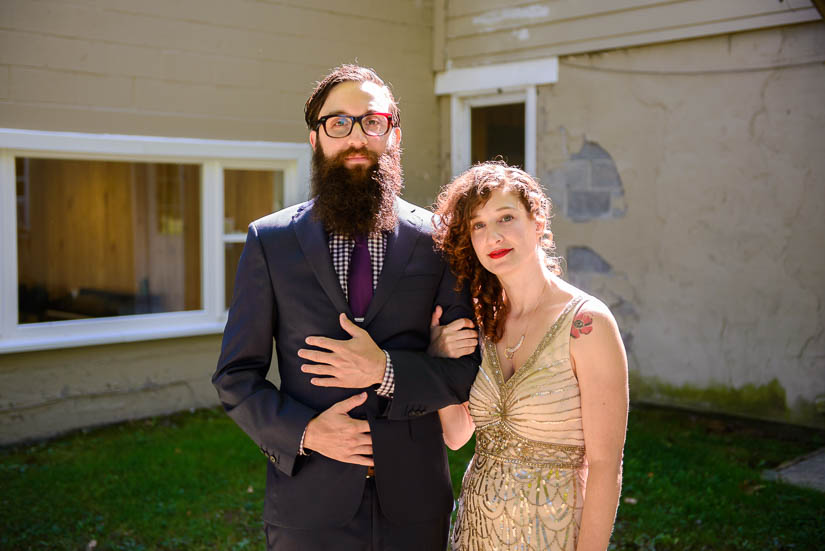 Their tiny little dog Julia followed them around all day.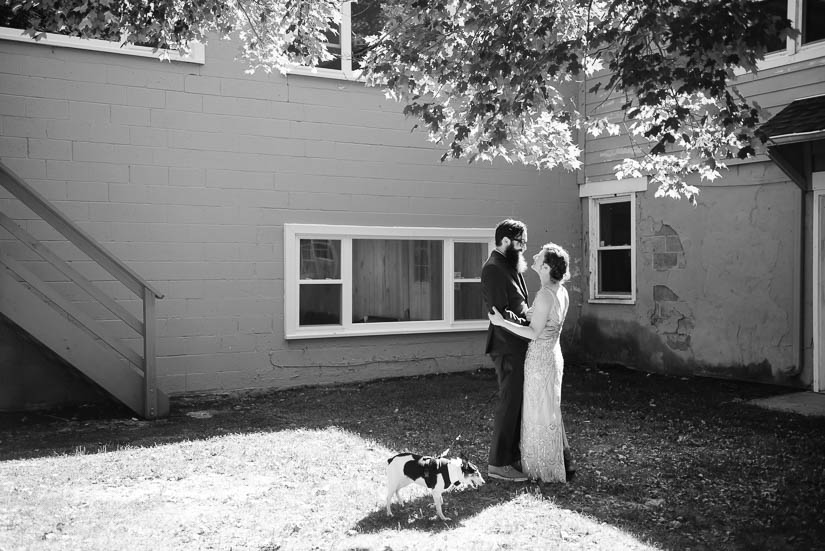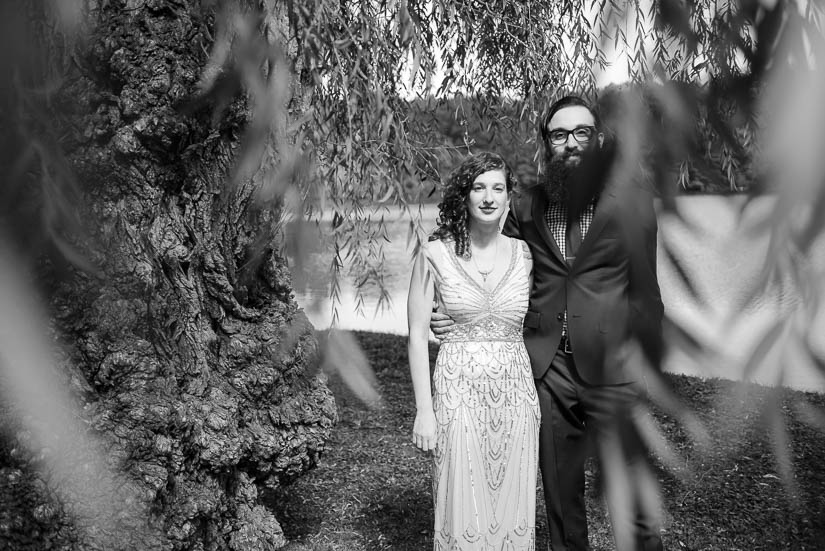 Big thank-you to Chris who came along for the ride. The image below is his and I threw a couple others in here.










They walked to the chuppah simultaneously.


Apparently the trees with all the knobs and things on them are diseased or injured or some other tree malady. I was sad to learn this because they are so awesome-looking. It seems wrong to be jazzed about a tree being sick.






Can we take a second to admire Brooke's dress? Because really.







This turtle (tortoise?) has been living in the lake for something like 50 years.


I love this photo from Chris. I was above taking the everybody-at-the-wedding photo and he snagged this awesome through-the-faces one.

Duelling cameras, with iPad!

The pavilion at Kutz Camp juts over the lake, so you're surrounded on three sides by water. It's ridiculously pretty.
























For the record, I was asked to take this photo.


Congratulations guys!
Brooke and Dan's short but sweet vendor team:
Getting ready, ceremony and reception venue: URJ Kutz Camp
Catering: Bridge Creek Catering
DJ: DJ Bearbait (that's what they wrote!)
Officiant: Rabbi Gary Loeb
Hair: By George II
Brooke's kick-ass dress: BHLDN
Dan's rockin' suit: Ernesto Custom Clothiers