Danielle and Sam hosted a two-day wedding extravaganza - first an intimate wedding at the courthouse with just family, then a slightly larger lunch at
Petits Plats
, a lovely little French restaurant in Woodley Park. Then they brought in all the folks for a big shindig at
American Visionary Art Museum
, minus bouquet tosses and first dances and toasts and all of that noise but with lots of tasty food and giant paintings on the ceiling and massive amounts of relatives. Just the parts they wanted. Danielle and Sam:
The courthouse was very nice that day. I like this secondary room better - more space, more symmetrical.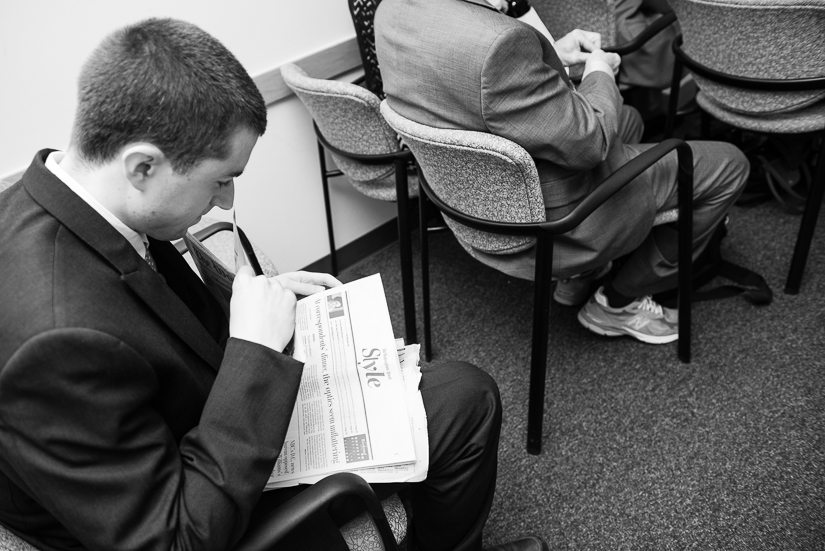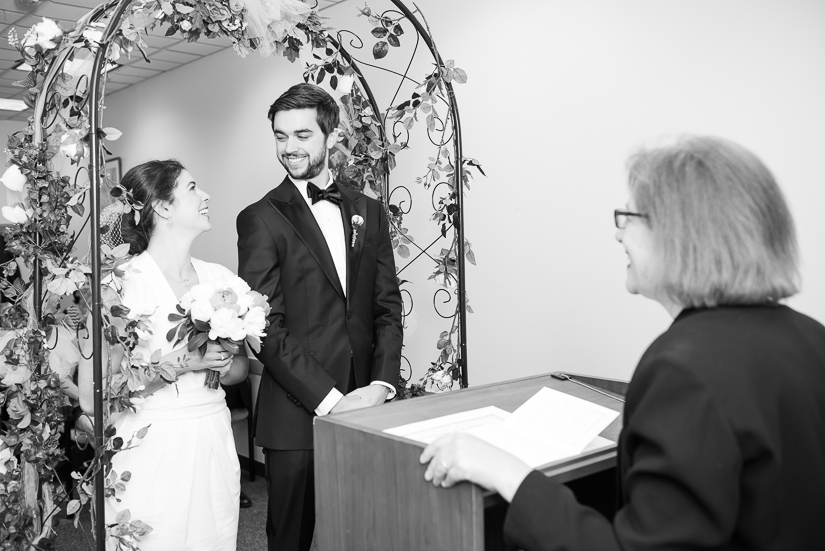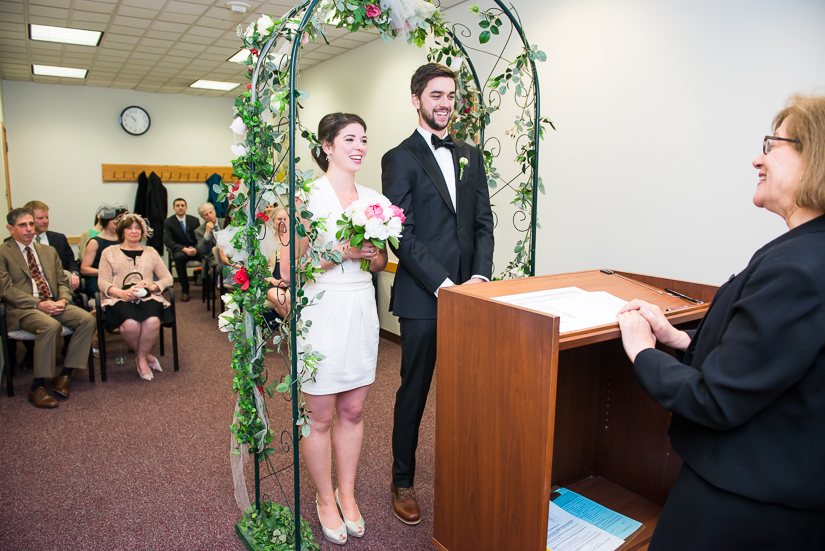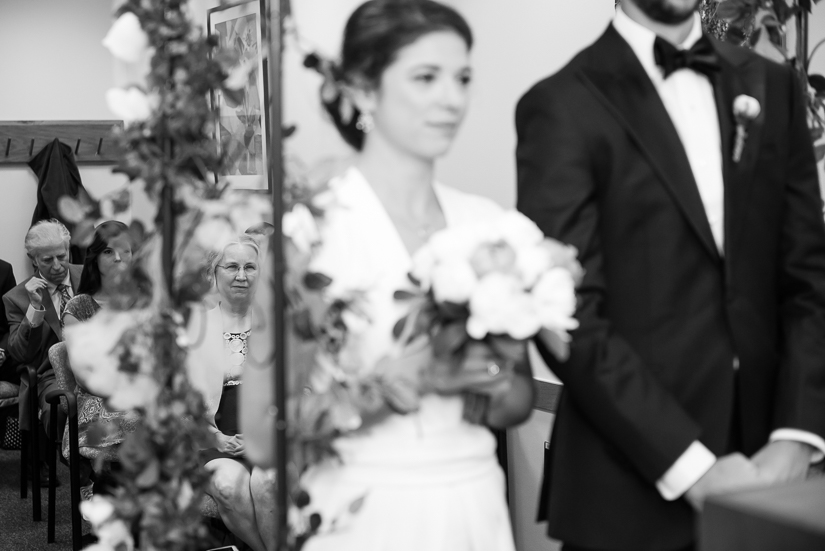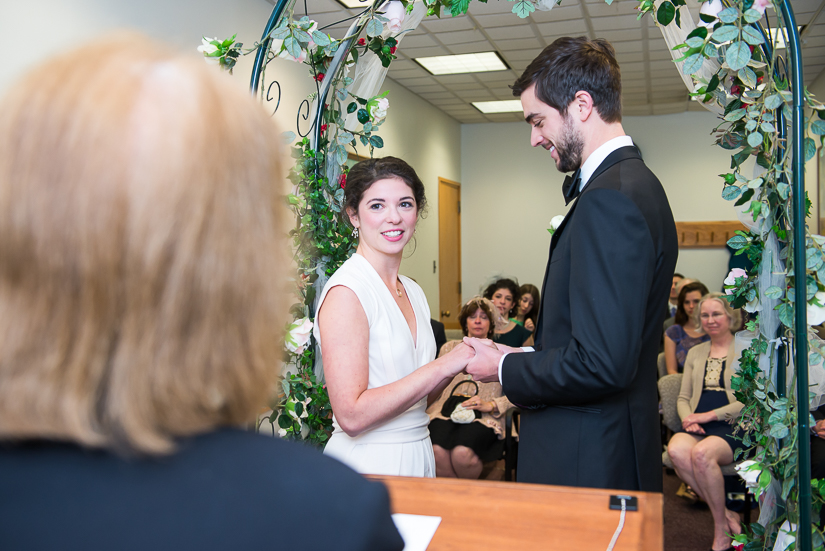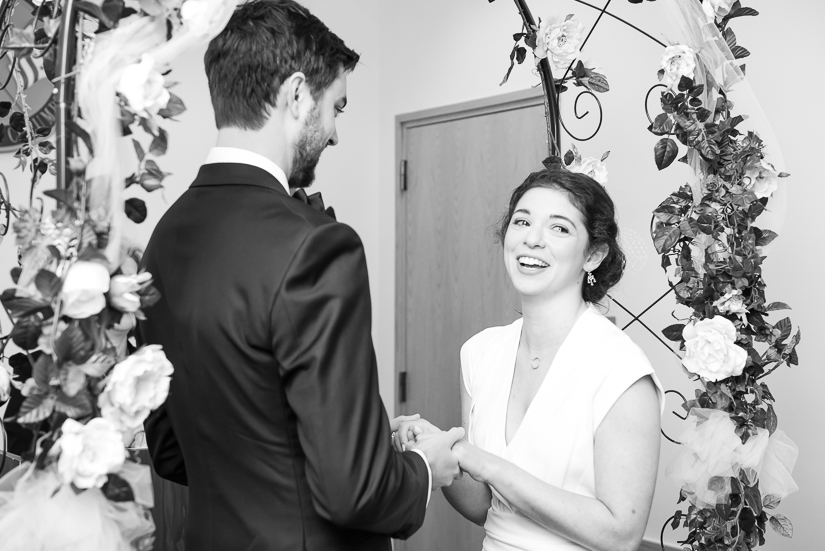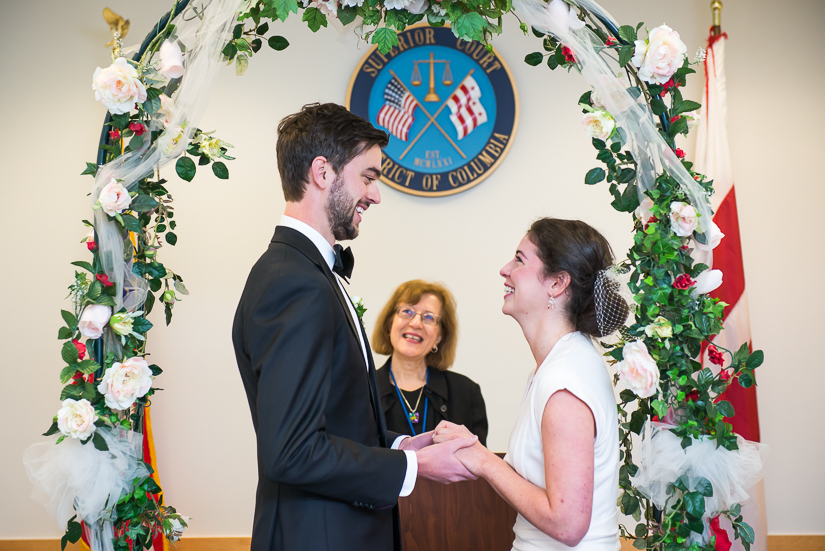 The officiant phrased the put-the-ring-on-his-finger bit a little awkwardly, so Danielle ended up having to count his fingers.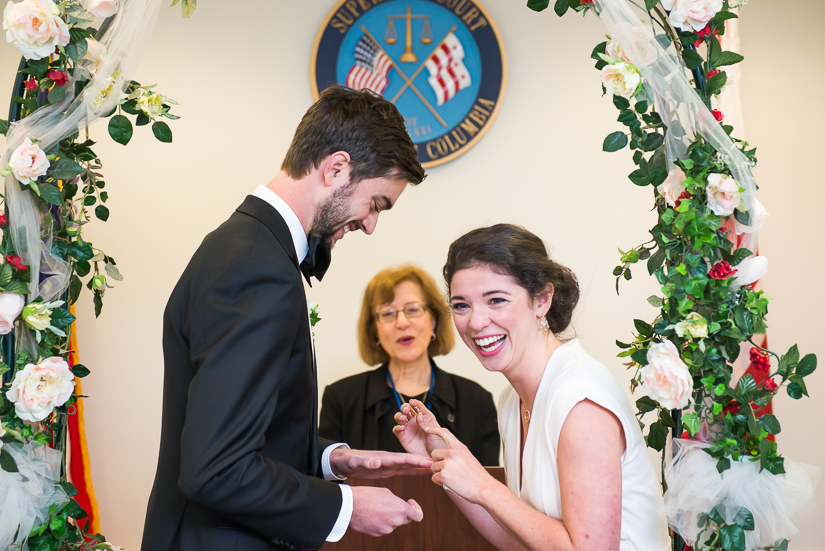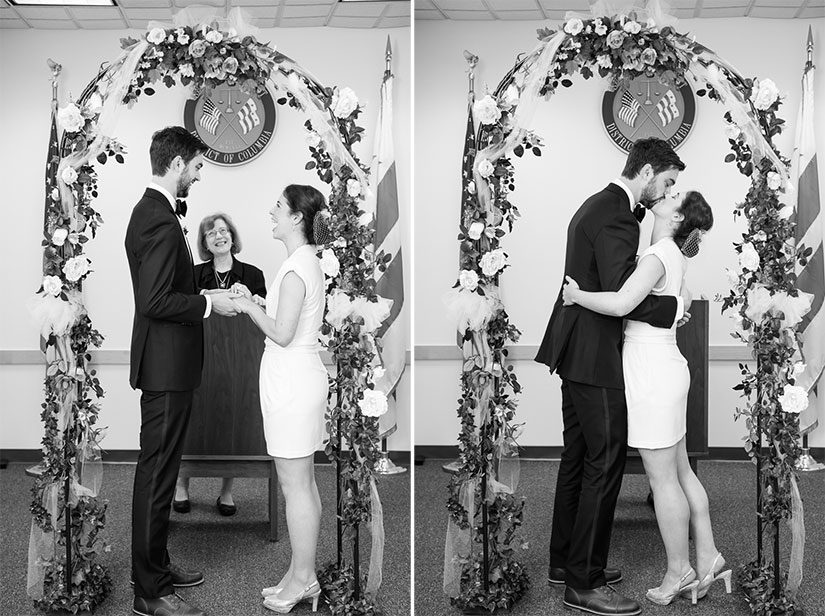 Love the moms!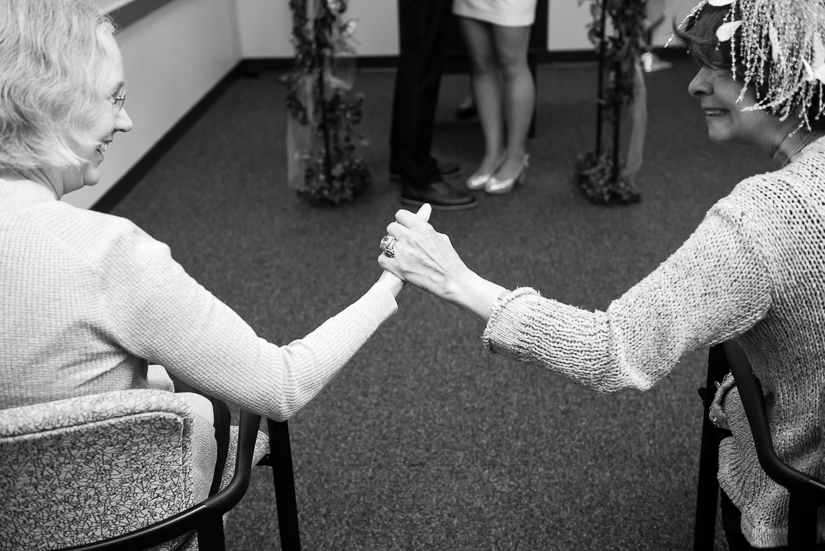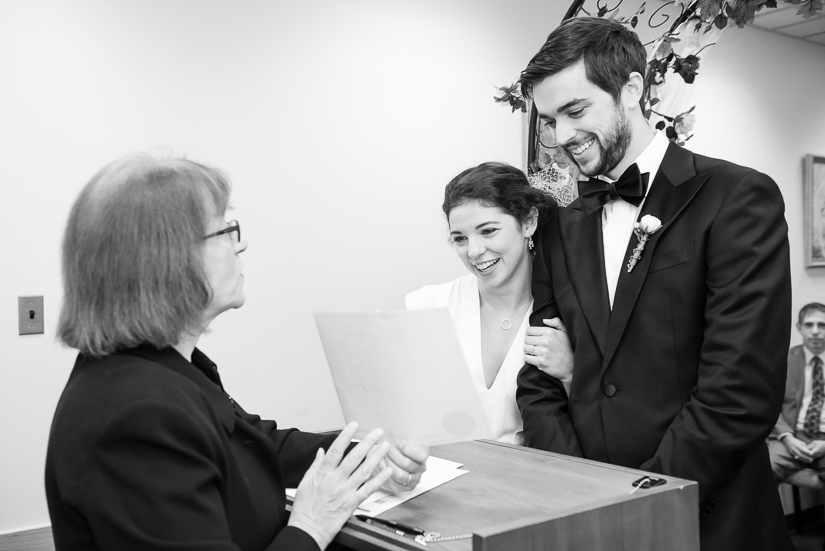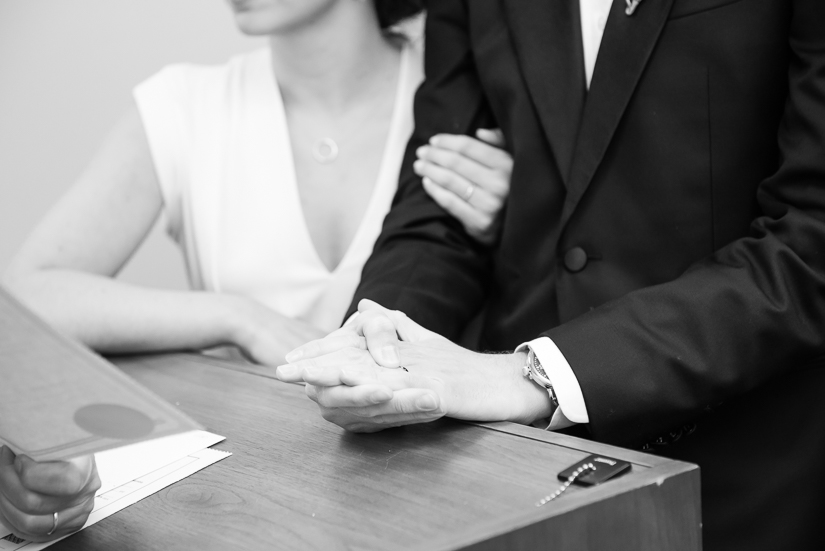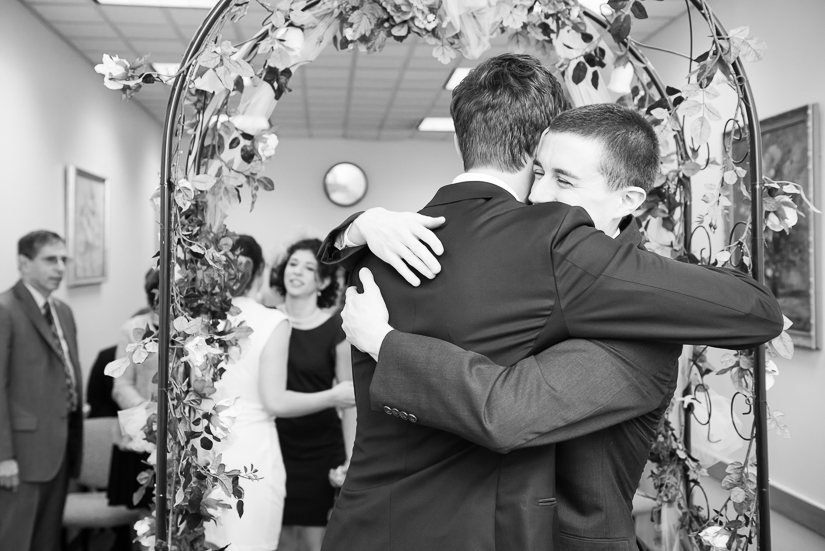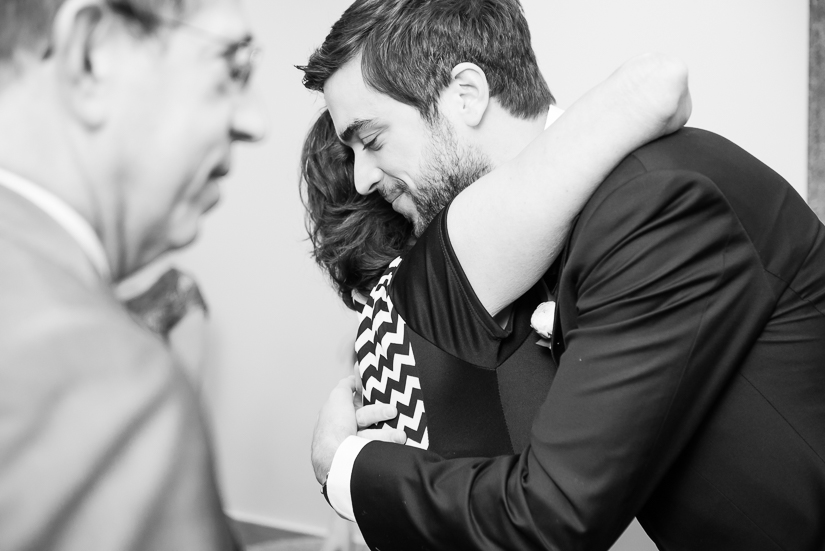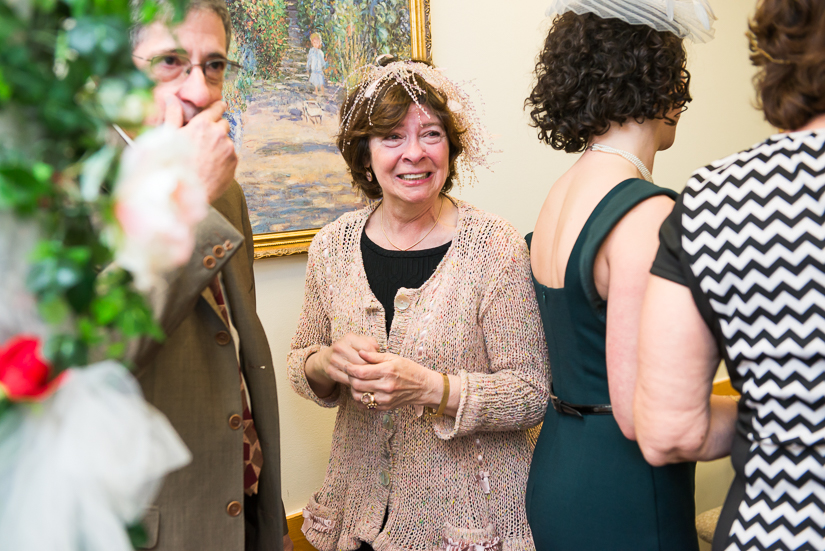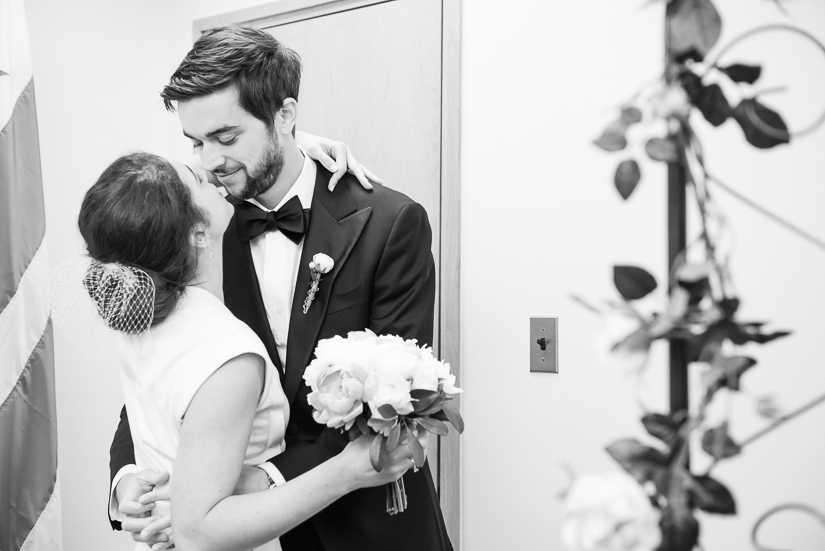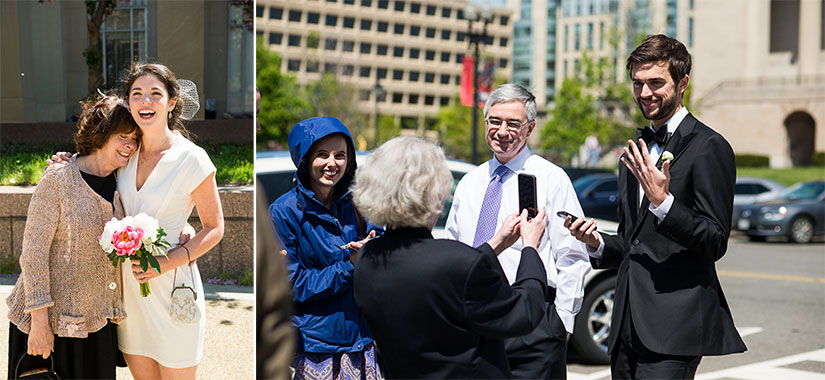 Hard to believe now, but we had a really chilly day a few weeks ago. Danielle and Sam mostly pretended it wasn't cold.



Wedding portraits round one completed, we rolled on up to Woodley Park for some eats and things. Look how Danielle's mom's hat doubles as a necklace! And the double-ear grab.







The next day, we all made it up to Baltimore for Act II: American Visionary Art Museum. I was a last-minute addition but it was supposed to rain on the day we arranged in advance for big-dress portraits, so they had me along to the reception.



I've seen photos with this sign about a billion times. I was glad to finally make my own mark.


But people *should* hang out with this giraffe more.




Those paintings are waaaaay up high, but take up the whole ceiling - very cool.


And then I skedaddled. I have to assume it was a rollicking good time afterwards. Congratulations Danielle and Sam!